Resort at Anantara Tangalle
Anantara Peace Haven Tangalle Resort boasts the most unique location of any hotel in this beautiful corner of the island. Set amidst a 42 acre coconut plantation and golden crescent shores with glorious Indian Ocean views, the resort offers a naturally exclusive hideaway for exotic beach life in a tranquil world of your own, as well as living out dreams of adventure with easy access to iconic cultural sites, spectacular national parks and whale watching destinations.
Natural Architecture
At Anantara Peace Haven Resort, there is a well-cultivated balance between 5-Star luxury, cultural design, natural influence and modern touches. It is a truly unique resort in Sri Lanka. Located in a vibrant beachside setting, the naturally inspired architecture of Verala is the perfect spot to enjoy a lunch with Sri Lankan flair. Furthermore, the sound of the Indian Ocean washing against the rocks is the perfect soundtrack to your evening meal at Italian restaurant, Il Mare.
Previous
Next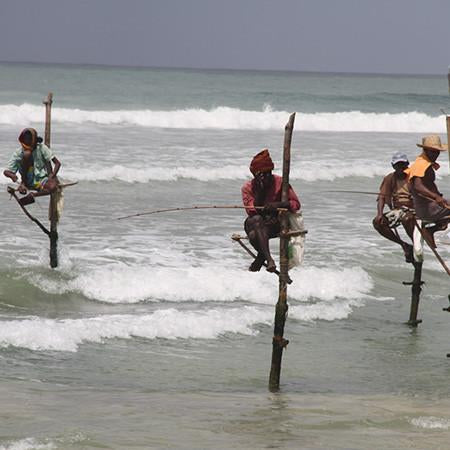 EXPERIENCES
---
Take a day trip to the national parks of Yala or Uda Walawe, home to elephants, leopards, bears, hyena, crocodiles and rare birds.The South Coast is said to be one of the best places in the world for observing blue and sperm whales (December to April).Trek the 562 steps to Mulkirigala Rock Temple and marvel at ancient sleeping Buddhas and frescoes hidden in the caves. Experience local culture and discover a bargain in the markets and villages of nearby Tangalle.
DINING
---
Savor the charms of island life, partaking in the colonial tradition of high tea and creating authentic Sri Lankan cuisine in a Spice Spoons cooking class. For refined international tastes, delight in gourmet Italian dining on an ocean facing cliff top, Sri Lankan inspired Teppanyaki beside the beach, private wine cellar degustation dinners and tailored Dining by Design occasions.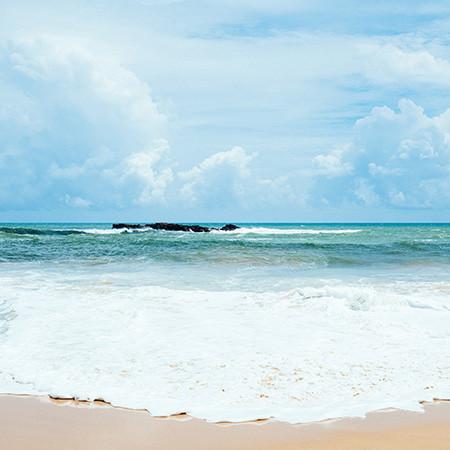 SPA
---
Escape to a sanctuary within a sanctuary to put your beauty and wellness needs in the healing hands of therapists who are trained to the highest international standards. Choose from a menu of trusted ancient therapies from Sri Lanka and across Asia, as well as the most popular western techniques and advanced spa wisdoms. Anantara'a specialist Ayurvedic and reflexology treatments go beyond relaxation to offer a wealth of holistic benefits.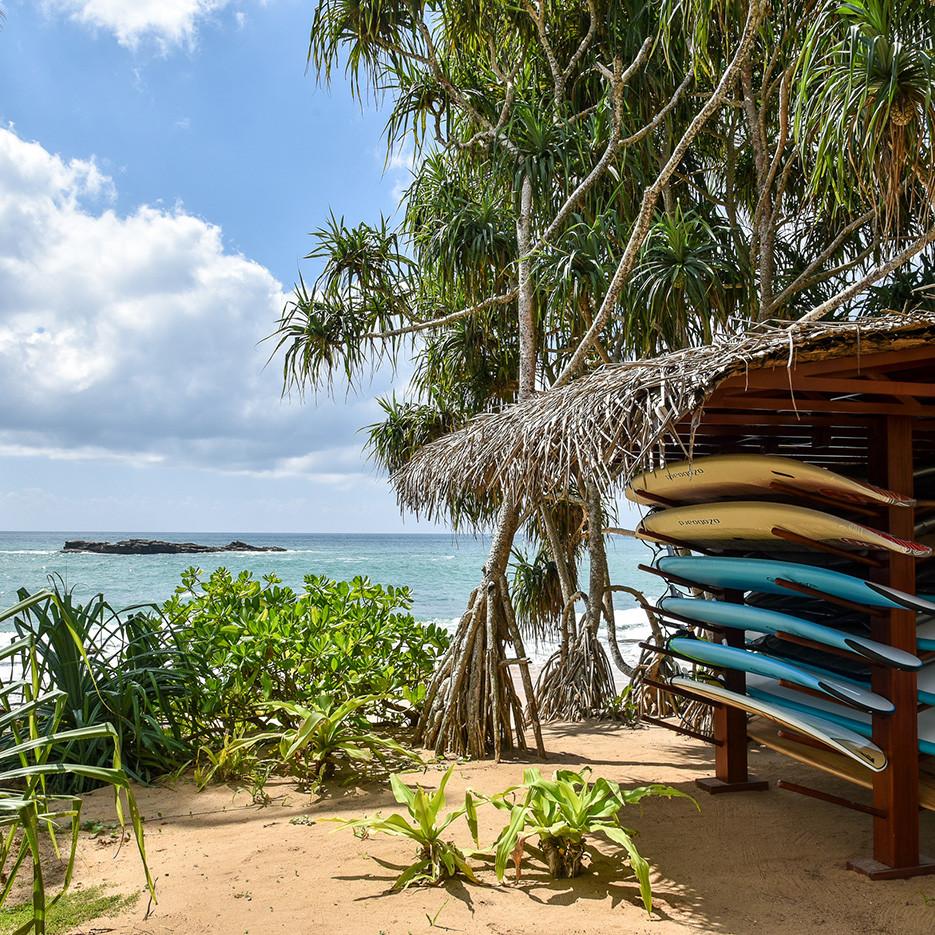 TROPICSURF
---
You'll need a guide to find waves in these parts. A Tropicsurf expert is on the property year round to combine local expertise and transport to guide you to the best breaks. Sri Lanka is an ideal location for beginners and our lesson packages include expert tuition and use of the latest soft- board technologies. Intermediate surfers seeking forgotten waves will love the solitude. All equipment is available on-site including a range of shortboards and longboards.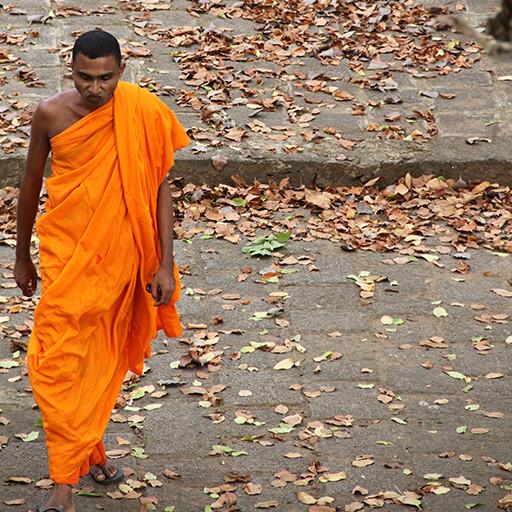 SEASONS
---
The pick months at Anantara Peace Haven Tangalle are July and August. But longboarders and beginners (or anyone happy with small, clean waves) could travel anytime between November to April. Seasonally the waves here differ from Arugam Bay where it's common to have over fifty surfers out fighting for its waves. In contrast, the waves around Anantara may not be as perfectly groomed, but they do offer a far more anonymous and enjoyable experience.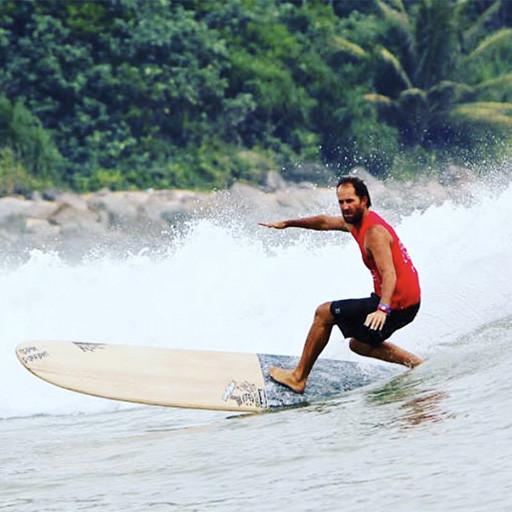 QUIVER
---
Tropicsurf has partnered with Firewire surfboards to offer a complete quiver of cutting edge eco-friendly boards for guest use. Avoid the hassle of travelling with your board by contacting Tropicsurf in advance of your stay to reserve choice of board; shortboard, fish, hybrid, or longboard. Stand Up Paddleboards are also available from the Tropicsurf Centre.
LOCATION
---
Anantara Peace Haven Tangalle Resort
Goyambokka Estate, Tangalle 82200, Sri Lanka
Magical experience - Tropicsurf amazing & resort an oasis

I was taken to nearby locations for beginners surfing that barely had anyone else in the water. Steve is a great teacher due to his surfing experience, his passion for the ocean and its energy, and his excellent interpersonal skills. His Sri Lankan assistant was very helpful and did an excellent job taking videos of my surfing, which Steve later sent me for keeps.

serina2000 - TripAdvisor
Gorgeous resort, exceptional service

My husband is a more experienced surfer and I am a beginner, but Steve was a patient and encouraging coach for us both, taking us to the appropriate local surf breaks and ensuring we both took our surfing to the next level! Our Tropicsurf expeditions combined with the luxury and personal attention from our villa host Tharanga and the other friendly and helpful staff at the resort resulted in an exceptional overall experience.

nedinburgh123 - TripAdvisor
The most amazing honeymoon

We also went surfing with Steve - he's great & made us feel very safe on the big waves. If you do decide to go surfing in Sri Lanka, please consider going with Steve at TropicSurf. The water can be quite dangerous so it's important to be with an expert who knows where is safe to surf.

Caroline E - TripAdvisor
Incredible people. Amazing spirit. Excellence all around!

I also took a surf lesson during my stay through onsite 3rd party Tropicsurf and it was a blast and well worth the very reasonable price. Harrison was my instructor and once again he was the best of the best. His teaching was clear, direct and suited just for my skill level. You can tell that he really loves what he does for it comes out in his teaching.

Stephen K - TripAdvisor
Amazing stay, exceptional staff, beautiful resort

TropicSurf also has a presence at the resort, and Martin who leads it is also exceptional. Both my kids took surfing lessons and it was an amazing experience for our family

TheTravelingInvestor - TripAdvisor
Tremendous Guiding!

We have just returned from a family holiday in Sri Lanka and wanted to express our appreciation of Steve Taylor. There were five of us; my son and I being the surfers and my wife and two daughters being absolute beginners. Steve did a tremendous job of getting waves for the boys and getting the girls on their feet. The weather was changeable and conditions didn't help him. The girls have some wonderful photos and film of their first surfing expedition and he was especially attentive with our nine year old who was a little apprehensive to start with but left stoked! (as we all did). I also want to mention Steve's right hand man, Cham who also did and great job, both in and out of the water. Can't wait to go back.

John, via email
Fantastic trip

I am writing to let you know that my trip with Steve was fantastic. I will definitely come back very soon. Thanks again.

Nico, via email
I would like to commend you for the quality of your instructors.

My 11year old son and I were in the Maldives before and in Sri Lanka now. On this trip we were very impressed with Aaron because of the effort that he put into making sure that we caught lots of waves, improved our technique and had fun. He was supportive and encouraging when we missed the wave or fell off and explained what happened so we could develop more awareness and improve. I have surfed before without help or guidance and didn't realise what a difference it makes to have a good teacher. Even my son whom has surfed with various instructors improved more than ever. Chamuth was looking out for him, giving little tips and making sure he was safe as well. It was such a pleasure to see my son's little head disappear down the line as he caught one long wave after the other. Thank you for finding the best people. We are already planning our next surf trip to Australia through your team, to make sure we have another amazing surf experience! 

Leila and Leo, via email.