EXPERIENCES
---
The richness and diversity of Indonesia awaits. From surfing, diving and watersports to cultural explorations through the traditions and daily existence of some of the world's least known communities. Tailor your own adventure and allow us to create the journey of a lifetime shaped around your own interests and passions.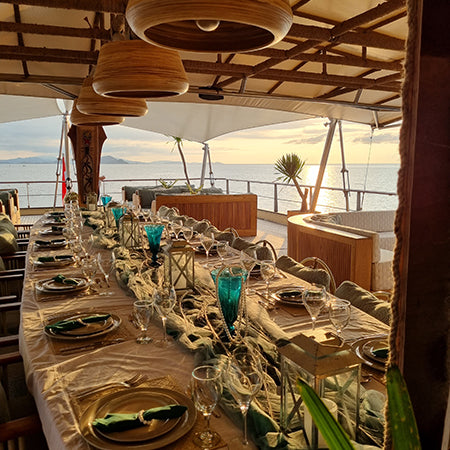 DINING
---
The food is a traditional mix of Indonesian and Western and all meals are included. The ship follows a scheduled menu but is extremely happy to tailor to your specific taste and opportunity is provided for this well in advance. In other words, you may design the menu in advance around your own personal taste.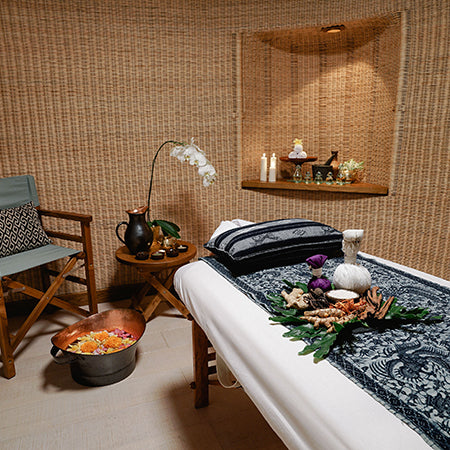 SPA
---
After a long day of surfing, there is not much that competes with a nice massage. The Kudanil Explorer features a spa room and has a massage therapist on board every trip who will have you rejuvenated and ready for the next day's surf sessions.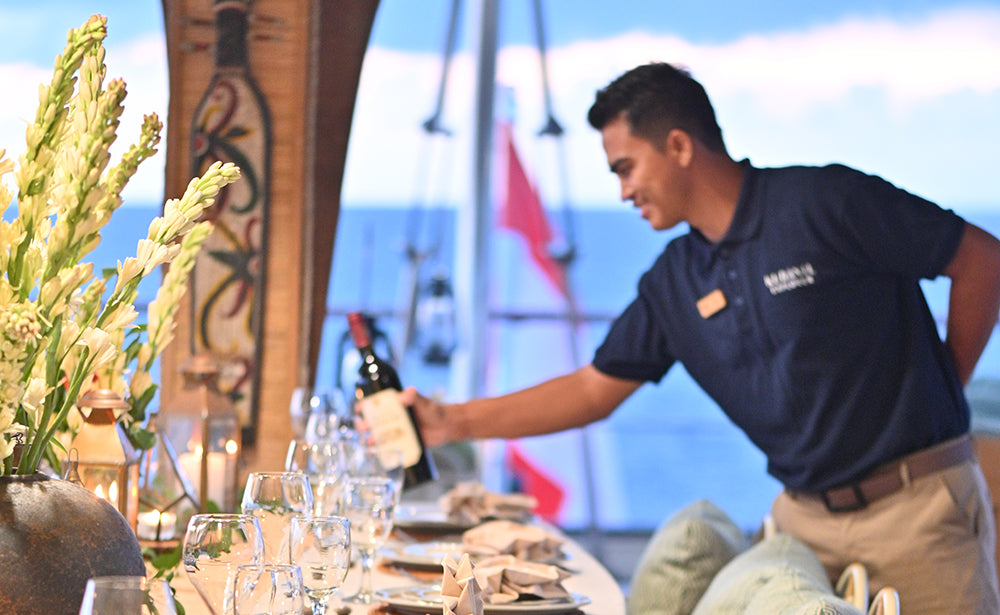 VIP
High-rollers can make travelling to the boat far easier with private jet connections ex: Singapore, Jakarta or even Hong Kong. Arrive to your own customised quiver of surfboards designed perfectly to your individual specs. Explore peak surfing performance with the addition of a private breath enhancement coach, yoga teacher, surf videographer and/or photographer. Tailor your dining experience around your surfing performance goals with the skills of our own fly-in private chef. Also potentially available is a jetski and driver (subject to availability) for assistance around the surf zone. If you're seeking an exclusively tailored package, the size of Kudanil means the vessel can accommodate the toys, teachers and tastes of your discerning choice to make for a trip that's very much next-level.
Previous
Next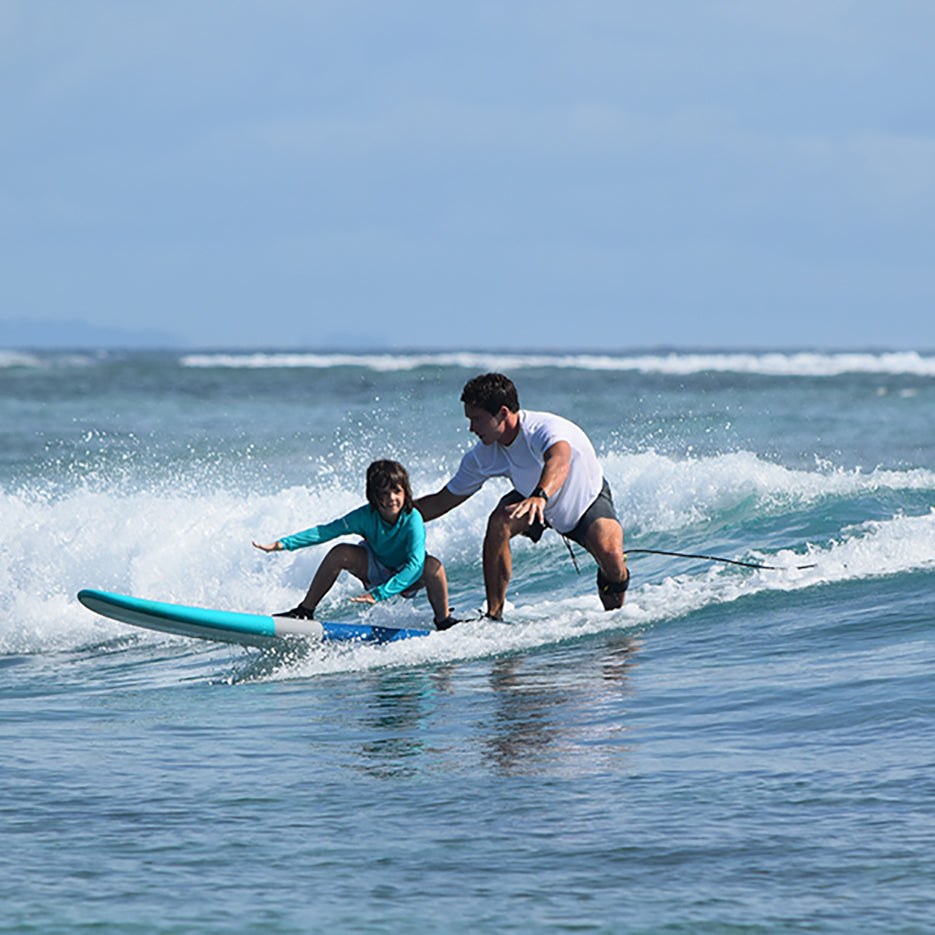 TROPICSURF
---
Expert Tropicsurf guides are rostered onto every Kudanil surf trip to guide you to the best waves, supervise water safety and provide our signature standard of detailed coaching for those wishing to learn and transform their surfing. Some well-placed coaching advice could mean the difference between a trip over the reef and the best wave of your life. Surfers from around the globe travel to improve their game using our unique 100-point skill progression.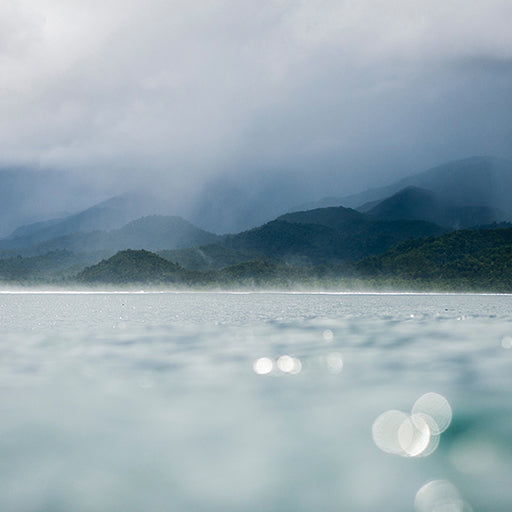 SEASONS
---
In respect to Secret Papua, November to March is the most reliable time to surf. Swell size is typically shoulder high to a little overhead. Bigger swells are less frequent but they do occur. If you want the best chance of bigger waves, January is the best month, with December and February being the next best. Please note, the Kudanil can also explore Savu Sea (Nusa Tenggara Timur), Offshore Northern Sumatra and Spice Islands. Please reach out to us at info@tropicsurf.com to find out more.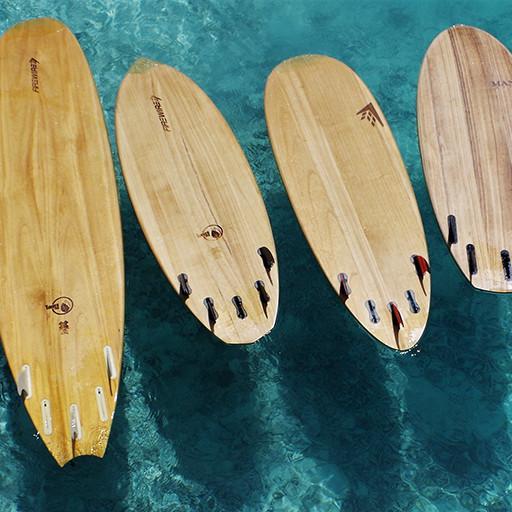 QUIVER
---
Avoid the hassle of traveling with surfboards and let us take care of it. We have a diverse quiver of shortboards, fishes and longboards that will provide the perfect vehicle for whatever mother nature throws at you. Contact us at info@tropicsurf.com and reserve your boards of choice ahead of your trip.
LOCATION
---
Kudanil Explorer

There were so many personal touches that made the trip so amazing and memorable.

I wanted to email and let you know what an extraordinary trip we had & to both congratulate you all and thank you. At every point of our journey we were met with enthusiastic, friendly and professional staff, all requests were handled extremely well, often above and beyond.I can not speak more highly of the staff! There were so many personal touches that made the trip so amazing and memorable. Needless to say it was a dream adventure & because of this, we are all keen to pursue another one in the future.Thanks you all again so much, I will treasure the memories and thousand photo's ( & all the waves I dropped in on & was pushed on to!)

Dr Kim Hurst and Nick Hurst, via email