Resort at Six Senses, Fiji
Sustainability lives at the foundation of the Six Senses Fiji and is reflected throughout the resort through active management of energy, water, waste, biodiversity, purchasing and chemical usage. The resort is 100 percent solar powered and the first micro grid in the world to use Tesla batteries. The project includes tree reforestation on site to offset wood used in construction and also coral reforestation to promote sea life and enhance the local marine environment.
Plunge Into Paradise
Immerse yourself in your very own, private infinity pool after an epic surf session. There is no better place to sip a drink in luxury whilst being taken care of by the warm Fijian team at Six Senses. To top it off, only steps away there is a long white beach to stroll along and enjoy the warming sea breezes.
Previous
Next
Rooms at Six Senses, Fiji
Six Senses Fiji offers 26 spacious pool bures all with private plunge pools. There are also 60 luxury residences (3, 4 and 5-bedroom configuration) which form part of Six Senses Fiji's extraordinary accommodation offering. The 60 residences vary in size and average from approximately 6,500 square feet of interior and exterior space up to 10,500 square feet all with private pools and situated on the west side of the island where they enjoy the idyllic Fijian sunsets.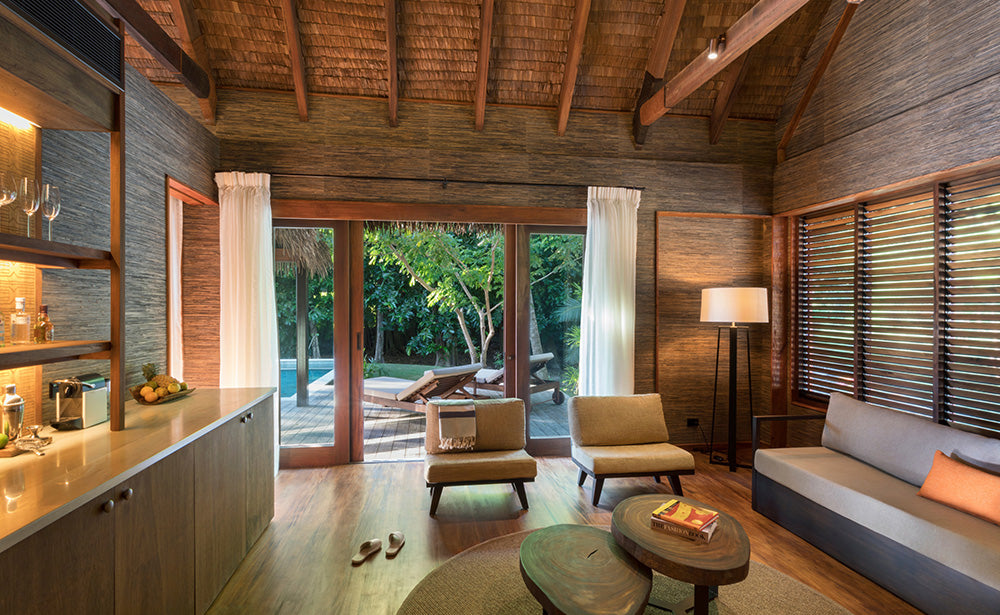 Family Functional at Six Senses Fiji
Six Senses Hideaway Villas offer the perfect space for the entire family. These villas are located only a skip away from the resort's beautiful lagoon, which is awesome for a swim, snorkel or SUP. These private villas are situated in a prime location, enhancing your Fijian experience.
Previous
Next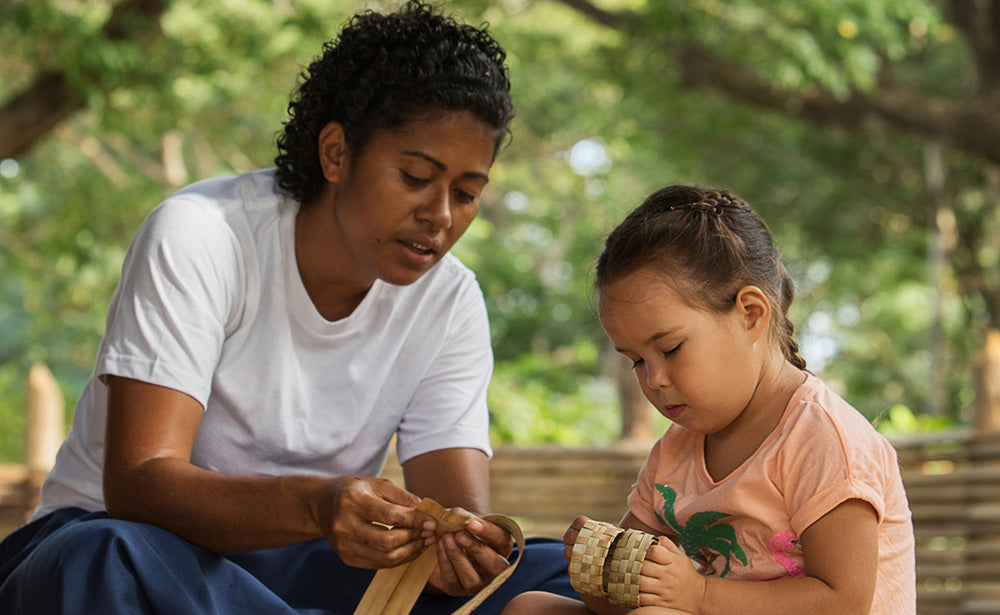 Families at Six Senses, Fiji
Imagine a perfect white sandy beach just a few steps beyond your private plunge-pool. Six Senses Fiji has been designed with families and togetherness in mind. Kids and big kids alike will love it here. Water activities are plentiful and ideally matched to the expansive but safe resort lagoon. Snorkelling lies just a stone's throw away. The Kid's Centre has been designed as a centrepiece of the property, kids will be inspired and parents refreshed.
Previous
Next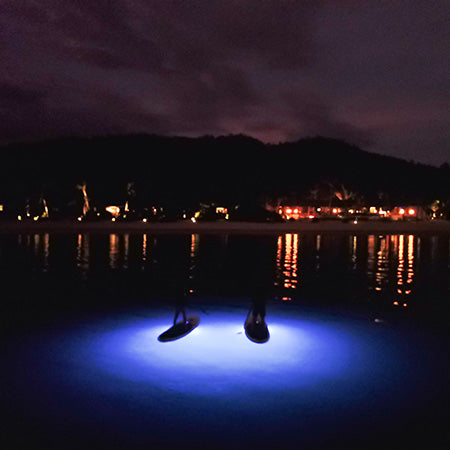 Experiences
---
The resort includes a treetop yoga platform, state-of-the-art fitness gym, recreation club house with flood lit tennis and a comprehensive Kid's Center. Other recreation activities on offer include world class surfing, boating, sailing, diving, snorkeling and sea kayaking. Also, two full-service marinas are located within the resort and is available for guest's private yachts, as well as for charter leisure boats.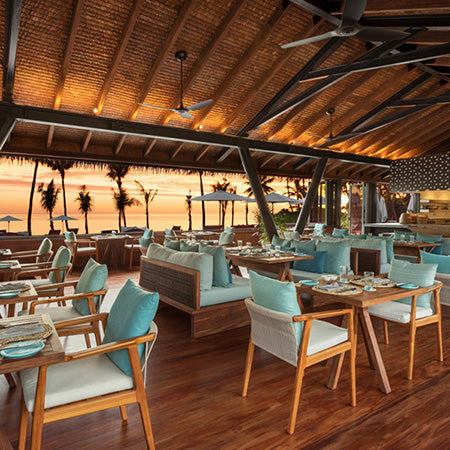 Dining
---
The property includes a superb range of culinary and beverage offerings, including two restaurants plus an outdoor pizzeria and grill, three bar options, a gourmet food market and a walk-in wine cellar and tasting table, all set amongst the tropical landscape. Locally inspired and sustainably sourced, the resort's cuisine features ingredients grown onsite in the resort market gardens and from local farmers, markets and fishermen.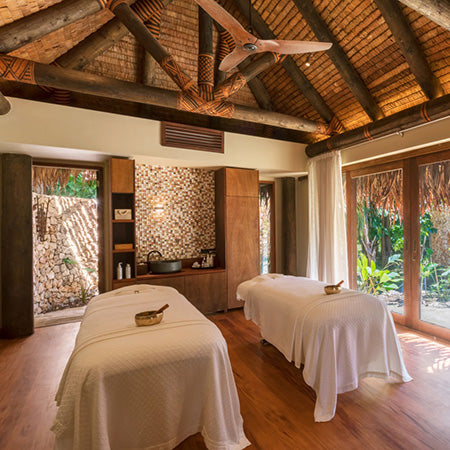 Spa
---
Six Senses Spa Fiji is featured within the resorts wellness village, where guests will enjoy a layered approach to wellness that unites a pioneering spirit with treatments that go beyond ordinary. Find an intuitive mix of science and human awareness, where high-tech and high-touch approach defines a service that is crafted around the individual. The spa features the multidimensional Six Senses Integrated Wellness program, a personalized program based on the needs of each guest.
VIP
Luxury Residences, VIP helicopter transfers, world class waves and Six Senses service. Finally a truly luxurious resort option for surfers seeking to tick Cloudbreak off their bucket list. Tropicsurf offers private guiding, high speed luxury speedboat surf transfers, video analysis and jet-ski assist. We can also assist with private jet clearances into Nadi International Airport.
Previous
Next
Tropicsurf
---
Tropicsurf is based on the property year-round. Our purpose designed Surf Centre is ideally situation by the Resort marina and only minutes from the waves. Boats depart around the clock for surfers wishing to score the early or surf til dusk. Tropicsurf also manages an extensive learn-to-surf program ideal for first-timers and non surfing family members. Welcome to one of the best surf resorts on the planet.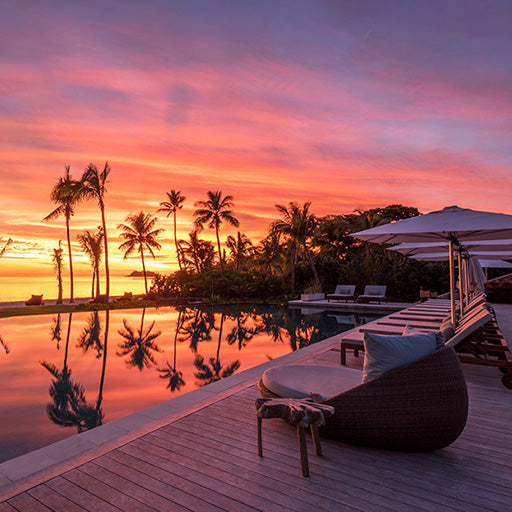 Seasons
---
Year-round waves are on offer at Six Senses Fiji. Although there are two recognised surf seasons; the biggest and best waves occur in the dry season from March to October when consistent ground swells and regular offshore SE tradewinds groom Cloudbreak and Frigates. Alternatively, November to February also produces excellent smaller waves and is preferred by many Tropicsurfers due its lack of crowds. Glassy or light winds are common at this time.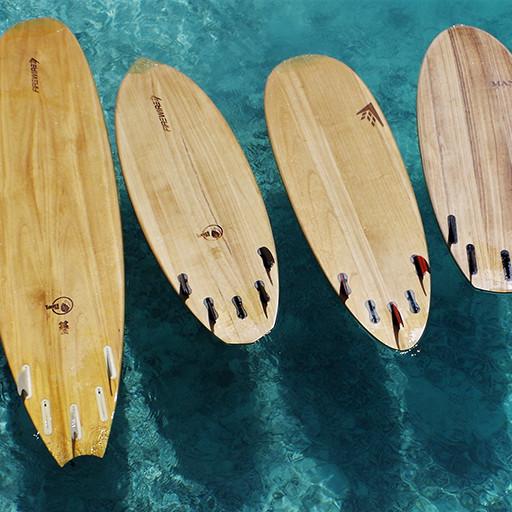 Quiver
---
From the playful shoulders of Namotu Left to the reeling barrels of Cloudbreak, the waves surrounding Six Senses Fiji are very diverse. Relax knowing that we have a craft for you no matter what the conditions are like. With a range of cutting-edge Firewire shortboards, step-ups, hybrids and longboards available for hire, you can travel light knowing we've got you covered.
LOCATION
---
Six Senses Fiji
Malolo Island, Fiji
Tropicsurf provides a great experience

We chose the resort as it has a close affiliation with a very professional unit called Tropicsurf with a fabulous crew (our second surf trip with Tropicsurf). They provide a great experience with very good care and attention to your particular standard and look after you extremely well.

Yaterboy - TripAdvisor
One of the best surf experiences of my life

Probably the most professionally run ocean activity organization I've ever used. They are very knowledgeable and nice people. I took two trips to nearby Namotu Island and surfed the left with 1-2 of my daughters and it was one of the best surf experiences of my life.

bgrenning - TripAdvisor
Exceptional Experience

Wanted to leave a BIG word of appreciation for your team in the six senses Fiji: Kym and Amy. We just spent 12 days there, 10 of which surfing with them and it's been an exceptional experience. The surf instructions have been the very best and the logistics and support unmatched with Tropicsurf so far for us. Kym and Amy created superb experiences.

Jan, via email
Awesome day

Such an awesome day today. After years of surfing, doing poorly and getting hurt, and giving up, Ryley taught me so much, and I had the best time! He is a blast to be around and would love to get a trip together with my family and friends.

Nick, via email
Amazing trip

The trip was amazing, the surf was epic, the resort amazing and Ryley great! Hope to be able to travel with Tropicsurf again soon.

Salva, via email
Spectacular guiding and Tropicsurf was simply perfect

Ryley and Angus were flat out spectacular and Tropicsurf was simply perfect including equipment. We had an epic time on the water. You have beautiful collateral materials and awesome clothing and come out with that cool zinc again. We will buy it!! A big round of thanks to Ryley and Angus. GREAT guys and surfers. Very classy, super helpful, talented and fun!

Edward, via email
Incredible Tropicsurf Guides

I wanted to pass on a big thanks to the Tropicsurf guides.  I know you know you have quality guides but I really want to say it again.  CJ at Six Senses was really great.  I have surfed for decades but only get to do it rarely.  CJ made my experience really pleasant.  He was professional yet personable. I told my wife that the enthusiasm shown by Vinnie and CJ for my admittedly mediocre rides made them seem fantastic in retrospect.  In the past I had surfed with Ryley and though it must have been just him.  But these guys were also incredible.  Thanks again for everything. 

Don, via email.
We now have a bucket-list endeavour to visit every Tropicsurf location around the world!

My wife and two friends recently travelled to Six Senses Fiji. We actually didn't even know your company existed until the GM at the hotel recommended we try the program. Long-story short: Six Senses was cool, but Tropicsurf made it the best vacation I've been on in many, many years. In particular, it was Ben who made our vacation. He was so friendly to my family and friends from the first minute. As a surf coach he is incredible (my surfing finally progressed!) It felt like he was a long-time mate and we were all so comfortable with him, and so happy to have found him on this trip. We now have a bucket-list endeavour to visit every Tropicsurf location around the world!

Brent, via email
Your staff there, Justin and Nicole, do an absolutely amazing job!

I come from an extensive tourism background, and was so impressed with their very friendly and very professional manner. Nothing was too much trouble, always saying hello and giving daily information on trips, Justin even taking care of my board - on and off the boat and its storage, and seeing Nicole taking care of the learners everyday with a very friendly manner and infectious enthusiasm. They represent your company extremely well, and really take care of your clientele at all levels.

John, via email