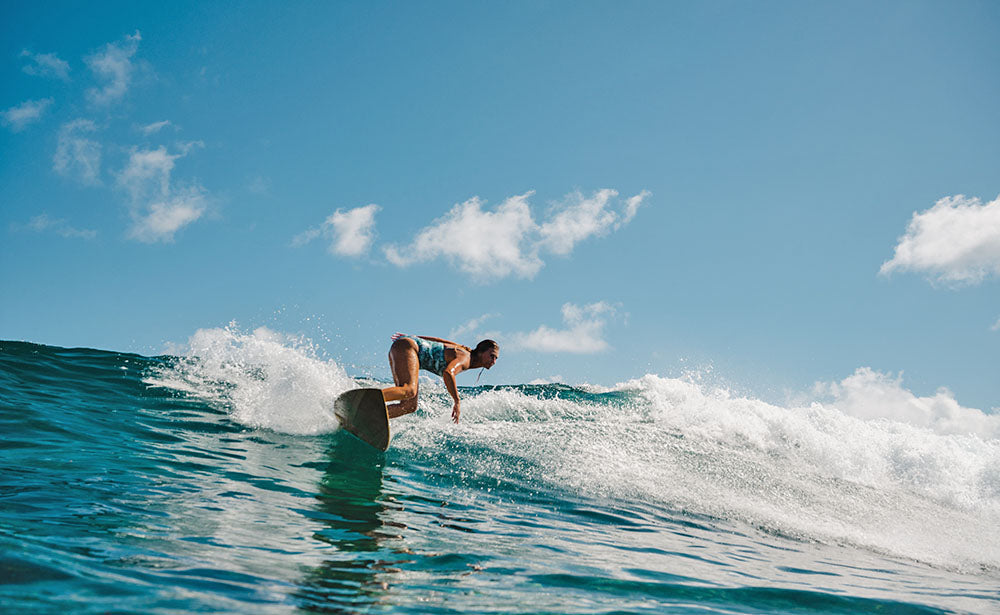 Make Your Desroches Surfing Easy
Situated some 1500km East of Africa in the blue waters of the Indian Ocean, the republic of Seychelles is a destination out of the ordinary. Located on the outer reaches of the 115-island archipelago is Four Seasons Resort at Desroches Island. Here you may encounter giant tortoises, surf empty tropical waves with jet-ski assist, meander by bicycle through lush rainforest and picnic at deserted beaches.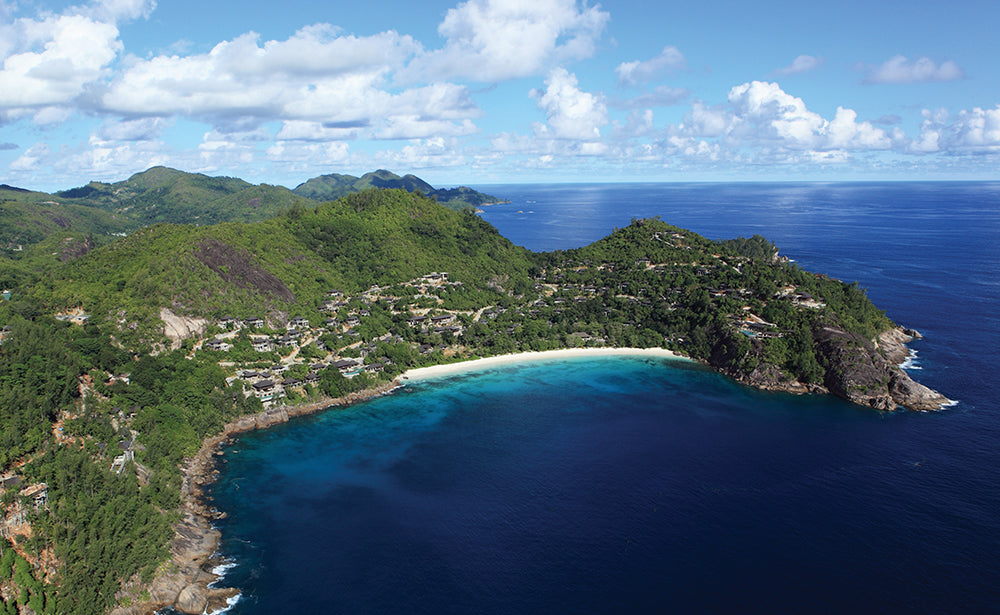 Split Stay with Four Seasons Mahe
Four Seasons Seychelles on Mahe is another remarkable property that offers a very different and complementary experience. It's a stunning hillside resort with granite outcroppings, dense jungle and some impressive cliff-hanging homes with panoramic views. From here you can explore the Seychelles' main island, its world-leading beaches, scenic mountains, boutiques and restaurants by car and enjoy a different kind of adventure. Of course Tropicsurf is on location here as well to take you surfing.
Previous
Next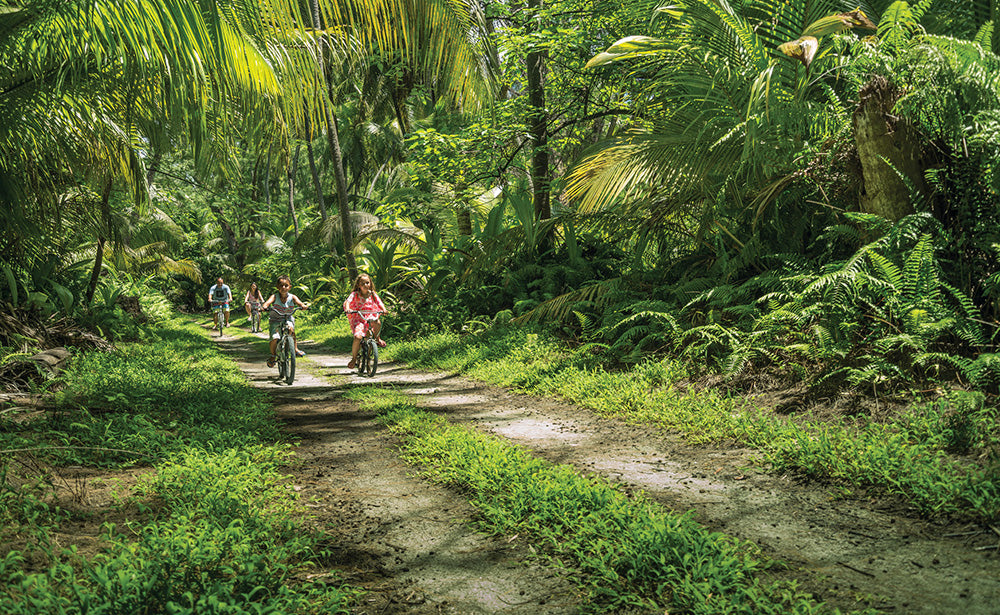 Families at Four Seasons Desroches
Extraordinary experiences are best shared with loved ones. Desroches is ideal for families seeking to dis-connect from the internet and re-connect with nature. Bike ride the island trails in search of your favorite beach. Immerse in the resort's tranquil lagoon or discover the joys of surfing for the first time. You will surely leave this island paradise rich with cherished memories that will last forever.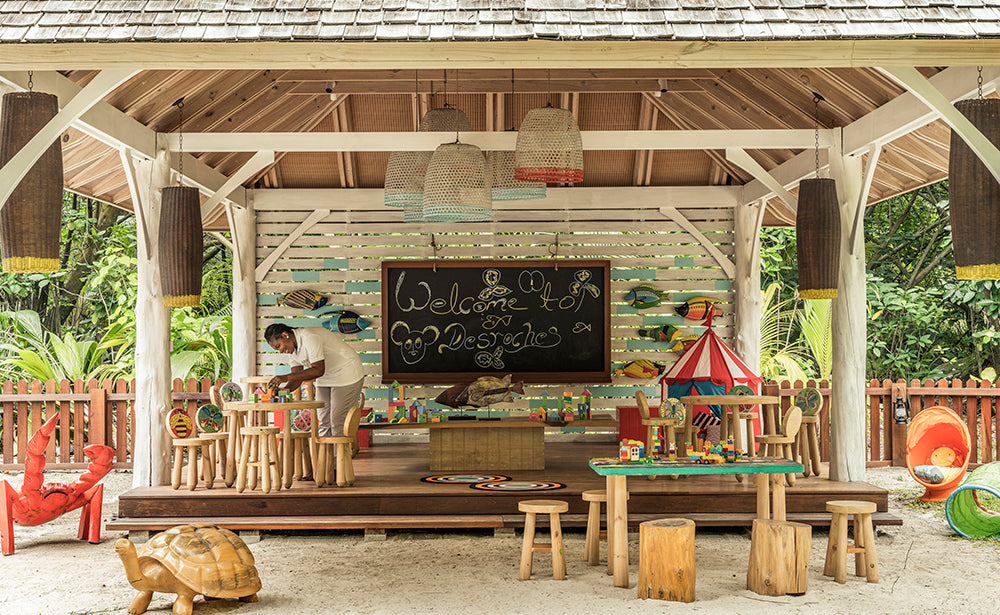 Kids Club
With an outdoor playground, a play pavilion and air-conditioned relaxation rooms, the resort's dedicated kids' program, Kids For All Seasons, led by specially trained staff will make little ones feel like island explorers, while the grown-ups enjoy some well-earned time to themselves. Baby-sitting services are also available.
Previous
Next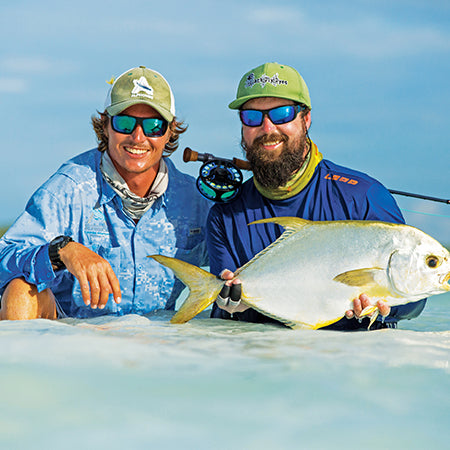 EXPERIENCES
---
Start your morning with a rejuvenating yoga session on the resort's runway overlooking the ocean. Cycle or jog along nine miles of forested trails. Play a round of tennis on the flood-lit court. Go stand up paddle boarding, kayaking or snorkelling on an excursion or at the house reef. Fishing enthusiasts travel from around the world for fly-fishing hoping to catch and release the highly-sought after bonefish or permit fish. Take a cruise to visit outer islands aboard the catamaran or speedboats. If you still have the energy catch an evening movie under the stars.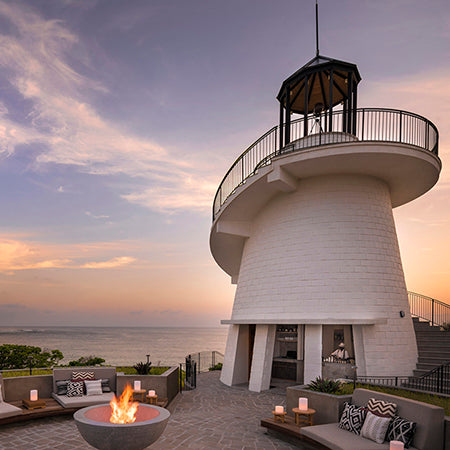 DINING
---
Claudine the main all-day restaurant combines Mediterranean Riviera specialties. Nearby at The Deli, you can order a picnic to take on your island adventure. Dine with the sand between your toes on one of the resort's undisturbed shorelines. Or embark on a deep-sea journey with the resort's executive chef and savor your fresh catch at a poolside family BBQ. Lighthouse offers outstanding cuisine. Take your pick from the raw bar or savour fresh-caught seafood and dry-aged meats grilled and smoked to perfection.
SPA
---
Surrounded by the island's exotic flora and fauna, Desroches' Circle of Connection Spa is set in a peaceful haven where the sounds of the ocean will relax and unwind you from the stresses of everyday life. Choose between a range of spa packages which were designed to engage all your senses, invigorating and rejuvenating your mind, body and spirit.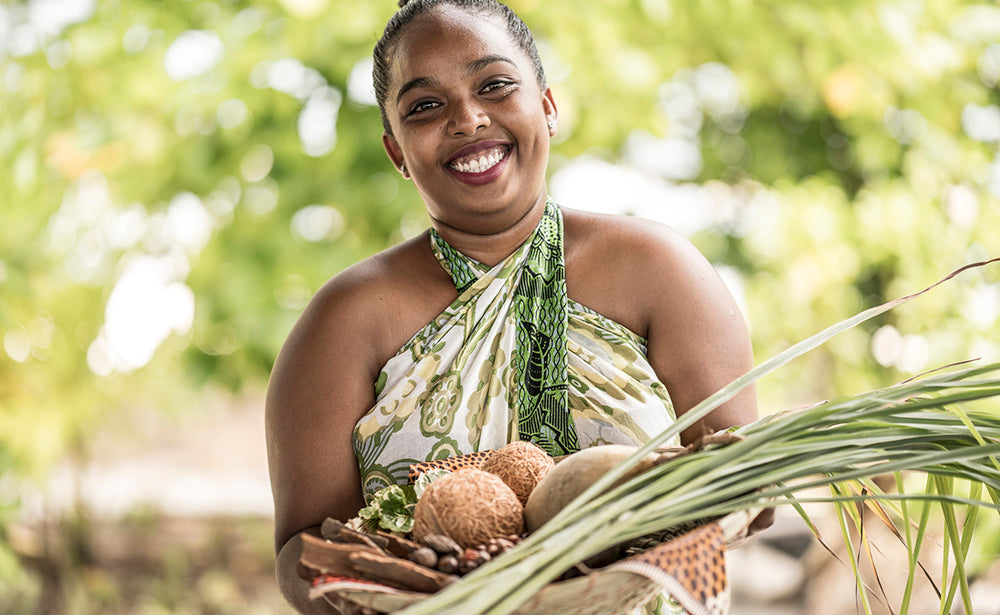 VIP
Private planes (size-dependent) can land on the island runway. Upon arrival, the Tropicsurf / Four Season's team will make you feel like royalty. Should you choose one of the larger residences, you may tailor your dining experiences with a private in-villa chef, who will nuance every dining delight to your personal taste. Your friendly Residence Host will take care of everything from topping-up your poolside daiquiri to arranging your action-packed activities for the day. A private surf guide, boat and filmer can be booked in advance (subject to availability) to round out an exclusive and very private holiday with an extraordinarily impressive personal wave count.
Previous
Next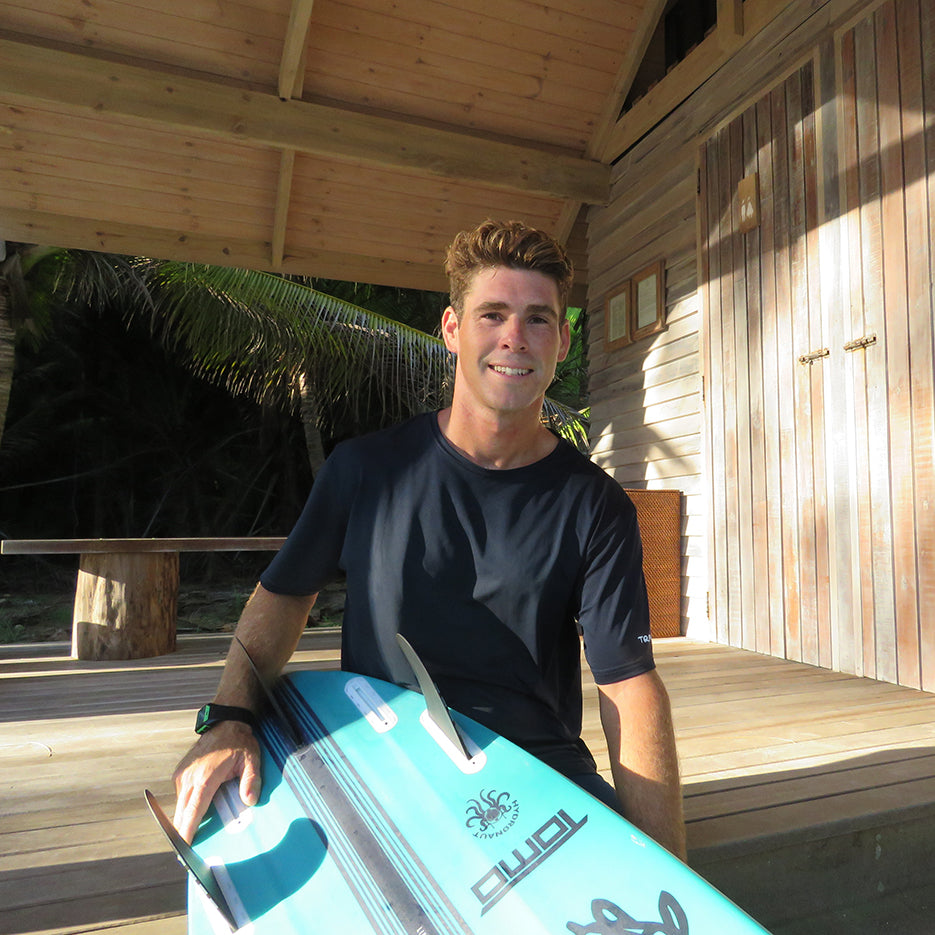 TROPICSURF
---
Welcome to the world's first, five-star, jet-ski assisted surf program. Tropicsurf expert guides live on property year-round to welcome you and whisk you quickly to one of the many line-ups using our jet ski. We aim to have two guides on each session – one to sit in the line-up for guidance and coaching and the other to man the ski for water safety and to tow you back out after long rides. And with our guides on the ground you'll benefit from unrivalled local knowledge when booking your accommodation package through Tropicsurf.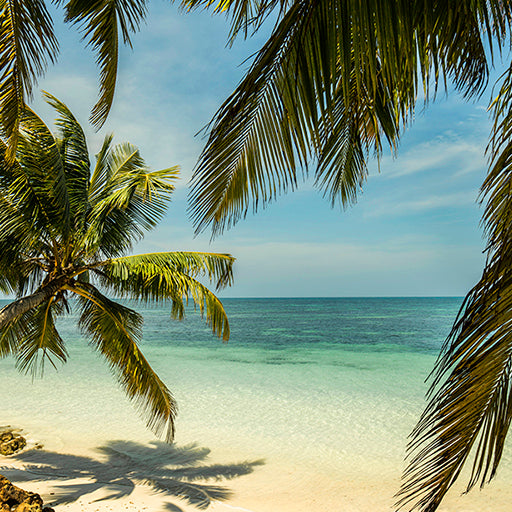 SEASONS
---
Seychelles' enviable climate is always warm with temperatures seldom dropping below 24°C. Desroches also offers the most consistent surf in the Seychelles and November through March is normally the best time to travel with consistently offshore winds. October and April are in-between transition months when the wind could go either way but is often light and variable. Unfortunately from May until September, the SE tradewind normally makes almost all of the reef breaks onshore.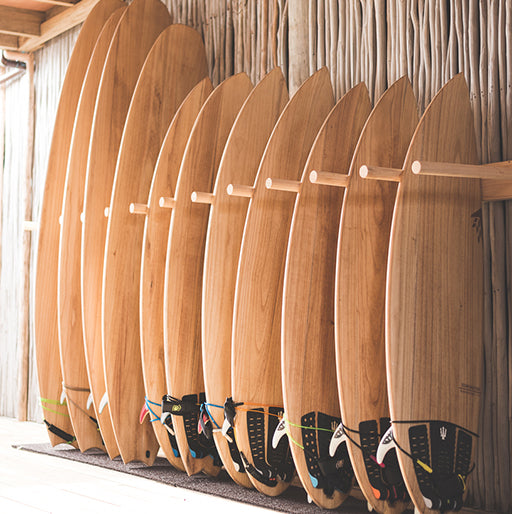 QUIVER
---
Tropicsurf has partnered with Firewire surfboards to offer a complete quiver of cutting edge eco-friendly boards for guest use. Avoid the hassle of travelling with your board by contacting Tropicsurf in advance of your stay to reserve your choice of board; shortboard, fish, hybrid, or longboard.
LOCATION
---
Four Seasons Resort at Desroches Islands
Amirante Islands, Seychelles
Steve was exceptional

Everything was excellent from the hotel to the staff and the whole surf experience with Steve was amazing! I really enjoyed my experience with Steve and his assistant Chamath. Steve was exceptional. Very welcoming, friendly, professional and made my surfing experience enjoyable that i would love to do it again.

Yousef, via email