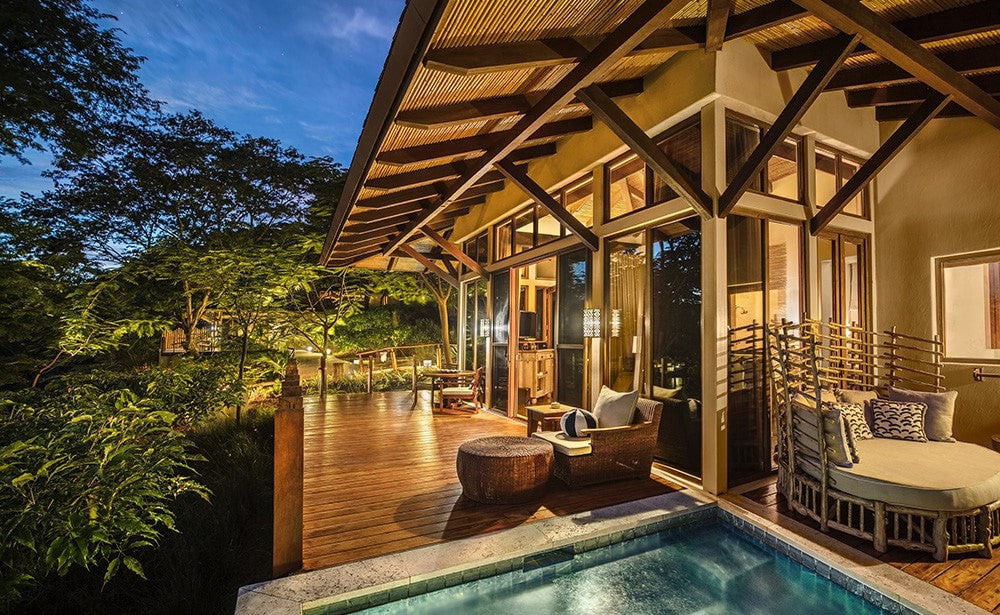 Rooms at Mukul
Choose from three main room types - a hillside Bohio perched high above the resort or a one or two-bedroom beach villa. Or for the epitome of luxury, the Casona Don Carlos is the Pellas family's private beach home and offers the ultimate in exclusivity and privacy. All packages include breakfast, lunch and complimentary domestic beers, fine wines and spirits – including of course the Pellas family's award-winning Flor de Caña rum.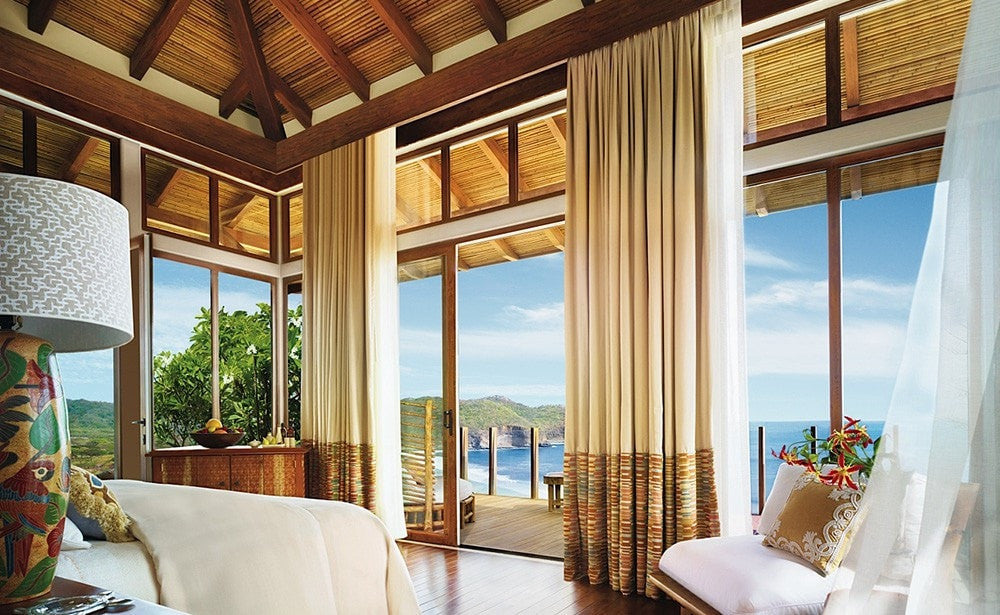 Unique Luxury
Each luxurious guest accommodation fully embraces the Nicaraguan culture through the use of locally sourced furnishings and décor from Nicaraguan artisans. In addition, sustainably recycled native teak and pine from the Nicaraguan coastline is used to accent the luxurious high ceilings of the accommodation, as well as the outdoor palapa areas and decks. This all works together to create a uniquely natural sense of beach luxury at Mukul.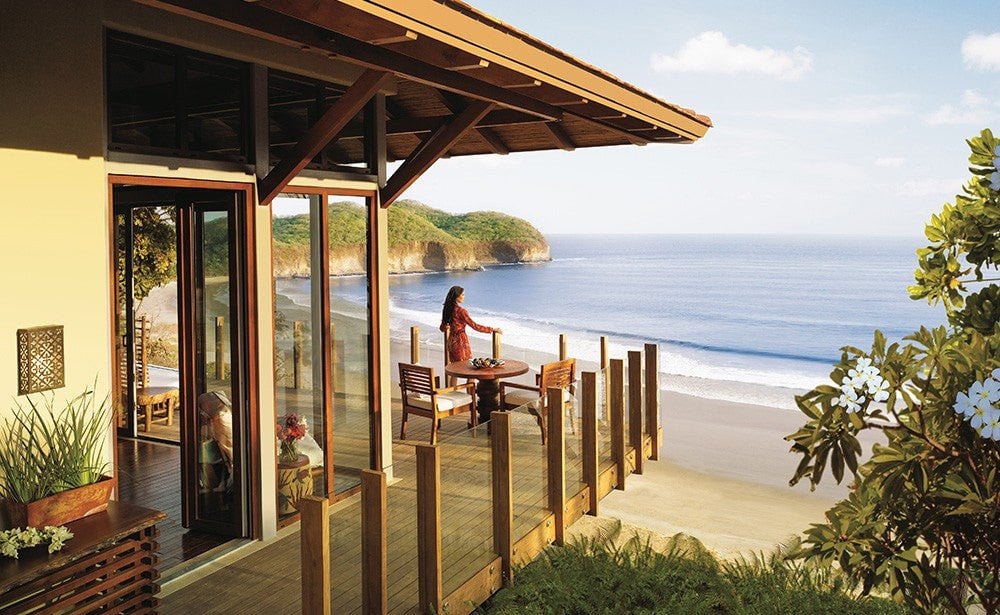 Breathtaking Views
The incorporation of breathtaking panoramic views is pivotal to the design of the accommodations at Mukul. Whether you elect to stay in a beachside villa, hillside bohio, or the luxurious Casona Don Carlos; you'll wake each day to stunning views via the floor to ceiling windows that grace each luxurious accommodation. In addition, while enjoying your private plunge pool you'll feel apart of the lush Nicaraguan jungle canopy or rolling Pacific Ocean.
Previous
Next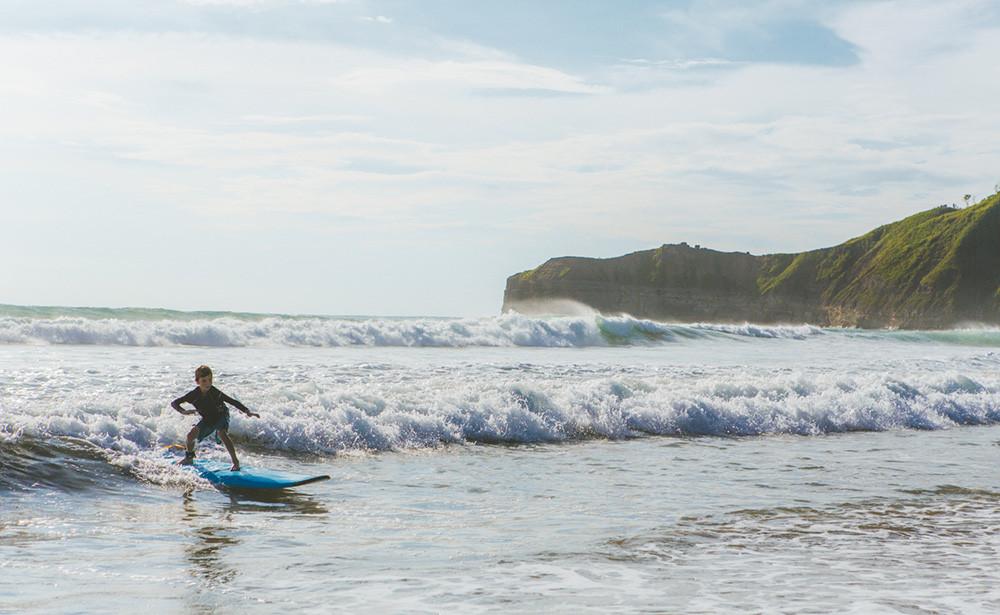 Families at Mukul
Kids will love a beach camp-out at the Kul Kids Club. Or take a canopy tour and go zip-lining through the rainforests of the lowlands with hiking through the jungle for glimpses of birds, monkeys and sloths. Or discover the spectacular Maribios volcanic chain that runs down the spine of Nicaragua and try sandboarding down the volcanic ash of Volcán Cerro Negro.
Mu(Kul) Kids
Mukul has a dedicated kids club, Kul Kids, that boasts a daily list of fun and engaging activities sure to keep the kids busy while parents enjoy the spa, beach, or golf. In addition, during the summer months (June, July, August) Mukul has weeklong kids summer camp options, including the Surf and Golf Camp, involving both resort guests and guests staying in the residences at Guacalito de la Isla.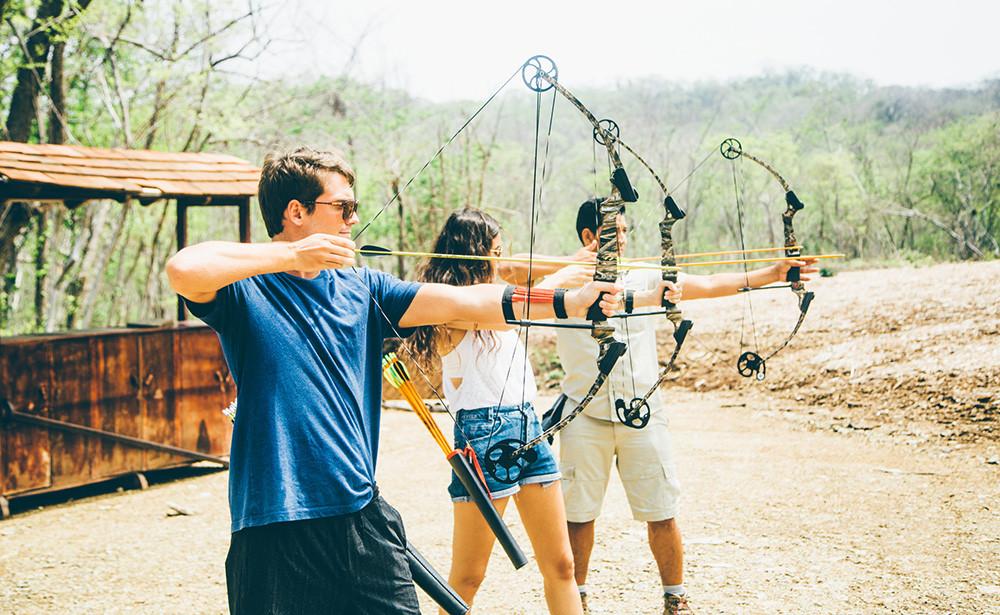 Make Memories at Mukul
Mukul is a wonderful place to stay for single surfers, romantic couples, and families alike. Whether you're after a relaxing week on the beach, or a fun-filled week of adventures, there's no shortage of activities to create a memorable holiday in Nicaragua. Enjoy a massage in one of the six luxurious spa temples, a Flor de Caña rum tasting, archery lesson, or family trip to the cultural city of Granada. Whatever you choose you're sure to leave with memories to last a lifetime.
Previous
Next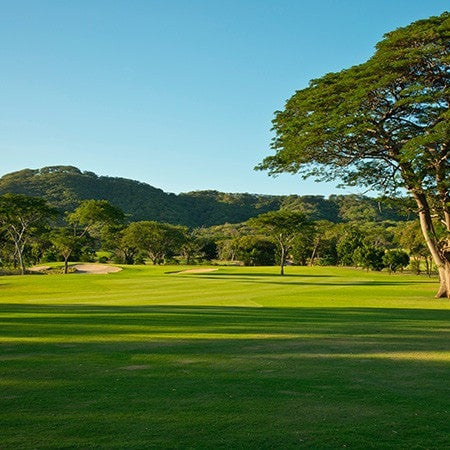 Experiences
---
Mountain bike through tropical jungles or trek volcanic nature reserves. Opt for a helicopter ride or cruise the waters of the immense Lake Nicaragua and its Las Isletas group of tiny islands formed by volcanic eruptions. Explore Central America's oldest city - fascinating Granada, by horse and carriage for a close and personal impression of the beautiful colonial architecture and picturesque churches.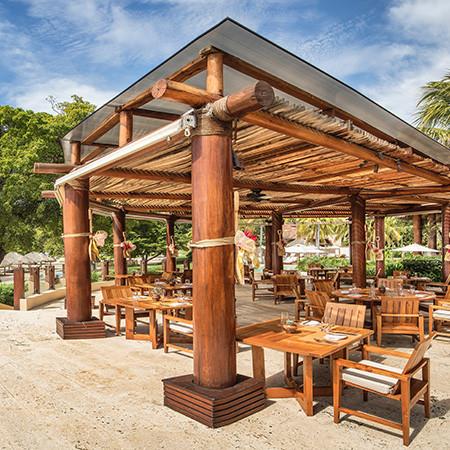 Dining
---
Mukul is committed to showcasing Nicaraguan culture through its food. Chef Ortiz' "Cocina NiKul" includes delicious selections such as Lobster and Sweet Corn Soup with Corn Gnocchi, Basil and Vanilla Bean Custard and Steamed Black Mussels with Coconut Water, or Cilantro and Rum Flor de Caña Gran Reserva. New world wines and of course a selection of local rums and cigars are also on offer.
Spa
---
Guests are welcomed into one of six luxurious spa casitas, each with a unique decor, theme and sequence of treatments. In essence, Spa Mukul is comprised of six different spas in one location. Guests can reserve a spa casita for several hours, during which they enjoy a series of treatments and then relax in its private garden, which features palapa-shaded lounging areas and a monsoon shower – all without ever meeting other guests.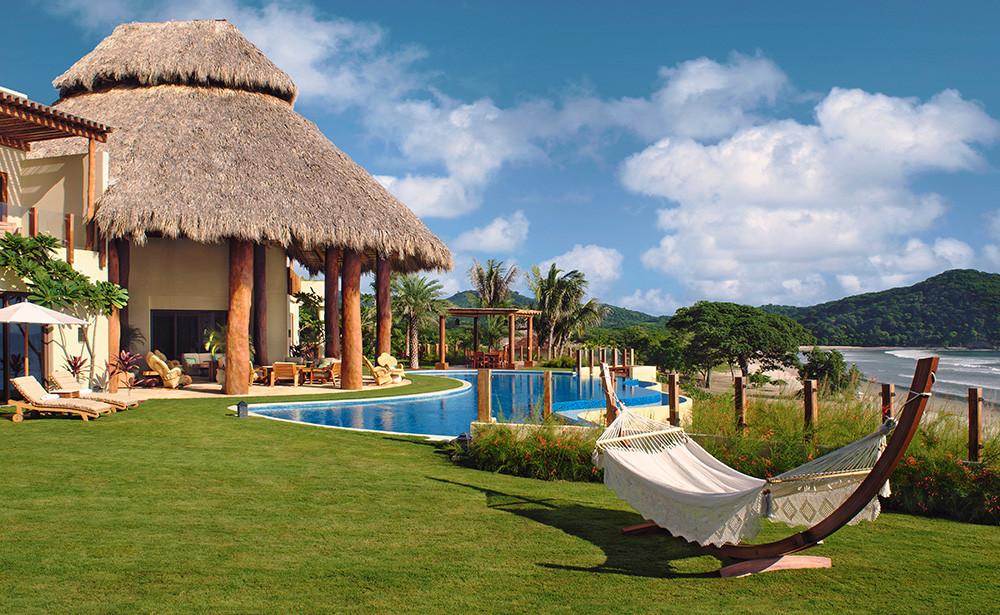 VIP
Casona Don Carlos, the Pellas' private beach house, is a true VIP experience. Located absolute beachfront, the 20,000 square-foot compound features an expansive indoor-outdoor living area with a soaring 80-foot-high Nicaraguan palapa, six bedroom suites, a wrap-around stone terrace and a large infinity pool. With private entrance, this beachfront two story compound combines perfectly with private guiding and heli-surfing.
Previous
Next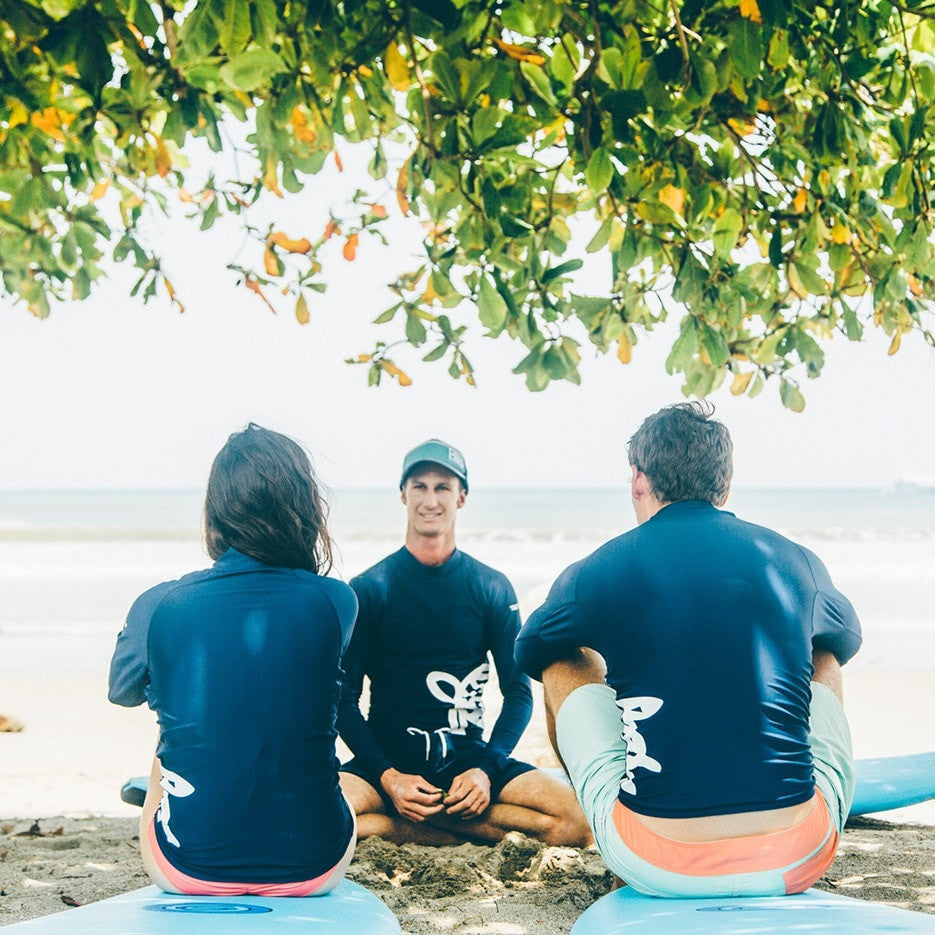 Tropicsurf
---
Tropicsurf offers a full-time guiding service from Mukul. Our services range from beginner lessons, coaching sessions to half-day panga or 4WD surfaris along the coast. Guests can simply enjoy being taken to best waves and secluded spots or learn and step up a level under our unique ten-level coaching plan. The ultimate indulgence is to take the resort's luxury yacht and cruise along the coast to your surfing nirvana.
Seasons
---
Though there is surf all year round, conditions are varied. Contact Tropicsurf for detailed information, however as a guide June, July and August feature the largest, long-period swells wrapping into all of Nicaragua's best breaks. Outside of these months great surf remains, especially for those who enjoy lighter offshore winds and more forgiving waves.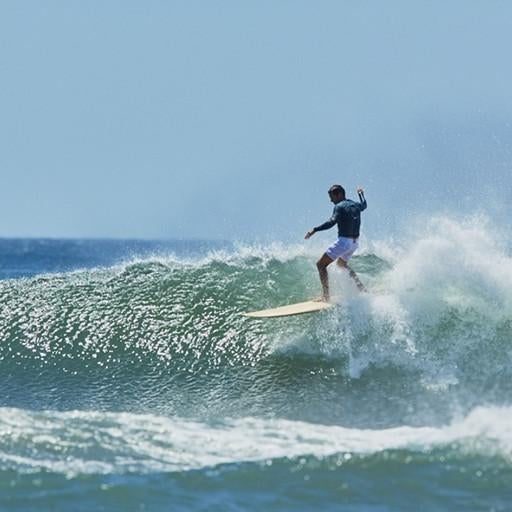 Quiver
---
Tropicsurf has partnered with Firewire surfboards to offer a complete quiver of cutting edge eco-friendly boards for guest use. Avoid the hassle of travelling with your board by contacting Tropicsurf in advance of your stay to reserve choice of board; shortboard, fish, hybrid, or longboard. Stand Up Paddleboards are also available from the Tropicsurf Centre.
LOCATION
---
Mukul Resort
Km 10 Carratera, Tola-Las Salinas, Tola, Nicaragua
We had a great time at Mukul

We had a great time at Mukul and Ryan was awesome. He gets five stars for his positive attitude, professionalism and for how well he worked with my kids. Super patient and kind. You're lucky to have him out there. He's a great ambassador for Tropicsurf.

Jimmy, via email.
I couldn't recommend Tropicsurf highly enough

Ryan and Josh were superstars, and I couldn't recommend Tropic Surf highly enough.Bizarrely, the resort was almost totally empty which meant we had more waves to ourselves.

Ben, via email
Your guides are always "best in class",

Your guides are always "best in class", I have yet to have an "average" experience with any of them. That said, Ryan was stand out, an absolute lord, got my son 100% stoked and hooked, despite conditions not being great the bulk of the time (howling wind for most of the two weeks / I only got the point 3 or 4 times). But seriously, Ryan went above my already high expectations, absolute dude, energy and stoke for days, thank you again from me and the family.

Ross, via email.
We had a great time!!

We had a great time!! The Mukul resort and its location certainly met our expectations and the surf exceeded it! Ryan is a solid guy. Very helpful, and represents your brand well in my opinion.

Dana, via email