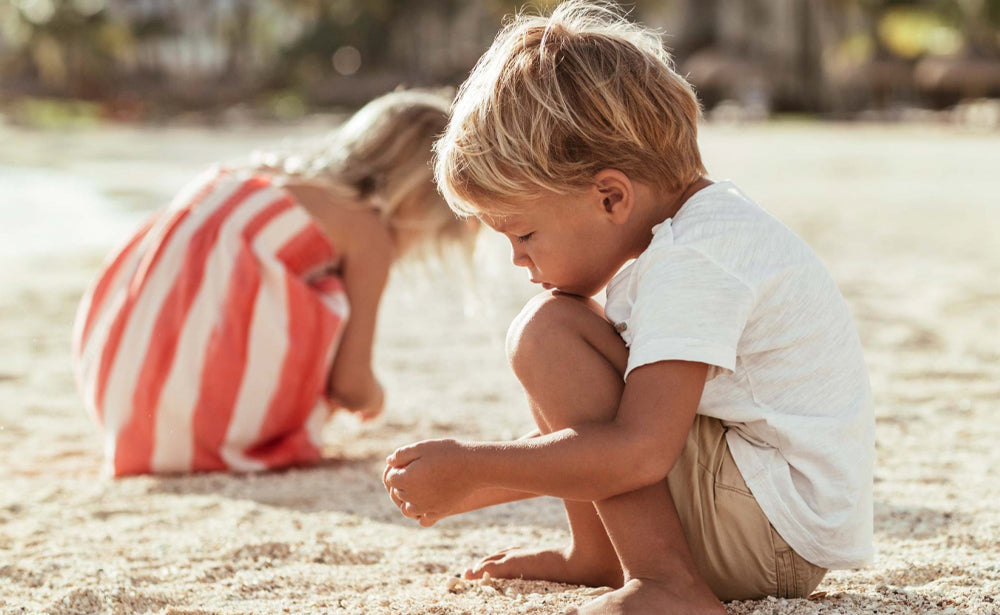 Families at Mandarina
Explore amidst the trees in a 42,000 square foot playground like no other. From jungle tree houses, to hanging bridges and slides, climbing walls and nature trails, this tree village inspires the imagination to run wild, fulfilling childhood dreams. Here, children feel like mini explorers, venturing through treehouses, unearthing ancient artefacts and learning about local wildlife at the insectary and butterfly farm.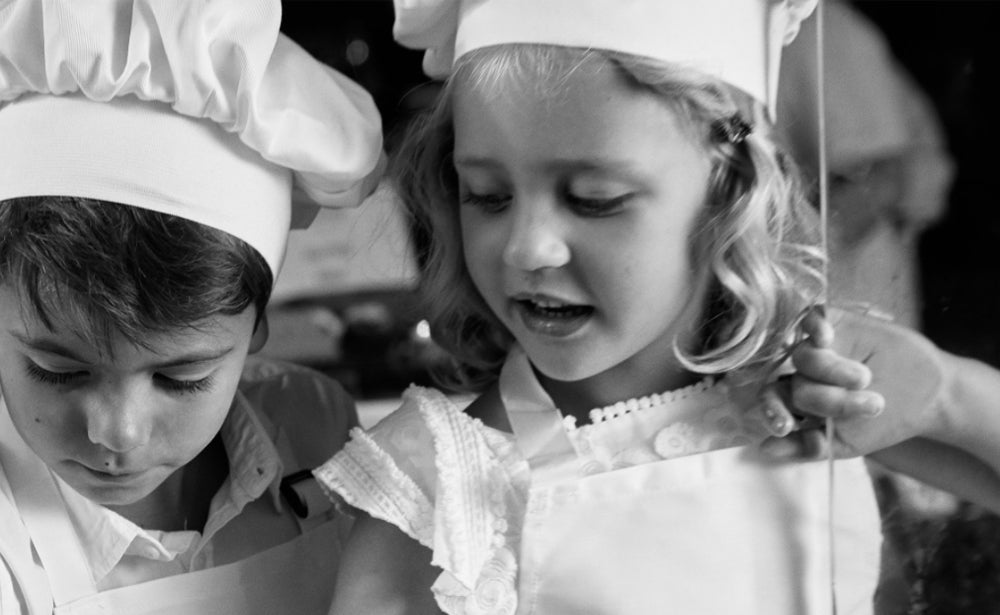 Daily Adventures
Learn some new arts and crafts or get competitive with your friends and siblings over great games and sports. A day at KidsOnly is always filled with adventure and exploration. Outside of the kids club you can enjoy horseback riding at the Mandarina Polo & Equestrian club, cooking classes and many other activities for the whole family.
Previous
Next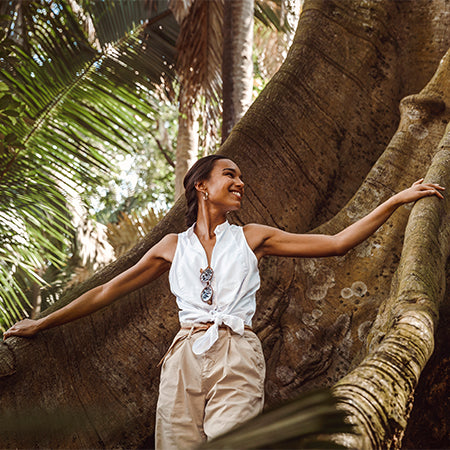 Experiences
---
Rather than treating experiences as singular in nature, everything's been designed to flow cohesively to offer guests a unique and transformative stay. Eight diverse restaurants, two beach clubs, a farm to table restaurant, immersive workshops connecting you to the flavours of Mexico and a celebrity chef's touch make for a mouth-watering culinary experience. Step outdoors and you'll find zip lining and ropes courses, a polo & equestrian club with horse-back trail riding, miles of hiking and biking trails, sailing, stand up paddle, surfing, diving and fishing.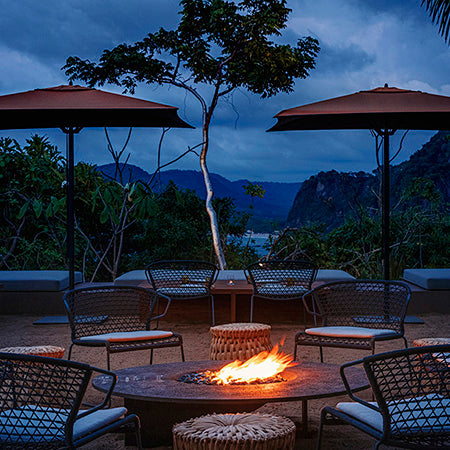 Dining
---
Executive Chef Olivier Deboise brings to life an ethos at the heart of One&Only Mandarina, of drawing guests consciously closer to the surrounding natural environment and all that it gives us in terms of ingredients, flavours and inspiration. Carao features high-altitude dining by award-winning celebrity chef Enrique Olvera, showcasing an artistic twist on authentic Mexican ingredients. At Alma, you're able to sample seasonal Pan-American and Mediterranean cuisine. Indulge all your senses at once with fresh catch of the day and seafood at the Jetty Beach Club.
Spa
---
Mandarina sets a world first by proudly featuring global skincare brand Tata Harper, renowned for award-winning natural and non-toxic products. Be transported faraway both physically and mentally with spa treatments and alternative therapies inspired by the natural world and absorb yourself in a world of ancient healing practices, drawing on the power of the natural surroundings.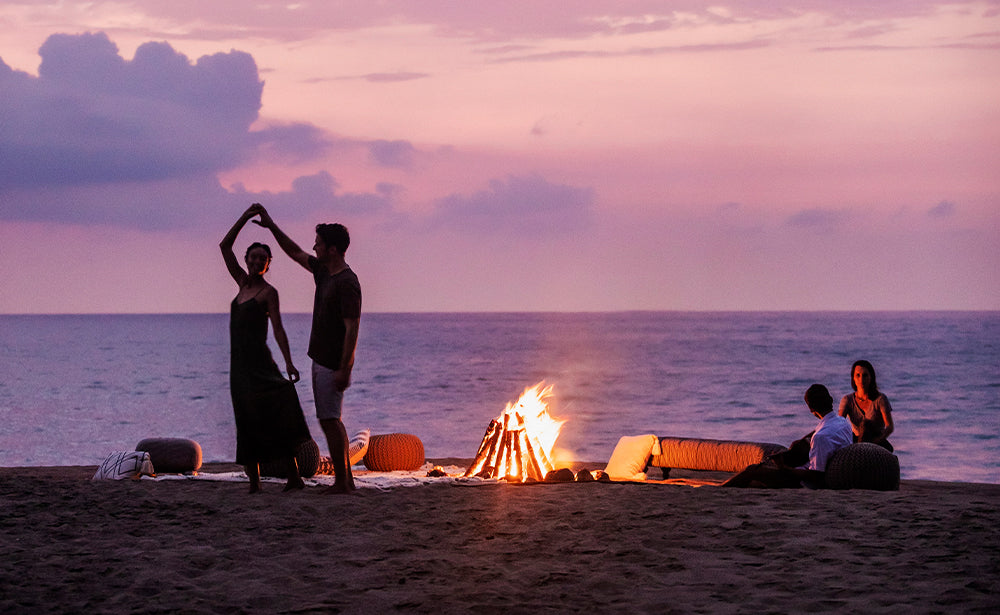 VIP
The most seamless way to begin your Mandarina journey is by a private jet. Upon arrival, allow Tropicsurf to organise a luxury yacht and senior surf guide to help you find and ride the wave of your life along the Riviera Nayarit coastline. In terms of experts, we have a great network of videographers, nutritionists, experience makers, breathing coaches and more that are available upon request. To top it off, Tropicsurf can offer exclusive deals on the resort's crown jewel, Villa One, which soars two stories with panoramic views of Nayarit's wild and alive jungle, the Pacific Ocean and beyond.
Previous
Next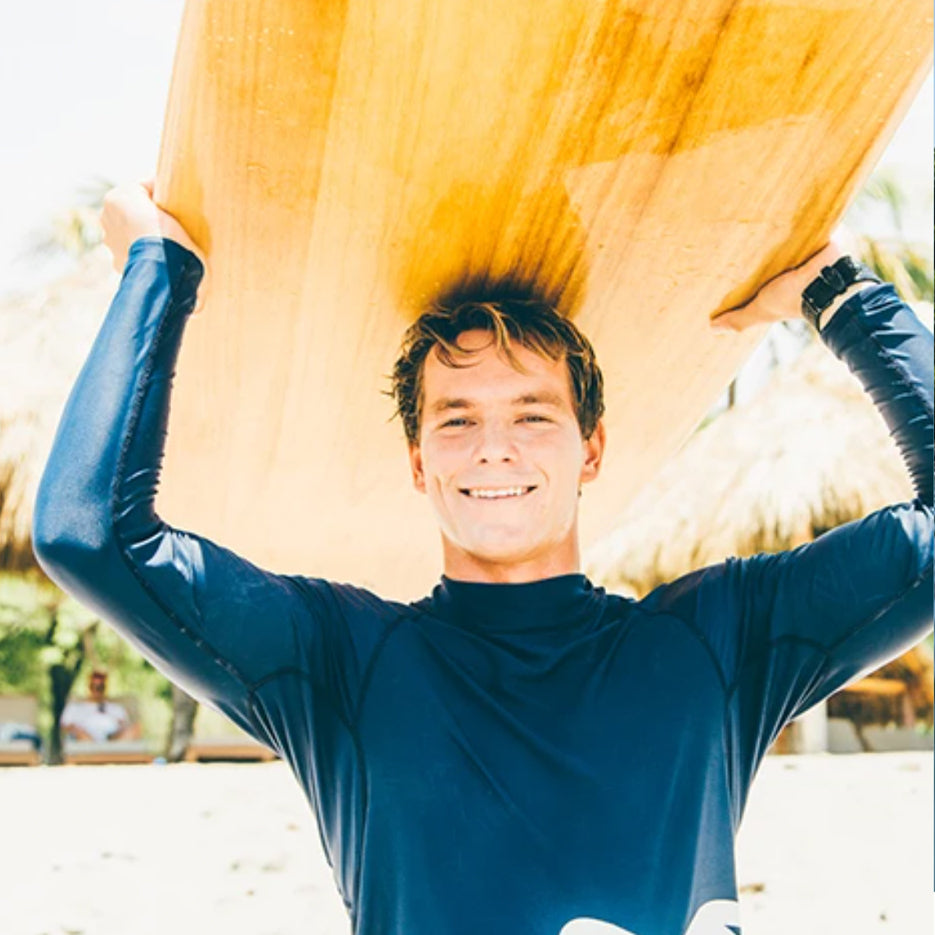 Tropicsurf
---
Tropicsurf's expert guide is positioned year-round at Mandarina. If you're a newcomer to surfing, flat water lagoon lessons can be taken within the calm waters found inside Mandarina's jetty where you'll learn surfing's fundamentals. Once your confidence builds, you're able to take a ride on a traditional fishing boat (Panga) to several beginner waves nearby. And for more experienced surfers, join Tropicsurf on a guided adventure exploring your way along the stunning coastline of Nayarit in search of your perfect wave.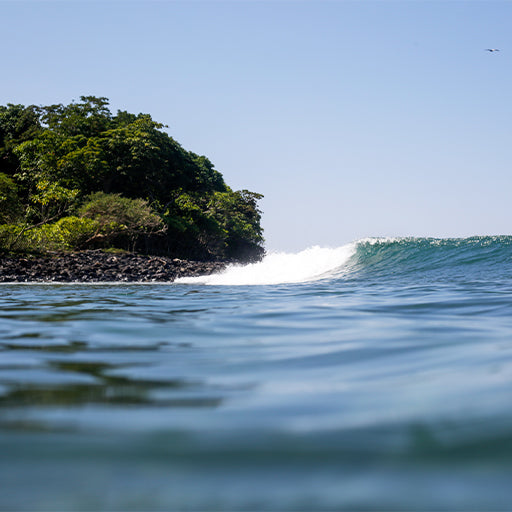 Seasons
---
One&Only Mandarina is set upon a rare undeveloped coastline along the Riviera Nayarit. This region is open to swell from a variety of swell directions, with the Northern Winter (November-March) being arguably the best time of year thanks to long period NW swells fetching from Hawaii. Summer is however a great time to visit this region as crowds are thinner, and South swells from seasonal hurricanes originating deep in the South West Pacific send swells that light up the area.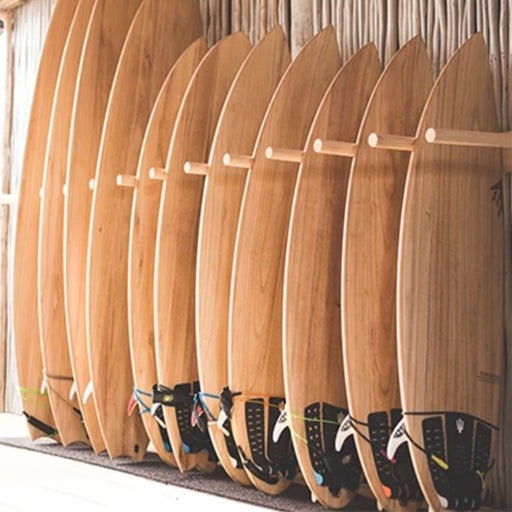 Quiver
---
Tropicsurf has partnered with Firewire Surfboards to offer cutting edge eco-friendly boards for guests. Avoid the troubles of airline travels & fees while wrestling your own board. Simply contact Tropicsurf in advance and reserve the board of your choice. At Mandarina we offer some performance shortboards for ripping the left point, a nice fish, novelty fun boards for smaller days at the beach breaks and a quiver of sleek longboards ideal for the point breaks in the region.
LOCATION
---
Carretera Federal Libre 200 Tepic-Puerto Vallarta, El Monteón, Municipio de Compostela, Nayarit, C.P. 63724, Mexico

We really appreciate your help with everything.

The resort was amazing and so beautiful and so accomodating to all of our wants and needs. It was such an incredible time we will never forget all thanks to you and the One&Only staff. The waves were awesome. I surfed everyday with Grant he improved my surfing so much but also just as a person he was so honest and professional and helpful. He was an unbelievable coach. Hopefully I can get back there as I'd request him to take me again. I can't imagine there being a better guide than him!

David, via email.