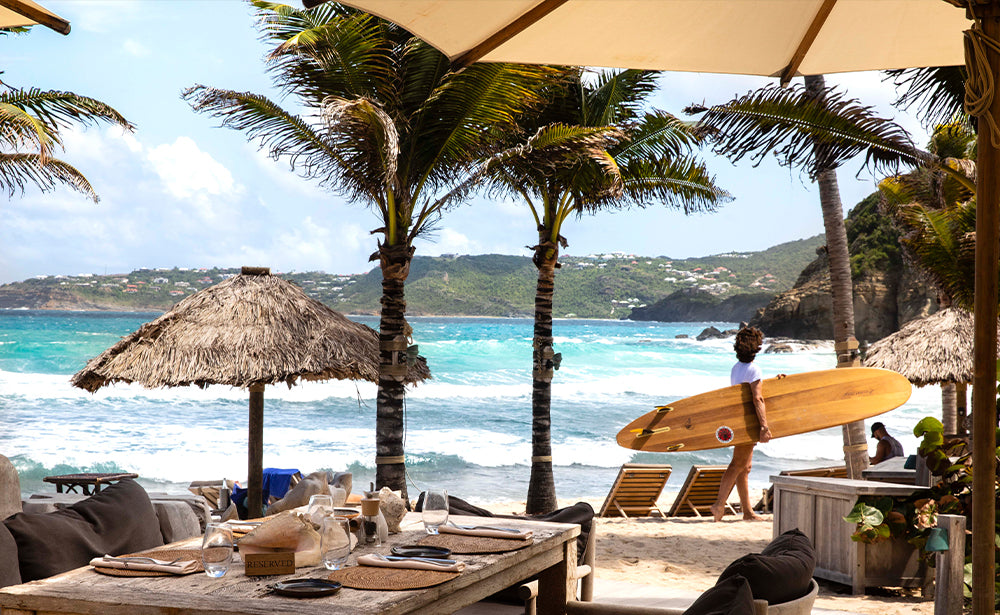 Make Your Manapany Surfing Easy
Set on the Anse Des Cayes of Saint Barthelemy (a.k.a. St Barts), Manapany Resort is a hidden gem in the Caribbean. Right on its doorstep, you'll find a peeling peak. It's conveniently just steps away from Manapany's beachside suites and in perfect view from the beachside restaurant and bar. A short drive from the resort accesses up to a dozen other surf breaks. St Barts is famous for its gorgeous beaches and scenery, bohemian charm and renowned 'art de vivre.'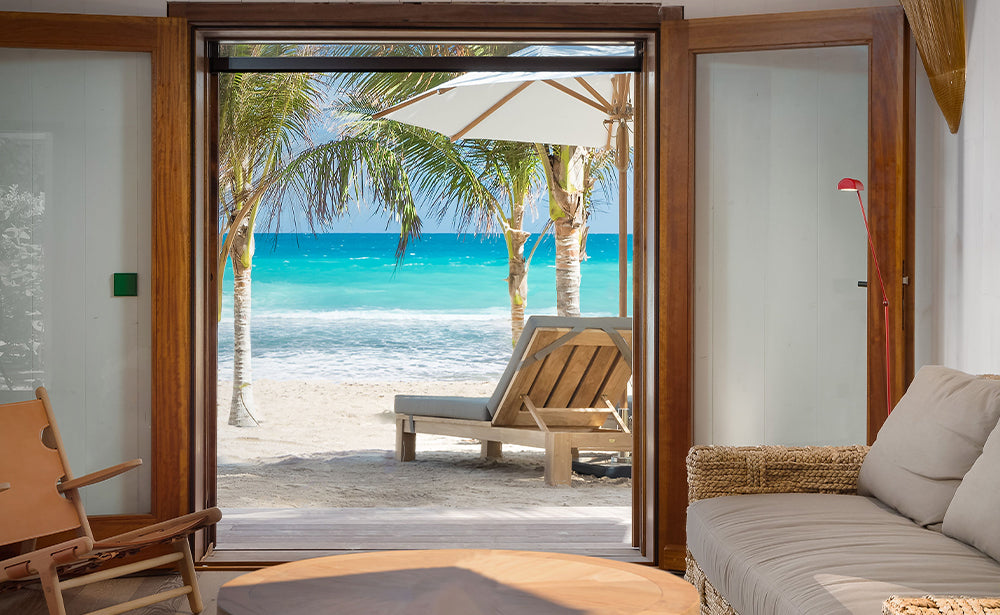 Villas Set in Sand
Feel the ocean breezes. Smell the scents of exotic flora. Bathe in turquoise waters. Each of Manapany's 43 rooms and suites have been carefully designed for you to enjoy nature and the uninhibited island lifestyle. Whether they are on the hillside or directly on the beach, each villa has a terrace and a view of the Caribbean Sea. The vibe is an elegant blend of contemporary French design, with imaginative furnishings crafted from local materials.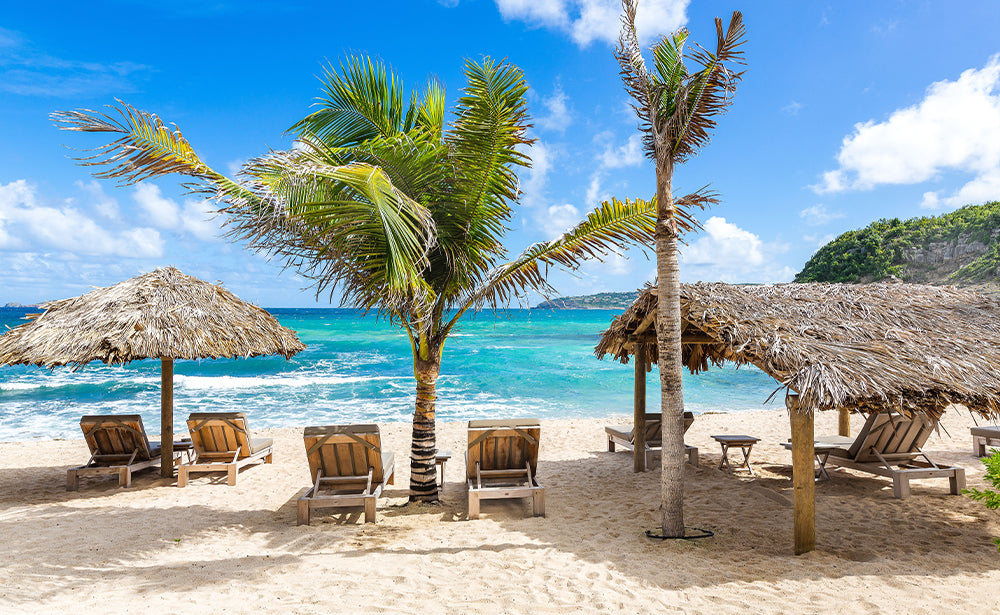 Environmentally Friendly
Named 'Eco-Resort of the Year' (2019 Hotel & Lodge Business & Meetings Awards), Manapany is operated with complete respect for its surrounding natural environment. Electricity is partially generated by solar. The resort produces its own water. Only electric cars are used to get around the 4.2- acre property. Hotel towels are made from natural-fibre bamboo. The hotel's own vegetable garden and orchard – with citrus, mango, passion fruit, banana and coconut trees – provides fresh, organic ingredients for the restaurant.
Previous
Next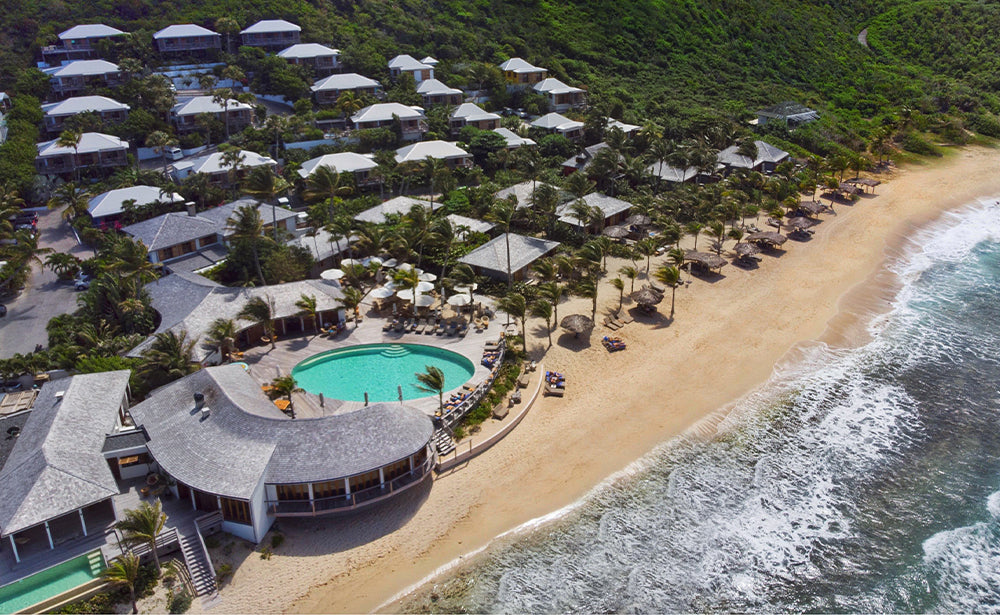 Manapany Resort
Serenely blending French flair, elegant design and the surrounding natural scenery, Manapany presents a chic, sophisticated atmosphere. The hotel's strong environmental focus will delight your senses and encourage a simple lifestyle that's a little different from many other resorts. Manapany stays true to the island's authenticity, capturing the natural beauty of the Caribbean while retaining the luxuries of five-star living in a manner that's both laid back and sustainable.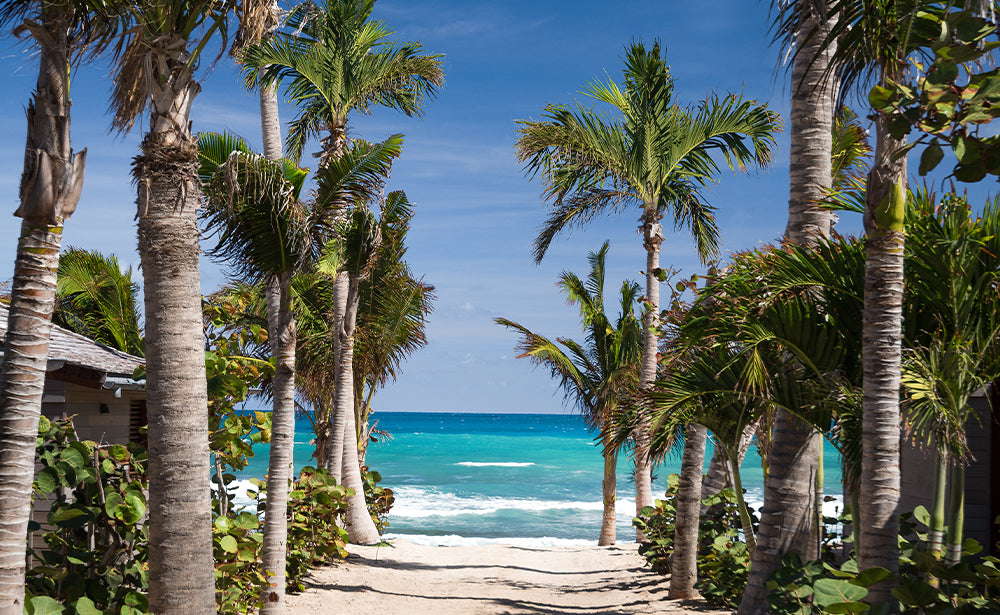 Rejuvinate in Paradise
Rejuvenation is a way of life at this eco-friendly five-star hotel. For example, your typical morning could start with a quick and convenient surf, paddling out just steps away from your beachside villa. Follow that with a free yoga or Pilates session on Manapany's sunny oceanfront deck and perhaps a stroll or stretch on the resort's white sand beach. After your morning exercise, the Manapany's Eggs Benedict (perhaps the island's best kept secret) is a mouth-watering way to enjoy an ocean-front breakfast at a relaxing pace. And your day has only begun….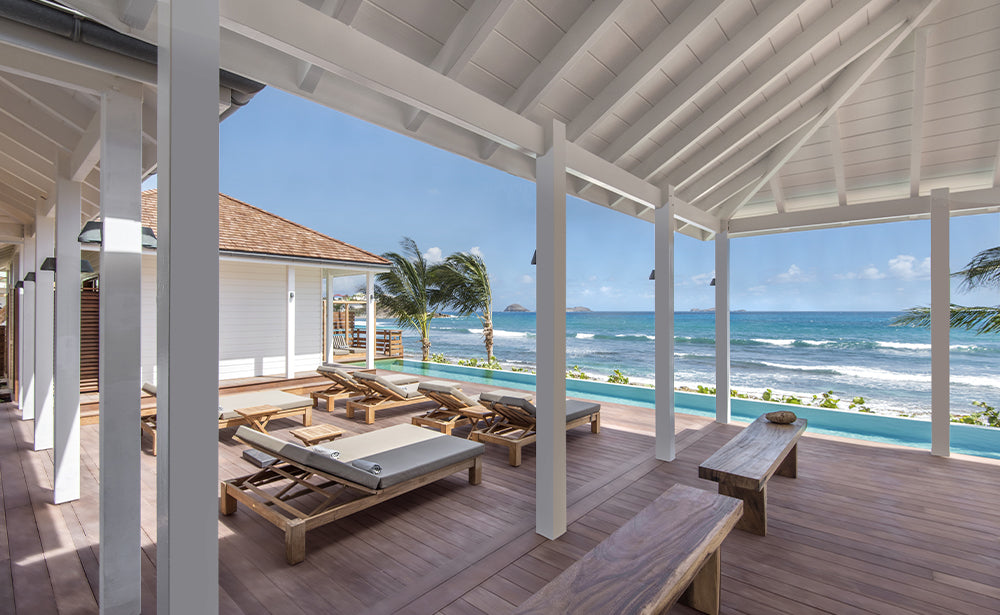 Manapany Spa & Fitness
Surrender to bliss in one of the private treatment rooms in a temple devoted to relaxation. Where natural light washes over raw materials and soft fabrics you may choose from a range of pampered beauty, hair, facial and massage treatments. In keeping with the hotel's environmentally responsible spirit, the spa offers a collection of bio-aesthetic treatments using skin care products using natural ingredients and medicinal plants. Nearby the resort's fitness centre is your chance to exercise and add vitality into your holidays by taking advantage of the Technogym equipment.
Previous
Next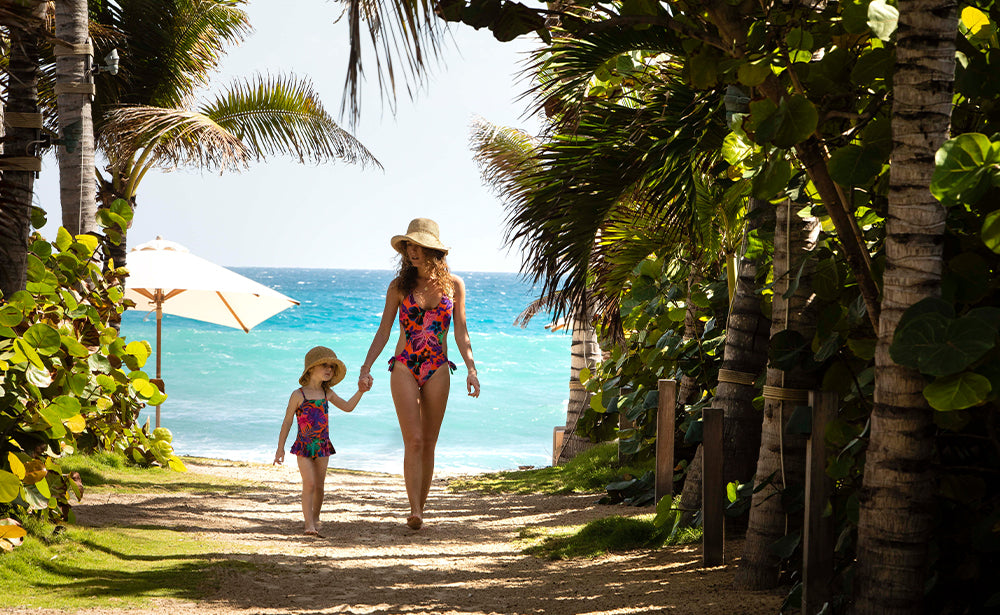 Families at Manapany
Allow the kids to discover the thrills of surfing for the first time on the safe soft-rolling left directly in front of the resort. Enjoy a cocktail to stunning Caribbean views while the groms splash around in the Manapany's beachside pool. Or allow the little ones to escape the sun in the resort's dedicated kids room featuring video games, ping pong, soccer tables and more. Manapany offers a tropical escape for the whole family to enjoy.
Previous
Next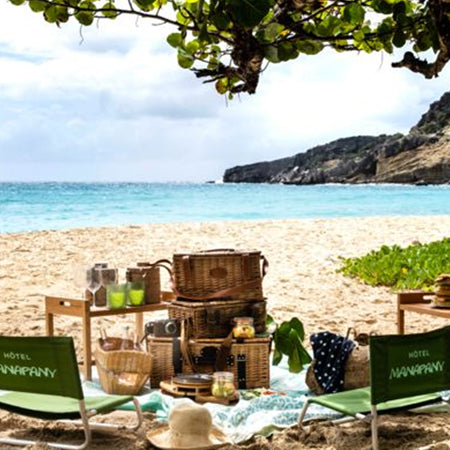 Experiences
---
St Barts is renowned for its breathtaking beaches and natural beauty as much as it is for its boutiques, beach clubs, fine-dining and nightlife. Head for a wildlife excursion to observe turtles in their natural habitat. Explore the islands sailing onboard a majestic catamaran. Or tour the island's sixteen beaches with a gourmet picnic hamper. Visit mysterious shipwrecks in the heart of the Caribbean Sea. For artistic and cultural revelations, St. Barts' offers numerous museums, art galleries, studios, and creative workshops. St Barts appeals to everyone because of the endless array of action.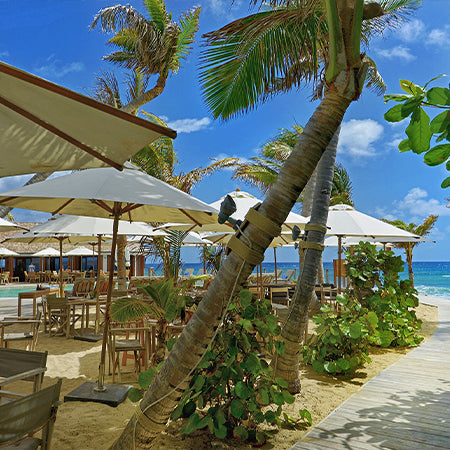 Dining
---
Restaurants and fine dining options abound. The island's culinary delights lure lovers of St Barts back again and again. And Manapany itself is no exception as its restaurant is a drawcard for its foodie sophistication and Caribbean simplicity. Hotel Manapany's indoor/outdoor seating is right on the water's edge with views of the surf break. Chilling out over a tasty breakfast in the gentle morning sun truly captures the essence of Manapany. Or try the fresh local seafood combined with the hotel's homegrown ingredients which makes for rich and complex flavours to enjoy in the romantic setting. Bon Appetit.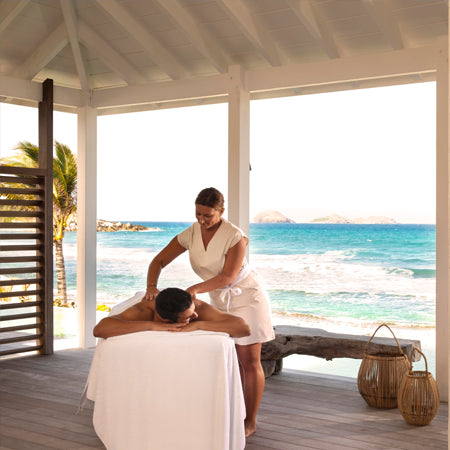 Spa
---
Surrender to bliss in one of Manapany's private treatment rooms in a temple devoted to relaxation, where natural light washes over raw materials and soft fabrics and soothing and serenity await. Manapany offers a range of experiences to fit your mood including facial and body treatments, targeted massages and a full range of beauty, hair and nail treatments. In keeping with the hotel's environmental ethos, the Manapany Spa offers a collection of bio-aesthetic treatments incorporating all-natural products and medicinal plants.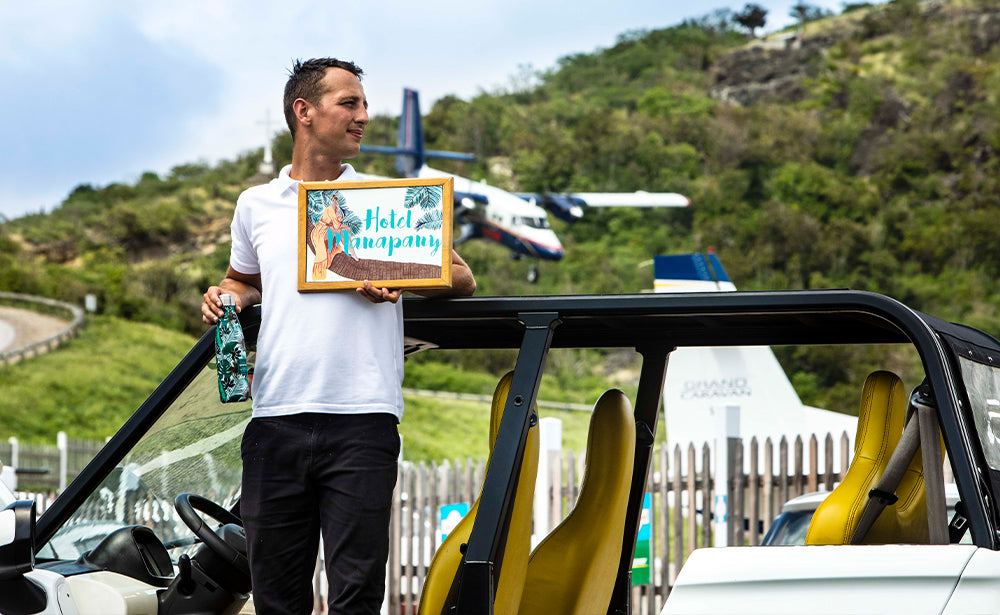 VIP
Allow Tropicsurf to tailor you an exclusive, private package, starting with your arrival onto the island by privately chartered plane. Your private surf guide can transfer you to the breaks aboard a luxury yacht, capturing each day's most ideal windows as well as providing a high-level of coaching (utilizing our unique surfbetter.100 progression) in order to elevate your progress. Options exist to add a videographer, bodywork professional, movement expert or wellness consultant.
Previous
Next
Tropicsurf
---
An expert Tropicsurf guide is based right on the property at Manapany to set you up with the right board, guide you to the best waves, help you improve under our surfbetter.100 skill progression and maximise your time and opportunities. The island is only small but has many complexities. With good guiding you can relax knowing you'll avoid the hazards and achieve a quality wave count. Enjoy the customer service Tropicsurf guides have become renowned for. We facilitate more time for you to relax and enjoy your holiday with your loved ones.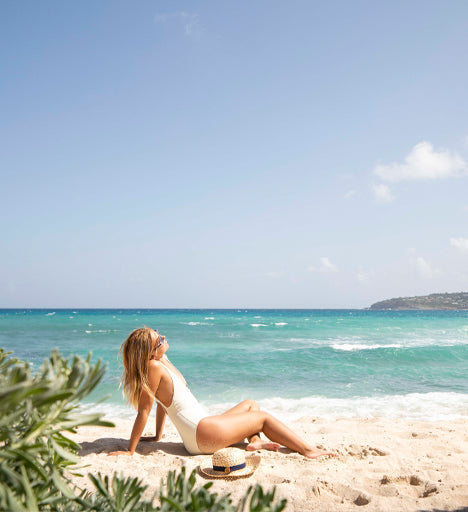 Seasons
---
St Barts' enviable climate is warm and tropical year round. It's boardshorts all year with water temperatures around 25-28°C (77-82°F). The best surf season is definitely October to April – with November to February offering the best chance of larger Winter groundswells. During Summer, waves are sporadic - there's often a small wave but flat spells are a certainty. It's also advisable to avoid hurricane season (June to October) due to the risk of impact or the high likelihood of rain. Overall, if you can visit between November and March/April this would give you the best chance of surf.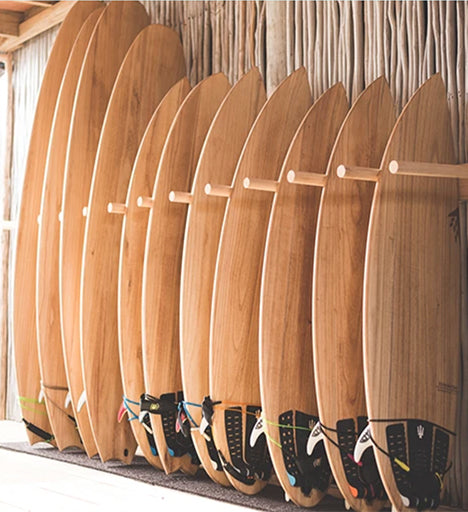 Quiver
---
Tropicsurf has partnered with Firewire surfboards to offer a complete quiver of cutting edge eco-friendly boards for guest use. Avoid the hassle of travelling with your board by contacting Tropicsurf in advance of your stay to reserve choice of board; shortboard, fish, hybrid, or longboard.
LOCATION
---
Anse des Cayes
97133 Saint Barthélemy - France
I really appreciate his dedication and teaching

Our stay at Manapany was really fantastic, a wonderful experience. The surf coaching with Julien was very good, and I really appreciated his dedication and teaching. Also a big thanks to Lisa for doing all the work in the background.

Marc, via email