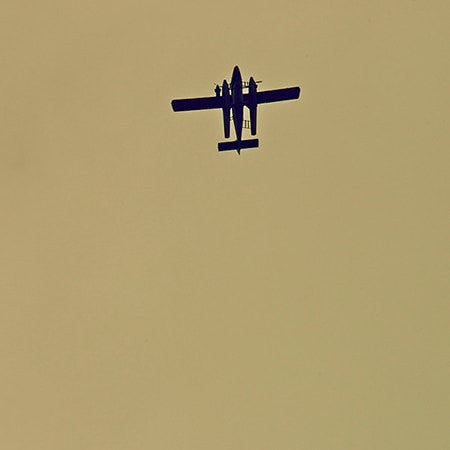 CHOICE
---
Tropicsurf guides combine the most accurate web forecasting tools with an intricate understanding of the country's best kept secrets. Then an initial assessment of your abilities and goals determines which breaks to set course for. Often we coordinate with local islands to arrange additional boats and water-support in the lineup.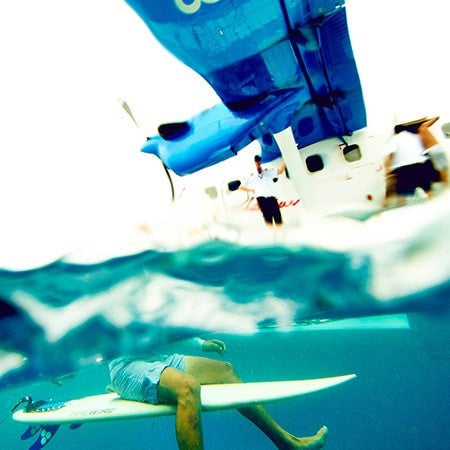 THE EXPERIENCE
---
Upon arrival, we circle the break at lower altitude for closer inspection. If the waves are good, we simply land and taxi to the edge of line up, where it's a short paddle to your own private surf break. Your plane anchors as closely as possible and waits for the entire duration of your session. Surf till you drop or paddle in for refreshments and fly to the next break to catch a dropping tide. Your choice of breaks will seem endless.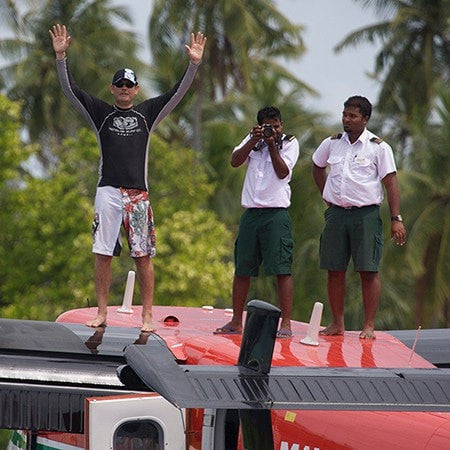 PERFECTION
---
To further increase your likelihood of perfect surf, consider planning a " window" during a resort stay and allow Tropicsurf to schedule the seaplane when internet forecasts predict quality surf. Fly in the day before a significant swell and this could be the best week of surfing you will ever experience.
TROPICSURF
---
Our team are experts at surf forecasting. Describe to us your fantasy surf break and if we predict suitable conditions, you could be parked on your surfing nirvana for the day and back at the resort for sunset margaritas … and with some serious bragging rights over the crew back home.
SEASONS
---
April to November are the best months for surf, though we can and do operate these trips year round. Please let us know what type of waves you are ideally seeking and we can advise on when we think might be your optimum time of year..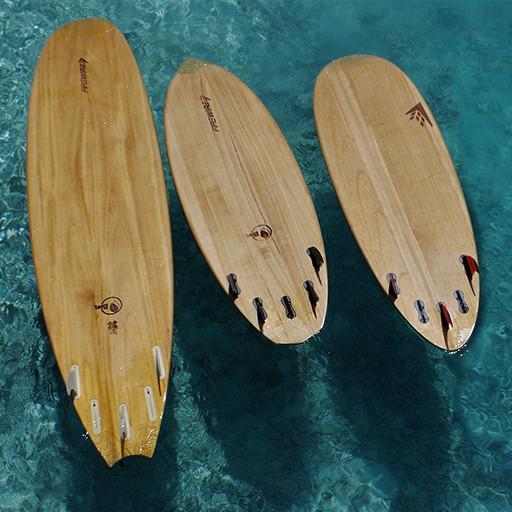 QUIVER
---
Avoid the hassle of travelling with your board by contacting Tropicsurf in advance of your stay to reserve choice of board; shortboard, fish, hybrid, or longboard. Stand Up Paddleboards are also available.