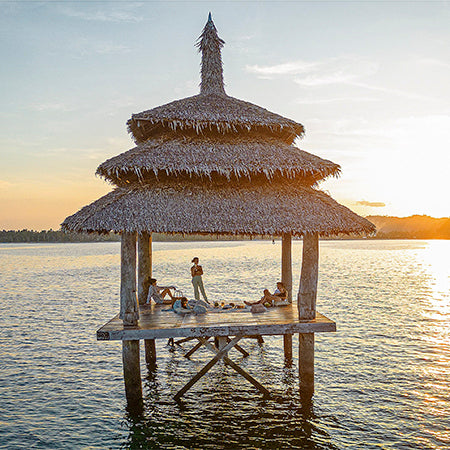 Experiences
---
Fabulous boats and a state-of-the-art amphibious craft are ready to take you anywhere within reach. Kayak through ancient mangroves. Explore underwater caves. Sail. Stand-up paddle. Snorkel. Dive. Kayak. Water-ski. Deep-sea fish. Take a boat ride to Daku for some snorkelling and surfing. Land on a picturesque beach to enjoy a picnic lunch. Continue to Guyam for a cocktail. Or perhaps even another drink under an umbrella on Pansukian, a tiny desert isle. At night, pick a film, find a cozy spot near (or in) the pool, and enjoy an outdoor movie on the gigantic screen strung between two coconut palms. Or ride the local open air Jeepneys. The possibilities are endless.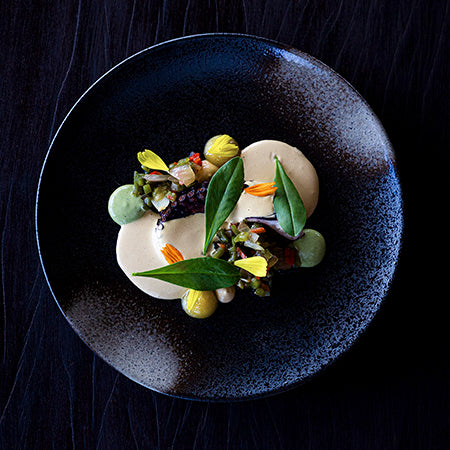 DINING
---
Instead of set menus, resident chef Père Massana loves to surprise by combining the freshest local fish, meats and farming produce in an eclectic mix of East and West, modern and traditional, with an artistry and ease true to the Nay Palad spirit. A core value is supporting Siargao's local working communities. Fresh catch of the day often takes centre stage to create surprising versions of national recipes, vegetables and herbs from nearby organic farms. Whether you are having a family style lunch bursting with Asian flavours, enjoying a playful picnic on the beach after a morning surf, or fine dining under the stars on a romantic evening, everything is made with love and attention to your personal desires.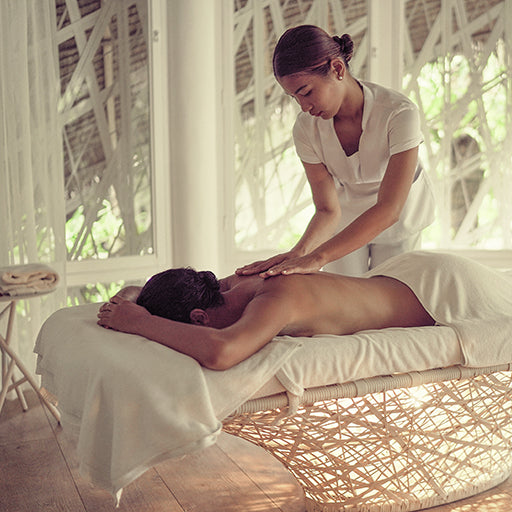 SPA
---
Adjust the pace of your story with long massages, holistic treatments, yoga, meditation or a workout in the gym which features state-of-the-art equipment. Four meters above ground level, among the trees and overlooking the sea, the dedicated yoga pavilion can be enjoyed alone or as part of the daily yoga sessions with an experienced instructor. In addition to a full range of world-class treatments, spa therapists specialize in Hilot, a Filipino massage tradition acclaimed for its healing abilities. But a truly unforgettable spa experience is also about the space, the ambience and the mood. And when you're sitting in the treetop nest sipping your post-treatment tea – you'll know exactly what we mean.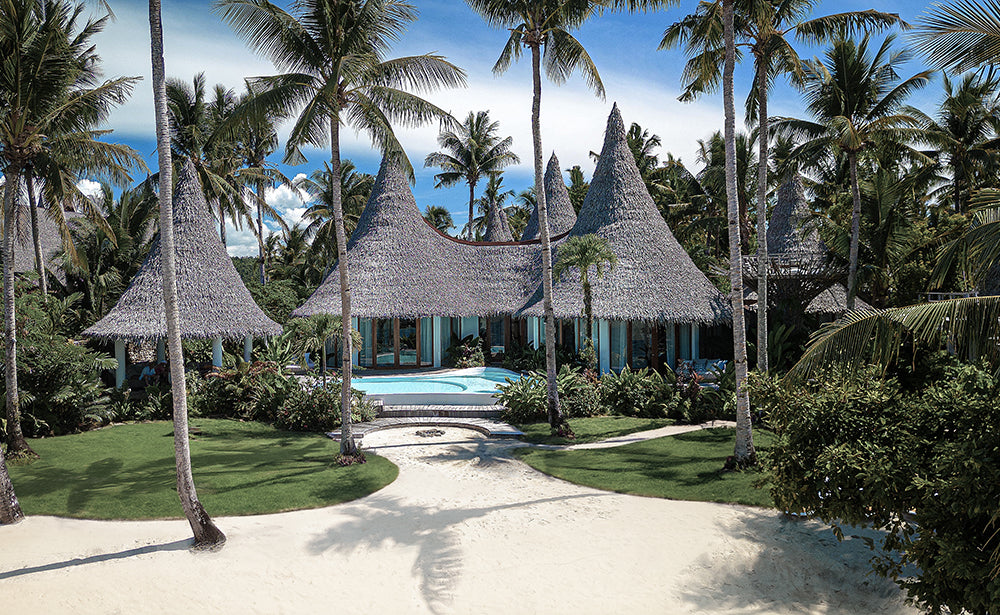 VIP
Nay Palad is superb for that milestone, celebration buy-out. The intimacy and bespoke approach of the petite resort perfectly lends itself to private groups, parties and once-in-a-lifetime memories. Other VIP suggestions may include:- private air charter transfers or a private helicopter arrival directly to the hideaway - your own private surf guide/progress coach for your entire trip - private videographer - a custom surfboard waiting for you on demand.
Previous
Next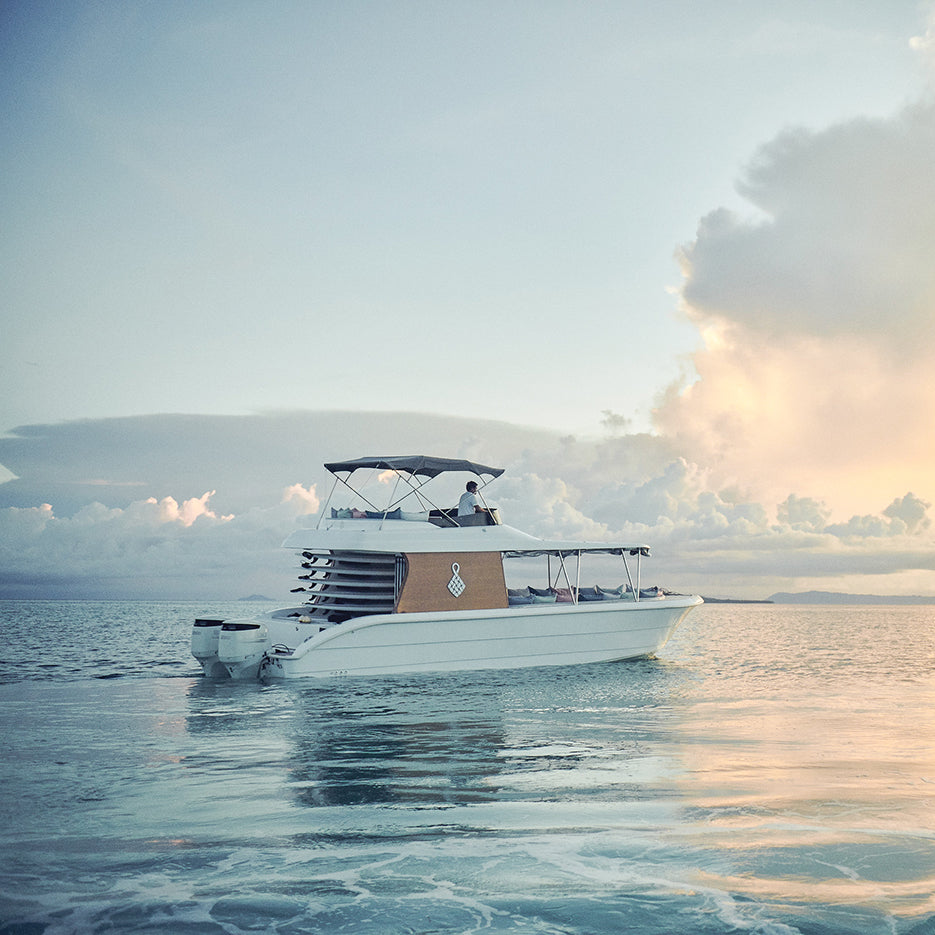 TROPICSURF
---
Tropicsurf provides guiding, water safety and a world-leading coaching program to help you progress your skill levels and increase your fun factor. If you've ever wanted to progress your surfing, the in-house Tropicsurf guide will be only too happy to help you under our ten-level Surfbetter system which also includes a digital coaching app. The expert local advice they can offer you is priceless. Your vacation will be personalized and memorable.
SEASONS
---
Late September until late April is the optimum time to surf Siargao Island. Within that period are some variables worth considering. Late September until early November is arguably the primo window with the best combination of good winds and medium, consistent swell size. Late November until mid December is statistically the highest likelihood for typhoons in the area. They rarely do hit Siargao which is a considerably further South. Typhoons positioned in the North can bring phenomenal surf – especially to the secret breaks south of Nay Palad. They can also bring rain. -Mid December to March is rainy season with stronger winds but also more swell. This is a good time for the Nay Palad surf zone which favors those North winds and larger swells. -April offers good winds and smaller to medium swells. -May to mid September has only tiny surf – suitable for beginners or longboarding only. August can be the windiest of those few months.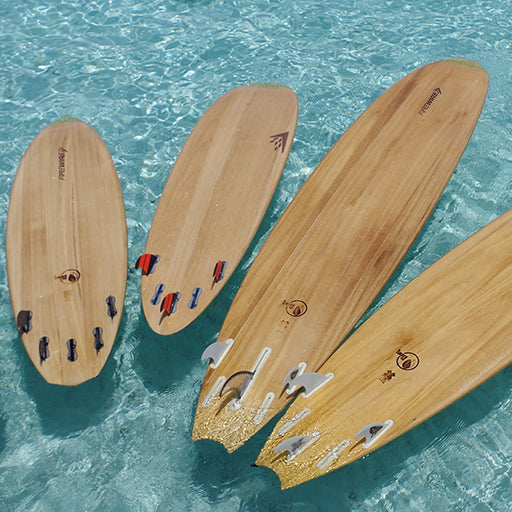 QUIVER
---
Tropicsurf has partnered with Firewire surfboards to offer a complete quiver of cutting edge eco-friendly boards for guest use. Avoid the hassle of travelling with your board by contacting Tropicsurf in advance of your stay to reserve choice of board; shortboard, fish, hybrid, or longboard.
LOCATION
---
Malinao, General Luna Siargao Island,
Surigao del Norte, 8419 Philippines