Ted's Excellent Adventure
The son of a famous AFL footballer and coach, growing up with the code in a Victorian country town, the life of Ted Grambeau could have taken such a different path. Instead it has taken him down thousands of paths, many of them so less-travelled as to be unheard of. The veteran photographer often lets his pictures do the talking, and yet when he resorts to words, they are not the bold claims of the adventurer who has seen it all. They are the gentle drops of wisdom that fall like mist in a threatened rainforest. So, ladies and gentlemen, we are going to let Ted speak for himself, in words and pictures.  
For over forty years I've been consumed by this thing they call 'photography', capturing moments in time. My life's journey has taken me to nearly 100 countries, exhausted over a dozen passports and enriched my live beyond my wildest dreams. 
Aligning my philosophy of life, surf adventure and exploration with like-minded companies saw relationships built with brands as the surf industry grew. Rip Curl's 'The Search', Billabong's 'The Odyssey' and Quiksilver's 'The Crossing' campaigns afforded me the opportunity to take my travels to the ends of the earth. These epic adventures all held the unspoken rule 'discretion of location' which to this day is paramount in my philosophy of surf exploration. 
Like a wave, life has a beginning, middle and end, a destined path in perpetual motion, so too is the journey of photography. The journey of learning, applying, mastering and sharing, but none of which will flow without a dream and vision fuelled by passion and integrity. Influenced by the masters Henri Cartier-Bresson and Sebastião Salgado early in my photographic journey, it's now a privilege to be an inspiration to the aspiring. 
- TG, website bio
The world is inherently a beautiful place; we just have to slow down and look in front of us. Take the time to soak up experiences in a non-technological way. So many of our current experiences have become virtual, or vicarious, as we live through someone else's experiences. We're all really complacent about this recent phenomenon, but thankfully through my photography, I'm quite often at the right end of the experience. 
Photography is more than my way of sharing experiences; it affords me a way of having a positive influence on issues I consider important. Recently, I started a personal photographic project called "Sea Level", which is abstract photos shot at absolute sea level. The images are beautiful, but the subjects are virtually invisible to the naked eye. Having spent a lifetime taking photos at sea level, it's impossible for me to notice changes in the height of the ocean, but nonetheless, climate change is real. Using my art and personal experience, I'm hoping to create a broader awareness around such a pressing social issue. 
 - TG, Lost & Found Magazine
---
RECENT BLOGS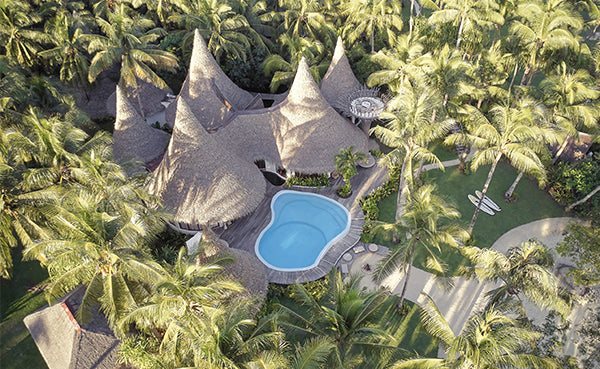 On the sandy doorsteps of Siargao Island, rests one of The Philippines' best kept secrets and newly reopened luxury resorts -
Nay Palad Hideaway
; Tropicsurf's latest resort partner. Aptly named, you'll discover this hideaway with just ten private villas nestled amongst proud palm trees and rich green mangrove forests. Only steps from your villa, the warm white sands lead to bright blue waters; and a short boat ride to secluded tropical waves.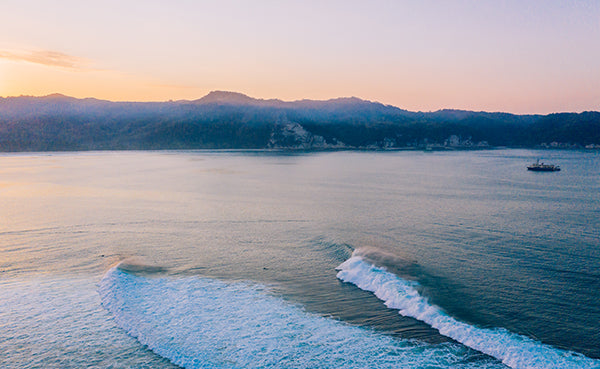 As the sun edges over the sheer escarpments rising from the sea, the shadows cast by those on the deck, saluting the sun, tell the story of the day that awaits. Anchored in the crystal turquoise waters off Sumba, the Kudanil Explorer, her crew, and the cohort of a dozen passengers are peaceful. They are immersed. Connected to the natural world.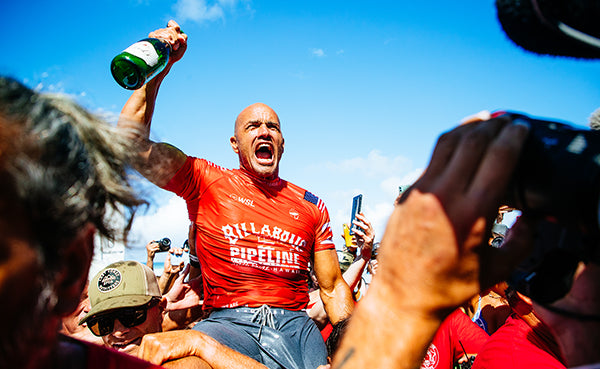 "
I hated lots of it. But I'll savour this
." This was the emotional confession from the G.O.A.T., Kelly Slater, after clinching his eighth Pipeline title at last week's WSL Billabong Pipe Masters. It was perhaps the most honest public statement ever made by a professional athlete and came off the back of what was arguably the greatest moment in pro surfing history. Just five days shy of his 50
th
birthday, Slater dominated youthful vertebra and notorious specialists with a masterclass display of brilliance. Read more about how to create your own ultimate tribute…..