The Elucidations of Woody Gooch
Still in his early twenties, Noosa-raised Woody Gooch might be termed an enfant terrible of the photographic world, except that there is nothing childlike about the incredible body of his work, and his persona, far from being frightening, is the dreamy presence of the skatey/surfer/adventurer that he is.
In just a few short years, Woody has travelled widely, lived in Tokyo and San Francisco, been exhibited from Zurich to Sydney, and lit up the commercial world with his stunning work for Dior, Aman, Corona and the like. Not since the late Richard Bailey has a photographer emerged from the Australian surfing milieu and created such a global buzz.
And you know what? None of this means a thing to Woody, who'd rather measure his achievements in the friendships he has made through following his dream. Friends with whom he'll take any opportunity to join on an adventure to some remote and abstract coast.
Innovative camera lens and filter company Gobe, for whom Woody is an ambassador, perhaps summed up his work best: "Refreshingly original across all facets of his photography, Woody separates himself from the field through his gift as a storyteller, and by tackling scenes that others leave unexposed. His photos inspire an undeniable urge to immerse yourself in nature, and instil within you vivid escapist fantasies."
Woody himself describes his approach to his work as simply the desire "to go outside and look for something in the something". He says: "I think I just find myself in the right place at the right time, when the elements turn either way. I have always been deeply intrigued by how spontaneously the weather can change from dark to light, windy or calm around the ocean or mountains, which is where I spend most of my time."
That something that he finds in the ocean is sometimes dark and mystical, at other times light and magical, expressing the vastness of the ocean through a droplet of water, the unending joy of surfing through the expression of a lone surfer, like close friend and frequent travel companion Harrison Roach. Says Woody: "He's like my big brother. We've been working alongside each other for 10 years now. When I was 14 he used to pick me up from my parents' house in Peregian most days to shoot somewhere along the coast, which turned into travelling the world and working together."
Whatever it is that makes Woody Gooch's photography so compelling and yet so mystifying, this portfolio of his work seemed to us at Tropicsurf to offer an appropriate visual answer to the question of the moment – why do we surf?
---
RECENT BLOGS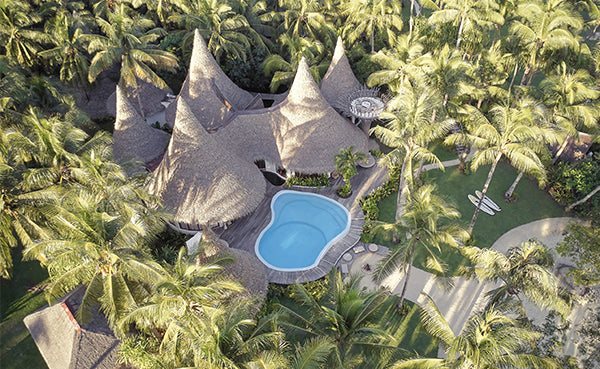 On the sandy doorsteps of Siargao Island, rests one of The Philippines' best kept secrets and newly reopened luxury resorts -
Nay Palad Hideaway
; Tropicsurf's latest resort partner. Aptly named, you'll discover this hideaway with just ten private villas nestled amongst proud palm trees and rich green mangrove forests. Only steps from your villa, the warm white sands lead to bright blue waters; and a short boat ride to secluded tropical waves.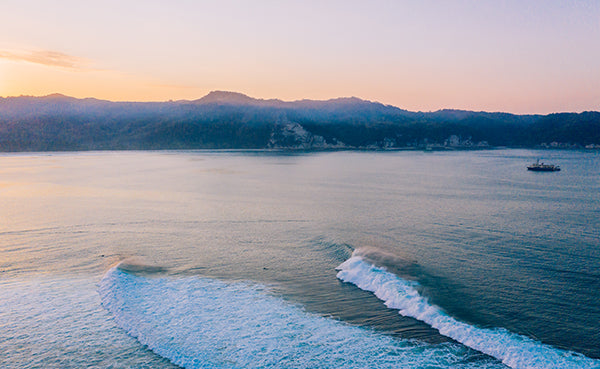 As the sun edges over the sheer escarpments rising from the sea, the shadows cast by those on the deck, saluting the sun, tell the story of the day that awaits. Anchored in the crystal turquoise waters off Sumba, the Kudanil Explorer, her crew, and the cohort of a dozen passengers are peaceful. They are immersed. Connected to the natural world.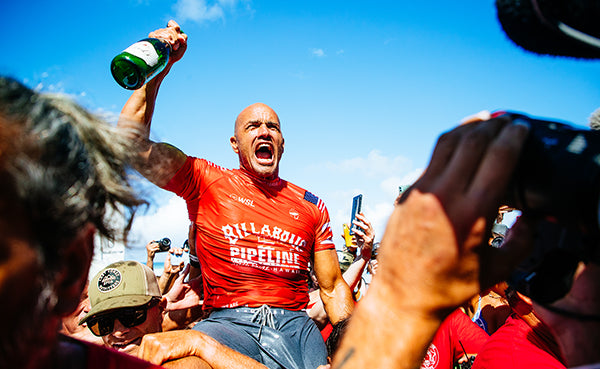 "
I hated lots of it. But I'll savour this
." This was the emotional confession from the G.O.A.T., Kelly Slater, after clinching his eighth Pipeline title at last week's WSL Billabong Pipe Masters. It was perhaps the most honest public statement ever made by a professional athlete and came off the back of what was arguably the greatest moment in pro surfing history. Just five days shy of his 50
th
birthday, Slater dominated youthful vertebra and notorious specialists with a masterclass display of brilliance. Read more about how to create your own ultimate tribute…..