How to Throw Buckets with Josh Kerr
Look and learn. Every now and then we see a textbook turn like this that's pure perfection. So we sat down with its Aussie owner, Josh Kerr, to unpack this into smaller achievable parts. It's likely none of us will ever surf this well. But if we at least understand some of the principles, then we might just come a little bit closer.
Name: Layback Slash
Board: 5'6 Album single fin
Break: Sultans, Maldives
Objective: Destroy the lip
Section: This was a long lip-line close-out. It had some bend coming towards me. Turns will change according to different types of sections that you're pushing against. To do this one, you need a section that has some power pushing back at you. You need to know the wave is steepening up and not backing off, otherwise you'll catch a rail. This turn works well at the end of a wave because it's not ideal to lose all that speed and then try to recover and regain speed. This was applied to the end-section close-out and it was a bit of an unknown how the single fin would react.
Approach: Your angle and trajectory should be more lateral – definitely not vertical. Hold a gentle, even bottom turn – more parallel across the wave. Don't crank the bottom turn. Ease it.
Weight & Rail: Roll gradually off your toes onto your heels. Weight your back heel hard to bite the tail rail into the water. Drop your back hand to touch the water, which increases the amount of weight you can get back. The more the better. Be 100% committed to staying back. I never want to see somebody fall forward and over their board. It's better to fall back by committing fully to the turn. As soon as you lean forward you lose everything.
Look: I look back past my tail – right back behind the board. Looking helps me get all the weight anchored back which is where you want it. So keep your eyes back and don't look down the wave which will put your front shoulder down and cause you to dig your front rail. Where your eyes look is everything in surfing. This was not a full layback. This turn is all about that big crank off the back foot.
Push: Extend your back leg once your weight is on the tail rail. I push as hard as I can into the tail pad and then as soon as I feel like the fins might break free, I let my knees come up and level the turn back out. Fins tend to break free on steeper parts of a wave. But as waves go slopier, you have to drive out of the turn on rail.
Finesse: A layback carve is more a turn where you don't release the rail, whereas this is more of a slash with rail release halfway through. When your board starts to flatten, then rail release will kick in and then slide out. So as the nose goes past 6 o'clock and your board starts flattening, it's best if you can get yourself more centred over the board at this point by rolling onto your toes.
When that board angle goes past 6 o'clock, it slows down so that your body momentum can catch up, and this is what enables you to level out and get back over the top of your board. It's all determined by what you see in the wave shape and what you feel as the wave pushes back at you. You need to be reactive and feel whether the wave is pushing back or backing off.
Josh Kerr has confirmed that he is returning to the scene of this epic turn, Sultans, to defend his title at the Four Seasons Championship Trophy event in the Maldives Aug 5-12 2019. Book your room & surf package today for a ton of surfing and rubbing shoulders with legends.  
---
RECENT BLOGS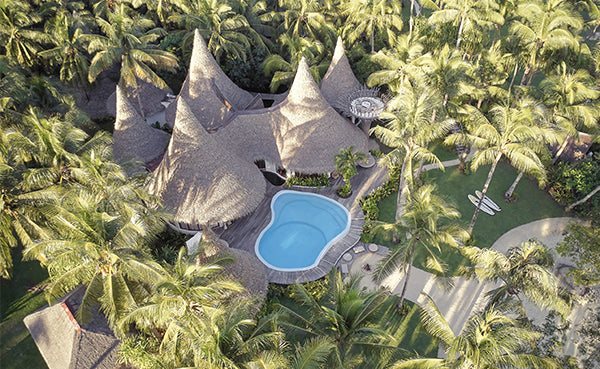 On the sandy doorsteps of Siargao Island, rests one of The Philippines' best kept secrets and newly reopened luxury resorts -
Nay Palad Hideaway
; Tropicsurf's latest resort partner. Aptly named, you'll discover this hideaway with just ten private villas nestled amongst proud palm trees and rich green mangrove forests. Only steps from your villa, the warm white sands lead to bright blue waters; and a short boat ride to secluded tropical waves.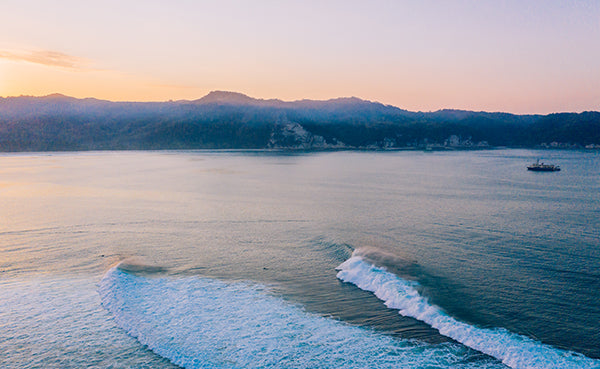 As the sun edges over the sheer escarpments rising from the sea, the shadows cast by those on the deck, saluting the sun, tell the story of the day that awaits. Anchored in the crystal turquoise waters off Sumba, the Kudanil Explorer, her crew, and the cohort of a dozen passengers are peaceful. They are immersed. Connected to the natural world.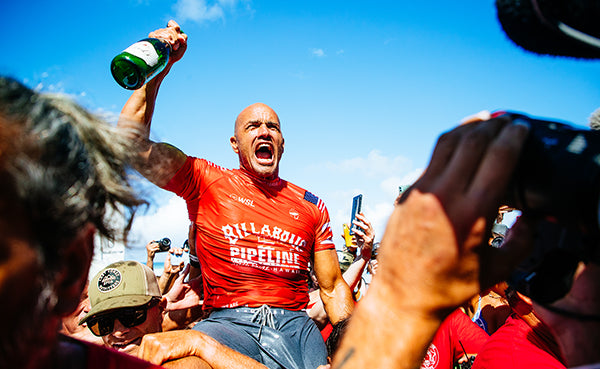 "
I hated lots of it. But I'll savour this
." This was the emotional confession from the G.O.A.T., Kelly Slater, after clinching his eighth Pipeline title at last week's WSL Billabong Pipe Masters. It was perhaps the most honest public statement ever made by a professional athlete and came off the back of what was arguably the greatest moment in pro surfing history. Just five days shy of his 50
th
birthday, Slater dominated youthful vertebra and notorious specialists with a masterclass display of brilliance. Read more about how to create your own ultimate tribute…..