Josh Kerr - Prepared to Defend, Ready to Repeat
Kerr showcasing his aerial repertoire on his way to victory in the 2018 Single Fin Division
In just a few weeks, some of the world's finest surfers will converge at the Four Seasons Resort Maldives at Kuda Huraa to challenge reigning champ Josh Kerr in this year's Four Seasons Maldives Surfing Champions Trophy event. New chapters will be written into the event's now rich annals as Joel Parkinson (AUS), Kai Lenny (HAW), Matt Wilkinson (AUS), Wiggolly Dantas (BRZ) and Maldivian wildcard, Mohamed Fayaz, contest for victory in 2019. Bringing a promising mix of style, creativity and big wave prowess, the new announcements are set to seriously ramp up the competition at this epic one-of-a-kind event, which tests some of the world's hottest surfing names across three different surfing disciplines: single-fin, twin-fin, and triple-fin thruster.
The Four Seasons Maldives Surfing Champions Trophy runs 5 – 12 August 2019 and It's not too late to be part of it. Enquire about attending, which ensures you enjoy a maximum amount of surf time as well as 'backstage passes' to get amongst all the action. Or follow daily online. 
Event co-ordinator, Mark Winson of Tropicsurf comments, "We're extremely excited about the assemblage of surfers in this year's event. With such a diverse and talented field competing, you can be sure that there will be some amazing surfing taking place.  We're in for a real treat".
The event venue is Sultans, located just minutes from the Four Seasons Resort Maldives at Kuda Huraa, and famous for its long racing walls and barrelling end section, providing the perfect canvas for the world's elite to demonstrate their artistry.
INTRODUCING PARKINSON, LENNY, DANTAS, WILKINSON & FAYAZ:
JOEL PARKINSON (AUS):
'Parko' grew up surfing on Queensland's Gold Coast. At just 18 years old, Parko stunned the surfing world by winning his first World Tour event as a wildcard, which set the scene for a remarkable career.  During his nearly two-decade ride, he racked up 12 World Tour event wins and a host of major milestones including: four runner-up finishes on the World Tour (2002, 2004, 2009 & 2011); the ASP World Title in 2012; and a perfect heat at the Oakley Bali Pro in 2013, skilfully pairing two perfect 10 rides.  More than that, he's a fun, loveable guy, and one of the sport's most stylish and naturally gifted surfers, blending power with grace and finesse.
Parkinson shares: "Surfing at an event like the Four Seasons Maldives Surfing Champions Trophy is an opportunity I could not pass up on given my love for the Maldives and having fun. The Maldives is one of my favourite surf spots in the world and as a holiday destination it doesn't get more amazing for a surfer and his family. Now that my kids are older we are making this contest into a family project, and I am coming to win the Four Seasons Surfing Champions Trophy to show them Dad can still mix it with the best of them."
KAI LENNY (HAW):
Happiest on a wave – and true to his name, which means 'ocean' – Kai Lenny grew up on Maui's northern shore, riding all manner of boards: kiteboards, windsurfs, stand-up paddle boards and, of course, surfboards, riding his first wave at the age of four. Undeniably one of the world's greatest watermen, at 26 years old Kai is pushing the boundaries of big wave surfing, recently being awarded Men's Best Overall Performance and Men's XXL Biggest Wave at the World Surf League Big Wave Awards.  Lenny's talents, however, aren't confined to big wave surfing, with the young Hawaiian being an accomplished high performance surfer, who'll be looking to showcase his full repertoire on the speedy walls of Sultans.
WIGGOLLY DANTAS (BRZ):
A goofy footed, big wave lover from Ubatuba, Sao Paulo, Brazil, Dantas' surfing initiation happened at the tender age of three when his brother would repeatedly push him into their local breaks (their Mum owned a shop on the beach, so the sand and waves were their playground). It wasn't long before he was taking his brother's board when he wasn't using it… He first competed at the age of six and has been gunning to be the best surfer in the world ever since, joining the World Surfing League in 2015. Hugely respected in the sport, and known for his humble yet fiercely competitive nature, watch out for Wiggolly's powerful rail game, lightning fast reflexes and critical backhand attack.
MATT WILKINSON (AUS):
One of the world's most free-spirited surfers, Australian goofy footer, Wilko, finished in the top five of the Championship Tour in 2016 and 2017, transforming from offbeat party boy to title contender. Raised near Avoca Beach, New South Wales, he spent his formative years catching breaks on Copacabana Beach and traversing the coast with his dad in their van, participating in surfing contests. A savvy competitor from a young age, he joined the CT in 2010 and quickly established his position within the upper echelon of surfing, taking the surf world by storm with epic back-to-back victories at the start of the 2016 season (and the legendary bar tab that followed at Bells!). The life of the party on and off the waves, Wilko will bring a unique splash of creativity to this year's event.
Wilko comments: "I'm so excited to experience the luxury of Four Seasons Kuda Huraa while surfing an event with an emphasis on fun. It's rare to be able to enjoy such amazing waves without too much pressure, and to be able to bring some of the historic surfboard shapes back to life."
MOHAMED FAYAZ (MV)
Hailing from the Maldives' capital city Malé, Pelé (as locals affectionately know him) grew up surfing nearby Raalhugandu. Winning 'Rookie of the Tournament' in his very first contest – which took place in China, far from his familiar home surf – Pelé went on to compete in multiple WSL QS competitions held in the Maldives from 2001 to 2005, securing the national title in 2003.  A bad knee injury in 2007 temporarily sidelined this regular footer, who made a comeback in 2014 and spends his spare time working for a nationwide surf development program.  As a local surf guide, no one knows the home swells better than Pelé.
The Surfing Champions Trophy is hosted aboard the Four Seasons Explorer– the Maldives' ultimate surf vessel. Fans can get up close to the action with onboard VIP passes while the 'surf tour' experience continues with nightly cocktail events back at Kuda Huraa, which plays host to the contest's competitors, judges and Tropicsurf partners (the pros behind the Resort's surf operation).
---
RECENT BLOGS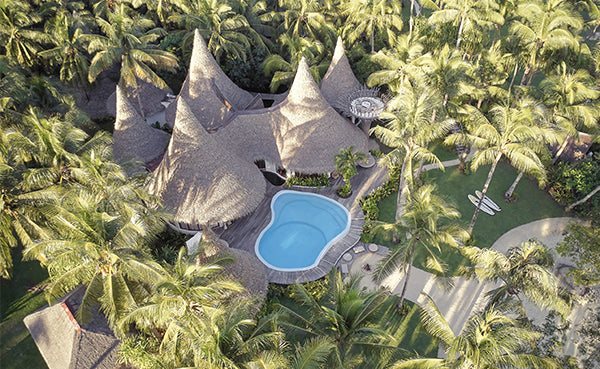 On the sandy doorsteps of Siargao Island, rests one of The Philippines' best kept secrets and newly reopened luxury resorts -
Nay Palad Hideaway
; Tropicsurf's latest resort partner. Aptly named, you'll discover this hideaway with just ten private villas nestled amongst proud palm trees and rich green mangrove forests. Only steps from your villa, the warm white sands lead to bright blue waters; and a short boat ride to secluded tropical waves.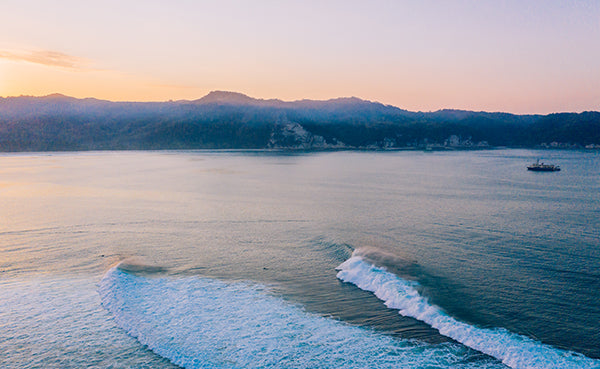 As the sun edges over the sheer escarpments rising from the sea, the shadows cast by those on the deck, saluting the sun, tell the story of the day that awaits. Anchored in the crystal turquoise waters off Sumba, the Kudanil Explorer, her crew, and the cohort of a dozen passengers are peaceful. They are immersed. Connected to the natural world.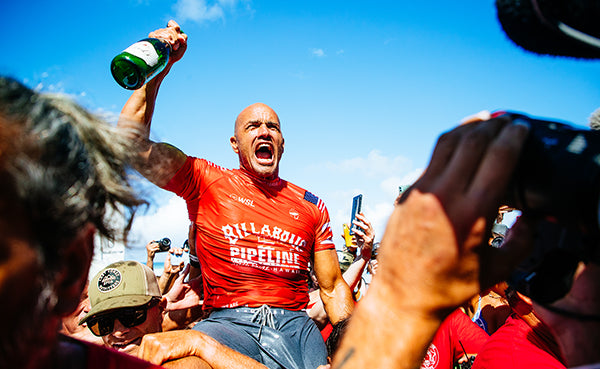 "
I hated lots of it. But I'll savour this
." This was the emotional confession from the G.O.A.T., Kelly Slater, after clinching his eighth Pipeline title at last week's WSL Billabong Pipe Masters. It was perhaps the most honest public statement ever made by a professional athlete and came off the back of what was arguably the greatest moment in pro surfing history. Just five days shy of his 50
th
birthday, Slater dominated youthful vertebra and notorious specialists with a masterclass display of brilliance. Read more about how to create your own ultimate tribute…..