Kudanil Explorer. Finding New Frontiers in Sumba
Words by Chris Grace. As the sun edges over the sheer escarpments rising from the sea, the shadows cast by those on the deck, saluting the sun, tell the story of the day that awaits. Anchored in the crystal turquoise waters off Sumba, the Kudanil Explorer, her crew, and the cohort of a dozen passengers are peaceful. They are immersed. Connected to the natural world.
While a couple of guests take a morning swim, others are chatting with the surf guide, reading the charts, planning the day ahead. Two die-hard surfers are eating breakfast, magnificently reminiscing with one of the young Indonesian crew about last night's surf on a small reef break that went well past sunset. A couple of the non-surfers are discussing a trip ashore to a local village to deliver books to a school. The Kudanil Explorer exists in the moment.
The quest for finding the perfect empty wave is a lifelong pursuit. A transcendental one – for which the journey itself is as much the destination. And often, the destination is an ephemeral moment, where what you find exists only for the moment that you are there. A wave never surfed before, never to be surfed again. A gift from nature. It is on this tradition that ship owner Thibaud has based the foundation of the Kudanil Explorer experience. On a journey steeped in equal parts adventure, stillness and luxury, you may find yourself at a small kink in the reef – breaking only on that tide, on that wind, on that day. A day spent in the solitude of just you and your fellow guests – catching a powerful line-up of head-high left-handers, breaking into a channel between islets – may be followed by a gentle morning steam through the lush, fecundate islands and atolls of the Indonesian archipelago. The Kudanil Explorer is equal parts journey and destination.
Established in 2018, the Kudanil Explorer has been designed for safety and luxury. On board the 50-meter-long vessel, you will find a jacuzzi, a spa, two restaurants and eight impeccable luxury berths. The beam is wide, so the journey is smooth. All the needs of up to 16 passengers are catered for by 21 crew. The vessel itself is both rugged and stylish, with a luxurious and contemporary interior encased in a serious and industrial exterior. As Ross Phillips described his experience aboard, "It's the ultimate waterborne crash-pad for serious thrill-seekers. It allows freedoms to roam and chase the best waves, wherever they may be."
Tropicsurf offer the ultimate ocean-based experience for those of you looking for timeout away from the assiduity of a land-based escape. The experience is also for those simply wanting to disconnect from life for a moment. A gathering of friends together enjoying the joyfulness of space, peace and time slowing down.
It's said that it would take approximately 50 years to spend one day on every island of the Indonesian archipelago. Aboard the Kudanil Express, this would be a life well-lived.
Private charter cruises depart Sumba and combine well with a short stay at Nihi Resort. Or, enquire now to book by the cabin to enjoy Tropicsurf's Secret Papua itinerary aboard the Kudanil in February 2024. Limited berths remain. 
---
RECENT BLOGS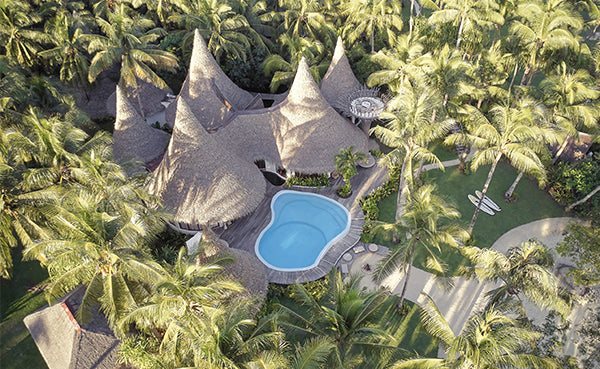 On the sandy doorsteps of Siargao Island, rests one of The Philippines' best kept secrets and newly reopened luxury resorts -
Nay Palad Hideaway
; Tropicsurf's latest resort partner. Aptly named, you'll discover this hideaway with just ten private villas nestled amongst proud palm trees and rich green mangrove forests. Only steps from your villa, the warm white sands lead to bright blue waters; and a short boat ride to secluded tropical waves.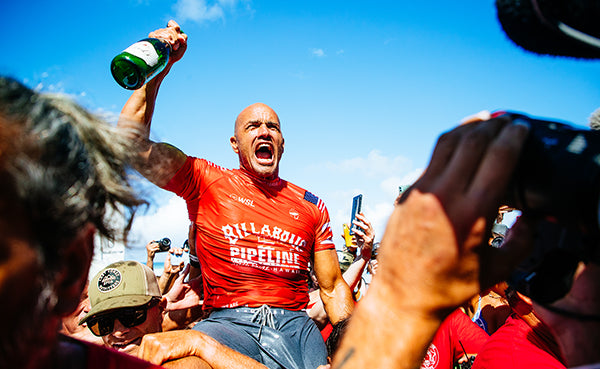 "
I hated lots of it. But I'll savour this
." This was the emotional confession from the G.O.A.T., Kelly Slater, after clinching his eighth Pipeline title at last week's WSL Billabong Pipe Masters. It was perhaps the most honest public statement ever made by a professional athlete and came off the back of what was arguably the greatest moment in pro surfing history. Just five days shy of his 50
th
birthday, Slater dominated youthful vertebra and notorious specialists with a masterclass display of brilliance. Read more about how to create your own ultimate tribute….. 
How good is John John Florence? After a recent rocky career path thanks to some undesirable knee surgery, Florence cemented his dominant run at the recent Michelob ULTRA Pure Gold Haleiwa Challenger with a perfect 10 in the Final. You can watch it here.