Local Jakungs and Expert Guiding at the Four Seasons Jimbaran Bay, Bali
TS GUIDE BLAKE MCKINNON
Tropicsurf has its own boat located on resort, affording access to eight waves, ranging from very challenging through to easy waves suited to beginners. These waves are all found within 10 minutes or less from the Four Seasons Jimbaran Bay.
If you're looking for cuisine options, I suggest you try the Crispy Duck from the Sundara Restaurant. The secret to the taste lies in the stock – the chef's words not mine. All I know is it tastes fantastic! And if you want to learn more about Balinese cuisine, Four Seasons offers Balinese Cooking classes, which is a great activity.
My recommendation for those who would like to explore a little is to book a driver for the short meander up to Uluwatu at the end of the Bukit Peninsula, perch on the cliff top and watch the sun go down with a cold beverage in hand.
ROSS (Director of TS) & DI PHILLIPS:
Our local guide Blake seems to have the place dialed. Uncrowded surf in Bali is unheard of but thanks to his local knowledge and our little authentic boat right on property, guests are regularly surfing uncrowded waves and nobody knows it's happening.
Slow down enough to appreciate a stroll around the authentic Balinese village garden atmosphere. Walking around instead of buggies is a highlight of the resort property.
Drop the big dollars for a day of heli-surfing. Pop over to G-Land in East Java and take your pick from thundering left-hand barrels or something lighter like a playful right just along the coast. 
---
RECENT BLOGS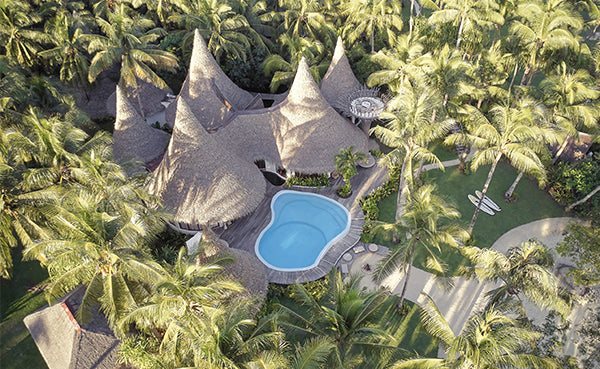 On the sandy doorsteps of Siargao Island, rests one of The Philippines' best kept secrets and newly reopened luxury resorts -
Nay Palad Hideaway
; Tropicsurf's latest resort partner. Aptly named, you'll discover this hideaway with just ten private villas nestled amongst proud palm trees and rich green mangrove forests. Only steps from your villa, the warm white sands lead to bright blue waters; and a short boat ride to secluded tropical waves.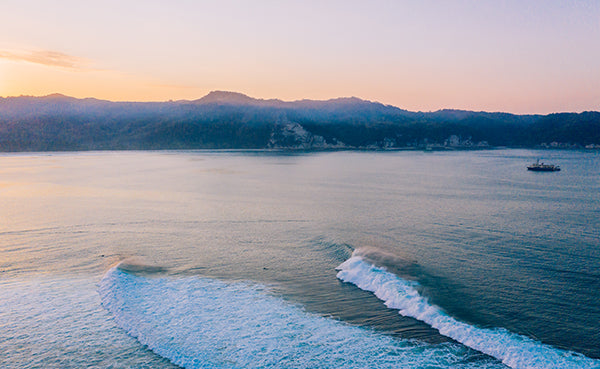 As the sun edges over the sheer escarpments rising from the sea, the shadows cast by those on the deck, saluting the sun, tell the story of the day that awaits. Anchored in the crystal turquoise waters off Sumba, the Kudanil Explorer, her crew, and the cohort of a dozen passengers are peaceful. They are immersed. Connected to the natural world.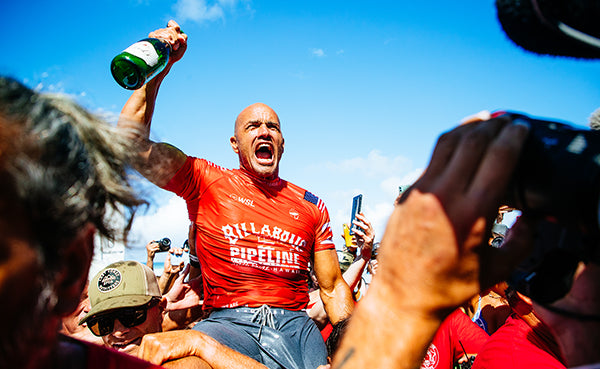 "
I hated lots of it. But I'll savour this
." This was the emotional confession from the G.O.A.T., Kelly Slater, after clinching his eighth Pipeline title at last week's WSL Billabong Pipe Masters. It was perhaps the most honest public statement ever made by a professional athlete and came off the back of what was arguably the greatest moment in pro surfing history. Just five days shy of his 50
th
birthday, Slater dominated youthful vertebra and notorious specialists with a masterclass display of brilliance. Read more about how to create your own ultimate tribute…..