A Morning at Six Senses Laamu, Maldives
Words by Drew Riley

Six Senses Laamu is, put simply, magical. I was lucky enough to visit this tropical paradise in August and I was absolutely blown away. It offers something that has become far too rare in today's world – an uncrowded surfer's haven. To avoid a novel, I will just run you through my first morning. 
I woke up at sunrise and biked down to Jetty C (yes, each person is assigned their own bike) to check the waves. From the jetty, you have a great view of the wave, 'Jetty C' (pictured below), and my favourite, 'Yin Yangs', which you can see perfectly with a pair of binoculars. I was not disappointed with what I saw – world-class waves firing off un-ridden.
Knowing I was in for a day filled of surfing, my mind went directly to food, and of course, coffee. Longitude made for the perfect pre-surf meal; fresh juices and fruit; freshly baked bread; eggs made to your preference; and most importantly, a double shot latte. Longitude was also the meeting place to plan the day of surfing ahead. Our amazing Tropicsurf Guides, Alex and Rachel, would be there every morning advising everyone of the day's conditions and what times would be best for our surf mission. On this day, Alex and Rachel said conditions would be best right after breakfast. Perfect.
Having fuelled up, I was ready to surf. The conditions called for Yin Yangs, which was completely fine with me. Yin Yangs, a short 10-minute boat ride away from the Six Senses Laamu, is one of the coolest breaks I have surfed. We pulled up to an empty line-up and saw three waves hit the inside reef perfectly, resulting in some of the best mind surfing I have ever done.
What followed was three hours of trading off tubes with my three new Tropicsurf friends. There is something incredibly special about surfing with only your mates. It takes out the competitiveness, and leaves only the purity that makes surfing so great. We were all just as stoked to see the other get a sick wave than if we were the one riding it ourself. This made for a lot of hooting and hollering.
Is there a better feeling than being surfed-out after sharing epic waves with friends? Let me answer that for you; yes, being surfed-out and having 42 flavours of complimentary ice-cream to choose from. The post-surf banter, and lets be honest, exaggerations about "the wave of my life" was almost as enjoyable as the surf session itself. 
And all of this before noon. Take me back.
---
RECENT BLOGS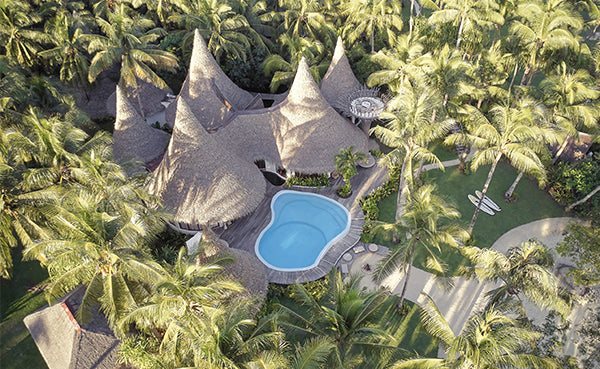 On the sandy doorsteps of Siargao Island, rests one of The Philippines' best kept secrets and newly reopened luxury resorts -
Nay Palad Hideaway
; Tropicsurf's latest resort partner. Aptly named, you'll discover this hideaway with just ten private villas nestled amongst proud palm trees and rich green mangrove forests. Only steps from your villa, the warm white sands lead to bright blue waters; and a short boat ride to secluded tropical waves.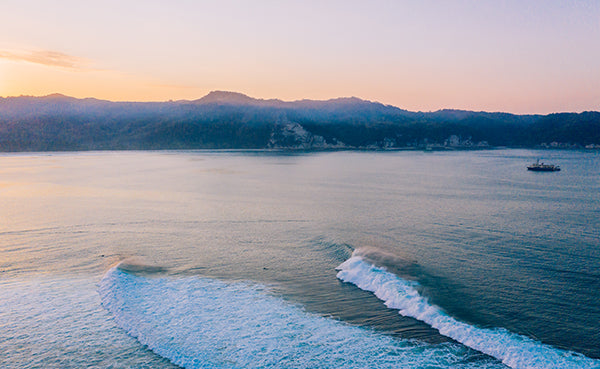 As the sun edges over the sheer escarpments rising from the sea, the shadows cast by those on the deck, saluting the sun, tell the story of the day that awaits. Anchored in the crystal turquoise waters off Sumba, the Kudanil Explorer, her crew, and the cohort of a dozen passengers are peaceful. They are immersed. Connected to the natural world.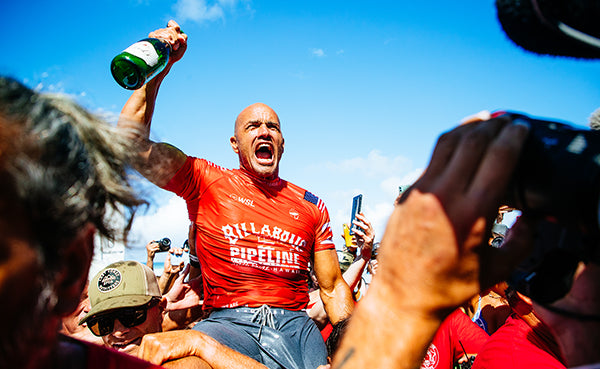 "
I hated lots of it. But I'll savour this
." This was the emotional confession from the G.O.A.T., Kelly Slater, after clinching his eighth Pipeline title at last week's WSL Billabong Pipe Masters. It was perhaps the most honest public statement ever made by a professional athlete and came off the back of what was arguably the greatest moment in pro surfing history. Just five days shy of his 50
th
birthday, Slater dominated youthful vertebra and notorious specialists with a masterclass display of brilliance. Read more about how to create your own ultimate tribute…..