Mel Takes on Six Senses Fiji
Words by Tropicsurf Luxury Travel Designer, Mel Smith
After a short boat ride, enjoying a ginger tea and taking in some of the Fijian scenery, you'll arrive at Six Senses Fiji, and immediately, it's a feeling of being welcomed home. 
Warm smiles and beautiful welcome songs greet you upon arrival as you make your way to the reception centre. Shortly thereafter you'll be introduced to your GEM (Guest Experience Manager) who will show you to your room and act as your personal concierge throughout your stay. Oh and the great part is your GEM is conveniently reachable via WhatsApp.
The Hideaway Pool Villa, our home away from home, was spacious and stylishly appointed and provided plenty of room for the two of us. This sense of space was complimented by an enormous outdoor expanse containing our own plunge pool, which is the perfect retreat when you're seeking some solitude from the shared areas within the resort.
If you're after an activity based stay, there is plenty to keep you engaged at Six Senses Fiji. Wood carving, outdoor cinema, painting, an outdoor gym, tennis and cooking classes allow you to stretch your legs and immerse yourself in some local culture. Daily meditation and yoga classes are offered as well as nature walks. 
If water based activities are more your style, be sure to try snorkeling on the resort reef, try your hand at sailing, kayak, jet ski or tube riding – the list goes on. To explore further afar, day trips to other islands can be organised (including Cloud 9 - a floating bar in the middle of the ocean), scuba diving and of course - surfing with Tropicsurf!  
Ryley was our guide for our surf excursion, and I have to say he was an absolute legend! For someone who hadn't surfed a reef break in years I was a little nervous, however, I found Ryley to be knowledgeable, encouraging and attentive to our every need, making our surfing experience in Fiji one to remember.
If you have a sweet tooth, then make sure you take advantage of the complimentary homemade ice cream available from 12 - 3pm daily. You have to try to the coconut and berry sorbet (dairy free) - YUMMM!  Right next door to the ice-cream store, there is a quaint grocery shop where you can purchase supplies to prepare simple meals in your Residence, or healthy snacks.
Six Senses brew their own kombucha in various flavours which populate the bar menu ingredients for "living" cocktail concoctions - these are divine! The chefs are VERY accommodating to all dietary requirements and the food is healthy and fresh. 
Each night, there are distinctive themes at the selected resort restaurants. Examples of this include Seafood Night, Fijian BBQ, Kava and Story Telling. Your GEM will explain the daily agenda and will happily make a reservation for you.   
We experienced the best sunset we've ever seen from the guest cocktail party, so be sure to take your camera with you everywhere you go!
We don't know how they do it, but the level of personalization from the Six Senses staff is exceptional. You're greeted by name when exploring the resort and the staff most definitely understands the philosophy of intuitive service.
Our overall experience was wonderful and although we weren't quite ready to say goodbye to Six Senses Fiji, we can't wait to go back in the near future. 
Vinaka!
---
RECENT BLOGS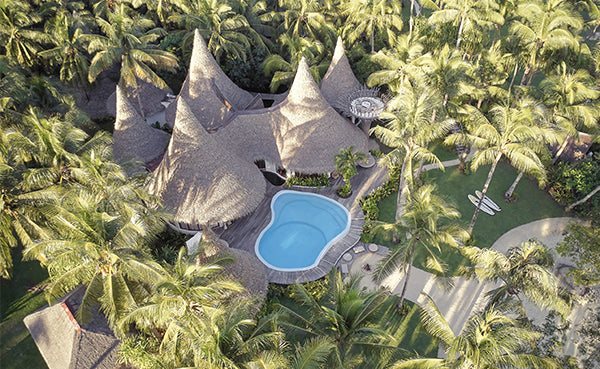 On the sandy doorsteps of Siargao Island, rests one of The Philippines' best kept secrets and newly reopened luxury resorts -
Nay Palad Hideaway
; Tropicsurf's latest resort partner. Aptly named, you'll discover this hideaway with just ten private villas nestled amongst proud palm trees and rich green mangrove forests. Only steps from your villa, the warm white sands lead to bright blue waters; and a short boat ride to secluded tropical waves.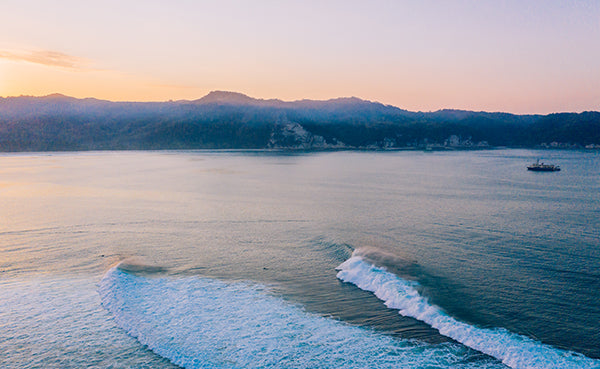 As the sun edges over the sheer escarpments rising from the sea, the shadows cast by those on the deck, saluting the sun, tell the story of the day that awaits. Anchored in the crystal turquoise waters off Sumba, the Kudanil Explorer, her crew, and the cohort of a dozen passengers are peaceful. They are immersed. Connected to the natural world.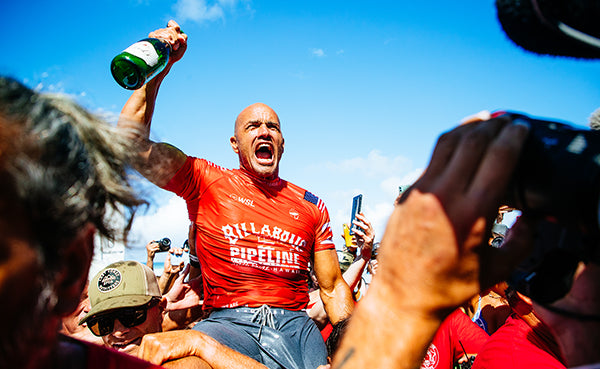 "
I hated lots of it. But I'll savour this
." This was the emotional confession from the G.O.A.T., Kelly Slater, after clinching his eighth Pipeline title at last week's WSL Billabong Pipe Masters. It was perhaps the most honest public statement ever made by a professional athlete and came off the back of what was arguably the greatest moment in pro surfing history. Just five days shy of his 50
th
birthday, Slater dominated youthful vertebra and notorious specialists with a masterclass display of brilliance. Read more about how to create your own ultimate tribute…..