Postcards from Mandarina
Mike & Katia atop the cliffside at One&Only Mandarina
I'm Mike, Tropicsurf's program manager stationed at our newest property, One&Only Mandarina. Perched amongst an unspoiled pocket of Nayarit's tropical coastline, Mandarina leaves you feeling as though you've entered another world, despite being located just a stones-throw from Punta Mita. I reside at Mandarina with my fiancé Katia who hails from Mexico and together, we're having the time of our lives as we explore this picturesque pocket of the world and everything it has to offer together.  Sharing my favourite discoveries and experiences with visiting guests is something I savour so with this in mind, compiling a virtual tour of sorts seemed like a natural progression.  I hope you enjoy uncovering some of my favourite elements from One&Only Mandarina.
The One&Only Mandarina is brand new, opening its doors to guests for the first time just 6 months ago. My role as Tropicsurf's program director involves being an expert in all matters surfing related and sharing my knowledge with visitors from around the world. Tracking weather patterns, swell charts and matching surf conditions to best suit your surfing skillset combine to achieve my overarching objective – that is, for you to ride the best wave of your life! Think of me as your personal surfing concierge, ready to bring your surfing dreams to reality!
My first impression of Mandarina was that of awe.  I found myself intrigued by the thoughtful design of the resort which consists of bold and stunning architecture, woven into the natural surroundings like nothing I've seen before.  Rather than overpowering the natural environs Mandarina is seamlessly woven into its stunning surrounds, leaving you feeling as though you're part of an orchestra conducted by nature itself.  Treehouses perched high above a cliff lined jungle canopy provide unobstructed ocean views without compromising privacy and seclusion and Mandarina's use of indigenous construction materials such as timber and volcanic rocks constructed by bespoke local craftsman deliver exquisite finishes. One&Only's respect for authenticity extends to beyond its architecture, with local culture subtlety and elegantly intertwined throughout daily rituals.  
Ocean Cliff Villa
Ocean Cliff treehouse
The Waves
At Mandarina, we're spoiled for choice when it comes to waves.  We're lucky enough to have a several waves right here on property, accessible with Tropicsurf's very own surf buggy. There's also a host of offerings within the surrounding coastline, stretching from Punta Mita to the south to some hidden treasures located to the north. 
Carao Left is located on resort property. On the right swell, a mellow rolling left point situated adjacent the Jetty Beach Club provides the perfect setting for a relaxed longboard session and it's a rarity to find another surfer here. This break looks as though it will really come to life when the summer hurricane swells arrive which is very soon, so watch this space closely.
Jetty beach Club - If you're an absolute beginner, you can start your surfing journey inside the confines of Mandarina's purpose-built resort harbour.  In this versatile setting, you'll learn the fundamentals of surfing in safety and comfort. As your confidence grows, you're able to relocate to the less protected area within the harbour to ride your first wave.  A favourite locale for parents wanting to experience the exhilaration of surfing together as a family. Or, for the parents less inclined to hit the water, enjoy lunch and a cocktail at the resort beach club while you cheer the little ones on.  
Learn to surf in the safety of Mandarina's purpose built Jetty or enjoy a cocktail at the Beach Club as you cheer the kids on!
Playa Canalan - For the guest who wants a quick surf at a secluded break, without having to leave the resort. Needing a swell around the waist high level to break, Canalan is best suited for levels 2 through 4 to hone their skills.  Once Canalan becomes above head high, it transforms into a very fast and hollow break, making it perfect for intermediate or advanced shortboarders. Rarely flat, Playa Canalan is a great option so easily accessible, however timing of the tides is important here so surfing with a guide is recommended.
Enjoying the spoils of the job at Playa Canalan
For more experienced surfers, there are a host of waves on offer within the surrounding region. We predominantly travel utilising 'pangas', local boats which will whisk you along the coastline of Nayarit in search of waves. With such untouched and stunning scenery around Mandarina, the boat ride is a special experience in itself.  Depending on conditions, we're able to track South toward the famed breaks of Punta Mita.  Here you'll find a wave to suit just about any ability, from the gentle walls of La Lancha to the punchier peaks of La Bahia. 
The type of scenery you'll find cruising the coast from the One&Only Mandarina
Late afternoons session trading waves at La Bahia
You'll find several of Tropicsurf's best kept secrets situated to the North of Mandarina, one of which happens to be my favourite wave.  It's perfect for intermediate to advanced surfers seeking a fast-paced left, situated in a secluded and charming bay. This point loves a South swell however I've been pleasantly surprised to discover that North swells find their way into this location, making it a great year-round proposition for Tropicsurfers.
Secret & Secluded, with rolling waves and a lush, tropical backdrop
Depending on where your surfing takes you, you'll likely experience wildlife encounters along the way.  You'll likely find a plethora of bird life, schools of dolphins and throughout migrating season (December through March) humpback whales frequent the region. And, aside from surfing excursions, I'd highly recommend taking a trip to the Mariates Islands, situated close by to Punta Mita.  Here you'll find a stunning hidden beach, accessible by swimming through a natural cave. 
After you're all surfed out, it's time to refuel, relax and experience what else the One&Only Mandarina has to offer.  There's three restaurants which offer a fusion of traditional Mexian cuisine featuring a modern twist.  Carao is my favourite – I just can't go past the world class setting and chef Enrique Olvera has created a menu which celebrates his passion for life through cuisine.
A bird's eye view of Carao restaurant – perched on the edge of wilderness
Mandarina offers an eclectic range of activities.  Whether you're after a family vacation packed with action or a secluded and romantic getaway, you can strike the right balance here.  
Guests often task me with recommending the best experiences on offer here at the One&Only Mandarina.  There's just too much to cram into one day, but here's some suggestions to get you started:
Rise at dawn and take an excursion to find the day's best waves
Indulge yourself with a delicious breakfast at Alma overlooking the ocean
After more adventure? Voyage to 'La Abuela'.

Learn about sacred species of plants and birds with an expert guide, leading to the ancient grandmother tree, 'La Abuela'.

 

Connect with nature under the shade of her near 500-year-old branches
Relax and enjoy a ceviche lunch at Jetty Beach Club while the young ones are entertained at 'Kids Only'
Slow the pace a little more at Mandarina's spa and experience ancient healing techniques and wellness classes
Sunset cocktails at Treetop bar then finishing off the day with dinner at Carao
'La Abuela', an ancient connection to nature at your fingertips
For the high rollers out there, look no further than the 45ft yacht Azimut Atlantis, available for daily excursions to experience all that this magnificent stretch of coast has to offer.  Or, if you're after a slice of Mexican tradition, wind your way through surrounding mountain ranges on a scenic journey through Jalisco to San Sebastian del Oeste or Tequila.  Here you'll find old town charm, warm and friendly locals, craft produce (traditionally made coffee and chocolate) as well as the world's best tequila.
Ready for harvest - fields of Blue Agave situated in and around the quaint town of Tequila
I can't wait for the opportunity to show you around my Mexican paradise.
Salud!
---
RECENT BLOGS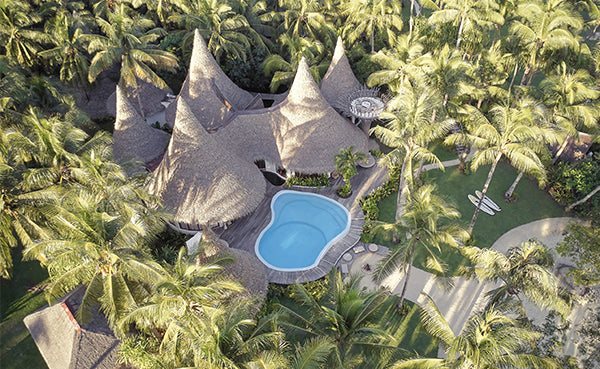 On the sandy doorsteps of Siargao Island, rests one of The Philippines' best kept secrets and newly reopened luxury resorts -
Nay Palad Hideaway
; Tropicsurf's latest resort partner. Aptly named, you'll discover this hideaway with just ten private villas nestled amongst proud palm trees and rich green mangrove forests. Only steps from your villa, the warm white sands lead to bright blue waters; and a short boat ride to secluded tropical waves.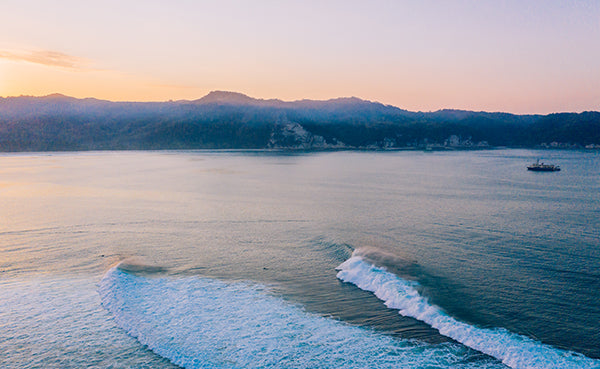 As the sun edges over the sheer escarpments rising from the sea, the shadows cast by those on the deck, saluting the sun, tell the story of the day that awaits. Anchored in the crystal turquoise waters off Sumba, the Kudanil Explorer, her crew, and the cohort of a dozen passengers are peaceful. They are immersed. Connected to the natural world.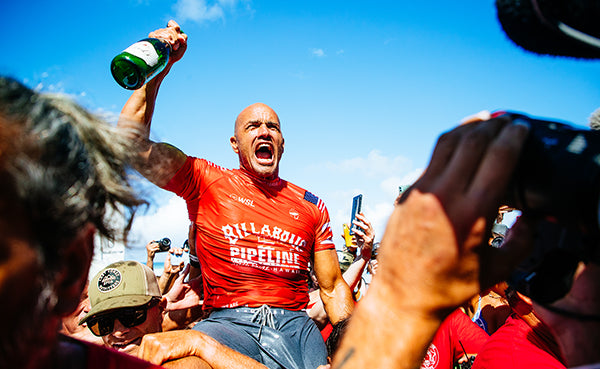 "
I hated lots of it. But I'll savour this
." This was the emotional confession from the G.O.A.T., Kelly Slater, after clinching his eighth Pipeline title at last week's WSL Billabong Pipe Masters. It was perhaps the most honest public statement ever made by a professional athlete and came off the back of what was arguably the greatest moment in pro surfing history. Just five days shy of his 50
th
birthday, Slater dominated youthful vertebra and notorious specialists with a masterclass display of brilliance. Read more about how to create your own ultimate tribute…..