Pura Vida - Asia's Costa Rica Adventure
Words by Tropicsurf Luxury Travel Designer, Asia Carpenter 
We landed in Liberia just after dark, and as soon as we stepped off the plane were greeted by the warm, humid air of Costa Rica. After a light day of travel from California, we climbed into our comfortable, air-conditioned (and Wifi equipped) evening transfer, and made our way to the stunning Four Seasons Costa Rica .
Our driver was friendly and knowledgeable, chattering on about the local culture, and how much he loved to call this place home. "It's a safe place," he said. "Somewhere I'm glad to raise my children, and am proud to call home."
The drive from Liberia takes approximately 40 minutes, and the entirety of the journey was pleasant and comfortable. As it was evening when we arrived, we were blind to the breathtaking scenery of the Papagayo Peninsula until morning. 
On our first morning, we woke up with the sun after a restful night's sleep, lulled by the sound of waves crashing just beneath our Cielo Rooms. Cielo, meaning sky - these rooms are located on the third or fourth floor, with stunning views of the Bay or Ocean.
We had a day full of fun outings planned - one thing's for sure, you will never find yourself at a loss for activities in Costa Rica.
We started the morning off right, with a grounding yoga class overlooking the bay, which combined Ti Chi, breathe work and traditional yoga postures for complete body and mind relaxation. The resort offers a variety of daily yoga classes, from beginner to advanced as well as core strengthening (not to mention the Oceanview spin classes, if you're seeking some serious cardio).
After yoga, we sipped fresh young coconut water and made our way to a surprise brunch location, which featured a beachfront location and beautiful ocean views. 

Brunch was served - hot coffee (the best ever, it's Costa Rica after all), along with fresh green juice and an assortment of healthy breakfast treats. 
We even found ourselves a few special guests - two humpback whales (a mother and baby) frolicking directly out front. 
After a beautiful breakfast, we toured the resort's infamous Arnold Palmer golf course. While I'm not an avid golfer myself, the views from the range were stunning enough for even me to appreciate. 
We continued the day with a trip to the Peninsula Explorer's Club, which is a one-stop-shop for all the outdoor activities you could imagine. We chose a water-biking tour through the Mangroves, scouting the waters for Nurse Sharks and exotic birds, and surrounded by the clapping of local Mangrove clams, echoing through the trees. 
The Peninsula Explorer's club is incredible, ran by local experts in their field. The club allows you to experience so much of Costa Rica, without even leaving the Peninsula! It's exclusive to guests staying within the Peninsula, and at Tropicsurf, we can book any activity for you ahead of time. 
We ended the evening with dinner at the resort's Bahia restaurant (the grilled avocado was to die for), followed by dessert and an evening Rum Infusion Class. 

The resort offers a rum and chocolate pairing, as well as the rum infusion class. Rum infusion features a range of local and popular rums, and the experience is guided by the resort's expert mixologist. She will assist you in pairing the perfect blend of spices such as vanilla, lavender, coffee, and cardamon. 

My favorite pairing was ginger and lavender-infused Santa Teresa Rum, which I had the resort bottle for me to share with my loved ones back home. 
We woke up early the next day and picked up a quick "grab and go" breakfast from Anejo. This is an excellent option if you have an early surf trip planned with our local Tropicsurf guide. 

My favorite breakfast option here is the "Pura Vida" Acai bowl, paired with a steaming hot coconut milk coffee. I took breakfast along with me, to enjoy on an early morning boat trip to Witches Rock. 

The journey to Witches takes approximately 40 minutes. However, I found that the time sped by quickly - distracted with beautiful scenery of the Santa Rosa National Park. We were joined by more Humpback whales, elegantly breaching above the emerald green water. 
I was fortunate enough to surf Witches Rock with our resident Tropicsurf guide, Malcolm. Although the waves were on the smaller side,  we paddled down the beach and scored a fun little peak all to ourselves. 
If you're taking part in an afternoon excursion, ask the resort to arrange a boxed lunch for you ahead of time. It's an excellent option to enjoy after surfing on your journey back to the resort! Our advanced excursions also include fresh pineapple, beer (for the adults - of course), water, and soft drinks. Beginner excursions include the same (excluding beer). 
After an amazing day in the sun, we had an afternoon at the spa scheduled (which, in my opinion, is the best possible combination). 

The spa is an experience in itself, with hot and cold plunge pools, steam room, and "DIY salt scrubs." In addition to massage, we added the Haman treatment, which is a luxurious Turkish steam, focussing on exfoliating, and detoxifying your skin. 
At Tropicsurf, we have access to the resort's secret spa menu. Ask for the Oceanic Ritual 90 minute treatment, which you won't find listed anywhere on the resort's offerings. This secret spa treatment combines sea salt and sand body scrub, with calming breathe exercises, sounds of the Ocean, and essential oil massage. 

We made a day out of our spa treatments, following it with a 10-minute steam, and the hot and cold plunge pools. 

The resort's classes are phenomenal, with an emphasis on authentic Costa Rican classics - from traditional Costa Rica coffee to fresh juice and smoothie making. 
Almost all of the fresh fruit and produce used at this resort is sourced locally - including three different types of passion fruit. 
We ended our stay by exploring one of the resort's private residences - Casa Del Mar, which offers both Sunrise and Sunset views. You can see the infamous "Money Head" rock - without even leaving your estate!
The resort has recently made their estate homes fully inclusive when you stay three or more nights - for the ultimate family getaway! Enjoy unlimited inclusions, such as world-class dining options, golfing, and spa treatments. 

Needless to say, I never wanted to leave. The pace is slow, and the quality of life is high. Everywhere you go here, you're greeted with such genuine warmth - the Four Seasons Costa Rica felt like coming home. 
Pura Vida!
Our Tropicsurf "Must-Do" List at the Four Seasons Costa Rica: 

- Surfing with Tropicsurf 
- Fresh Juice Class with local Costa Rican produce 
- Authentic Costa Rican Coffee Class 
- Morning Yoga (see concierge for the most recent schedule) 
- Rum Infusion Class - create your perfect blend, and ask the resort to bottle it for you to take home! 
- "Oceanic Ritual" Secret Spa Treatment
- Spa steam followed by the hot and cold plunge pools (two minutes in each, for three rounds)
---
RECENT BLOGS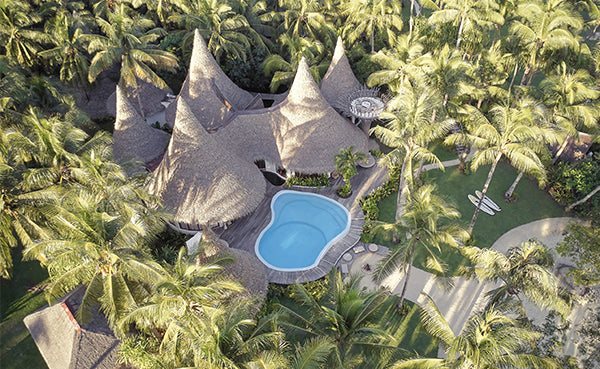 On the sandy doorsteps of Siargao Island, rests one of The Philippines' best kept secrets and newly reopened luxury resorts -
Nay Palad Hideaway
; Tropicsurf's latest resort partner. Aptly named, you'll discover this hideaway with just ten private villas nestled amongst proud palm trees and rich green mangrove forests. Only steps from your villa, the warm white sands lead to bright blue waters; and a short boat ride to secluded tropical waves.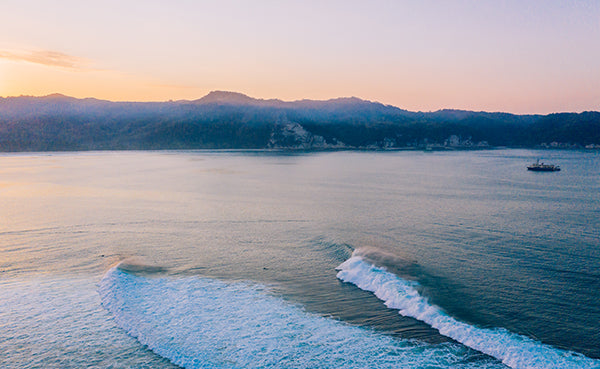 As the sun edges over the sheer escarpments rising from the sea, the shadows cast by those on the deck, saluting the sun, tell the story of the day that awaits. Anchored in the crystal turquoise waters off Sumba, the Kudanil Explorer, her crew, and the cohort of a dozen passengers are peaceful. They are immersed. Connected to the natural world.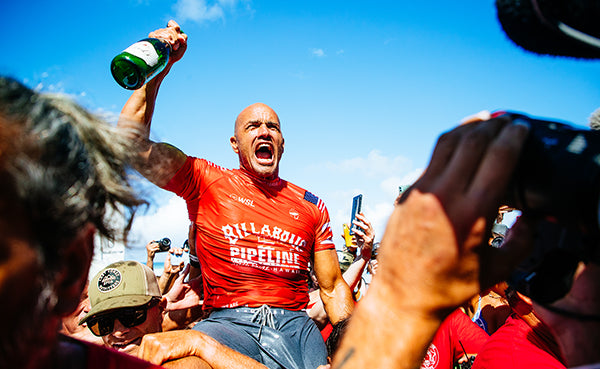 "
I hated lots of it. But I'll savour this
." This was the emotional confession from the G.O.A.T., Kelly Slater, after clinching his eighth Pipeline title at last week's WSL Billabong Pipe Masters. It was perhaps the most honest public statement ever made by a professional athlete and came off the back of what was arguably the greatest moment in pro surfing history. Just five days shy of his 50
th
birthday, Slater dominated youthful vertebra and notorious specialists with a masterclass display of brilliance. Read more about how to create your own ultimate tribute…..