Rediscover Gili's Magic
For two consecutive years, Gili Lankanfushi was ranked best resort in the world in Trip Advisor's review awards.  And for good reason, with rustic chic luxury and Gili's sense of romance captivating those who visit.
From the moment you're collected from the international airport (just 20 minutes away) and whisked away on your private speedboat, you'll instantly feel as though you're entering a different world.  Upon arrival at Gili, surrender your footwear and daily stresses. Immerse yourself in the island's mantra; "No shoes, No news", and allow yourself to reconnect with nature, experience togetherness with loved ones and soak in the beauty of this island paradise.
Gili have just completed an extensive and lovingly undertaken refurbishment and they're excited to welcome you to their isle, inspired by the wonder of Robinson Crusoe. Experience bespoke luxury amidst a backdrop of white powdery beaches and transparent lagoon waters.
Gili have unveiled new villa categories; three of which have infinity pools, refurbished interiors and furnishings using recycled timber, reinforcing Gili's award winning commitment to sustainable luxury.
All of the villas are over-water, and to say they're grand in stature is an understatement. Gili's Villa Suites span 266m2, Gili's Residence expands 374 m2 whilst the Familly Villa boasts 385m2 of space to explore.  You'll find edgeless pools surrounded by an extensive sun deck, catamaran hammocks, large open plan living spaces and a rooftop terrace with daybeds - great for stargazing.  Every aspect has been thoughtfully designed to allow you to enjoy the beauty of the surrounding natural elements in absolute comfort.
Upon arrival, surrender your footwear and feel the island's energy embrace you. With nothing more than the sound of the sea and a warm trade wind to soothe the senses, Gili allows you to find your sense of calm. From your doorstep, explore your own private coral garden then ascend the ocean stairs straight into your outdoor shower, enjoying the sense of seclusion and freedom that Gili affords. 
You may love your island abode so much that you don't want to stray too far, and with Mr. Friday (your own private butler) at your disposal, you need not. 
However, if you're feeling adventurous, you're in luck as Gili is conveniently nestled amongst some of the Maldives' premier surf breaks. Tropicsurf's resident expert surf guides can transport you by speedboat and have you surfing perfection within minutes, maximizing your time in the water whilst minimizing your time away from the resort.  Gili's closest wave is Jails; a fast paced right-hander which breaks down a stunning reef for what seems like an eternity. Make sure to keep your eyes peeled for spinner dolphins and manta rays when travelling to and from the waves. 
Gili's commitment to sustainability is echoed through every aspect of the resort.  Your bikes are constructed from bamboo, the resort is built from ethically sourced timber and Gili boasts a decadent kitchen garden from which many of the resort's garden salads are created – paddock to plate at its finest!
Dining at Gili is a bespoke, quality experience, with three restaurants and a host of specialty dining experiences at your disposal.  Kashiveli (meaning coral sands) is located beachfront for breakfast and dinner daily, consisting of a blend of international cuisine and Maldivian specialties. You'll find the Overwater Bar is the perfect for sundowners, perched above the lagoon and facing the sun as it sets.  By the Sea is a specialty Japanese restaurant renowned for its spectacular seafood dishes.
Every aspect of Gili is relaxed, stunning and luxurious, making this the perfect location for a romantic escape.  Stroll the gorgeous resort beach at your own pace with your special someone. Be sure to attend the open-air jungle cinema complete with deck chairs, wireless headphones and popcorn, which makes for a memorable experience. Indulge yourself at the Meera spa, renowned for its glass floor panels, allowing you to soak in the underwater seascape during your treatment.  Relax on the large couple swing facing out to sea and the individual hammocks that are suspended along the shoreline.  Opt for a private dining experience by the lagoon and finish your evening star gazing from your villa.
Join us in rediscovering Gili's magic, and get in touch with us today to enquire about our reopening specials. 
---
RECENT BLOGS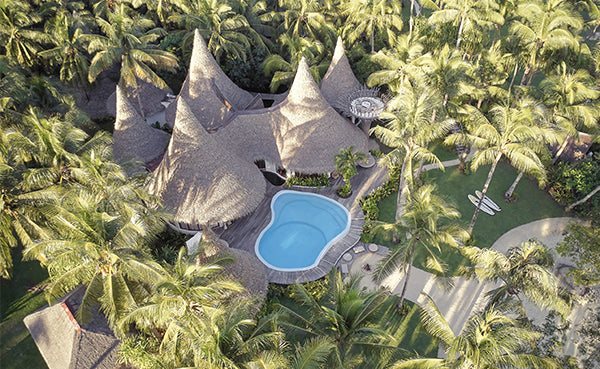 On the sandy doorsteps of Siargao Island, rests one of The Philippines' best kept secrets and newly reopened luxury resorts -
Nay Palad Hideaway
; Tropicsurf's latest resort partner. Aptly named, you'll discover this hideaway with just ten private villas nestled amongst proud palm trees and rich green mangrove forests. Only steps from your villa, the warm white sands lead to bright blue waters; and a short boat ride to secluded tropical waves.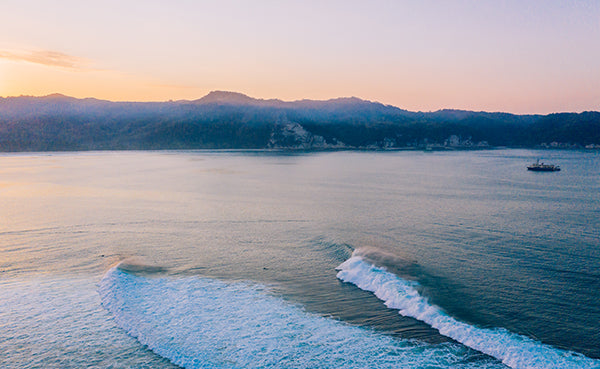 As the sun edges over the sheer escarpments rising from the sea, the shadows cast by those on the deck, saluting the sun, tell the story of the day that awaits. Anchored in the crystal turquoise waters off Sumba, the Kudanil Explorer, her crew, and the cohort of a dozen passengers are peaceful. They are immersed. Connected to the natural world.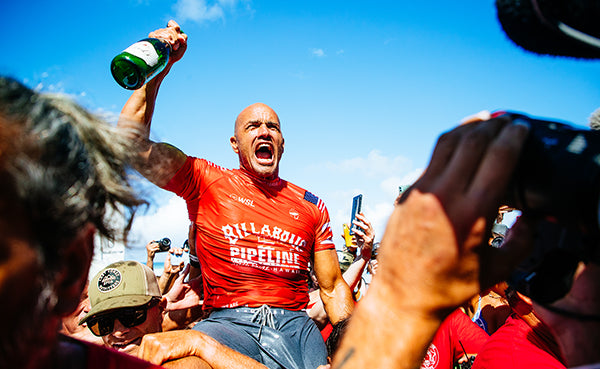 "
I hated lots of it. But I'll savour this
." This was the emotional confession from the G.O.A.T., Kelly Slater, after clinching his eighth Pipeline title at last week's WSL Billabong Pipe Masters. It was perhaps the most honest public statement ever made by a professional athlete and came off the back of what was arguably the greatest moment in pro surfing history. Just five days shy of his 50
th
birthday, Slater dominated youthful vertebra and notorious specialists with a masterclass display of brilliance. Read more about how to create your own ultimate tribute…..