Simplicity: The Ultimate Sophistication
Words by Director of Tropicsurf, Ross Phillips
"Simplicity is the ultimate sophistication" - Da Vinci 
It's Summertime here Down Under (Australia) which for surfers generally means small waves, warm water and lots of peeps clogging the fall lines. 
So, I say it's no time to take yourself too seriously.
Grab a small-wave, fun board, paddle out and try some fresh thinking.
Need a cure for the summertime blues? Dust off your single fin, draw some old school lines and reacquaint yourself with the fun side of surfing (image credit Sean Scott)
Improving your technique to become a more exciting surfer does take years of perseverance. Possibly up to ten thousand hours according to the intellectuals. However, there's one thing that you can do right now, this very day, in order to look better on a wave. 
What's that?
Nothing.
The art of simplicity, when performed by a master, is something to behold.  Image credit Paul Smith
So many surfers with limited ability frequently appear far too busy on the wave. Sure, they might be having a good time, but it looks terrible don't you think? They're overly busy, trying too hard, weighted in all the wrong places and puffing their cheeks out to the max. Ugly. 
If this is you (yes slap me because I'm guilty of it too), then try to just relax on the wave. Stand up tall. Drop the shoulders. Limp the wrists. Hey – even a little soul arch could be thrown in. Sure – if a lip presents itself for a spanking, then belt it by all means. But choose your opportunities. You're not in a contest and ten hectic turns will never outscore one big, clean one. At least not in the style ratings.
So please – keep it simple!
Less is more.
Economy of motion.
Minimal excessive body movement.
Kai Lenny swooping effortlessly toward the pocket, weighted in all the right places (image credit Zak Noyle)
Rob Machado showing finesse as he caresses the lip rather than opting to launch skyward (image credit Sean Scott)
Joel Parkinson's has an ability to make the critical look simple, seen here exercising total control through a textbook arc. (image credit Nolan Omura)
Doing nothing is something that can be learned quickly, and you can become a more stylish surfer immediately. 
Remember - simplicity is the ultimate sophistication.
(And if you're reading this with a cold, Northern Hemisphere, groundswell thumping at your doorstep – well lucky you.) 
Ross
---
RECENT BLOGS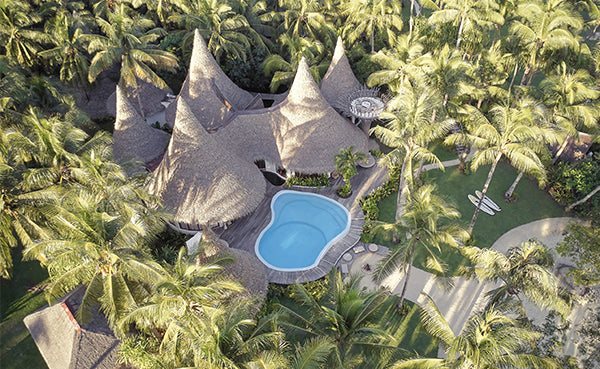 On the sandy doorsteps of Siargao Island, rests one of The Philippines' best kept secrets and newly reopened luxury resorts -
Nay Palad Hideaway
; Tropicsurf's latest resort partner. Aptly named, you'll discover this hideaway with just ten private villas nestled amongst proud palm trees and rich green mangrove forests. Only steps from your villa, the warm white sands lead to bright blue waters; and a short boat ride to secluded tropical waves.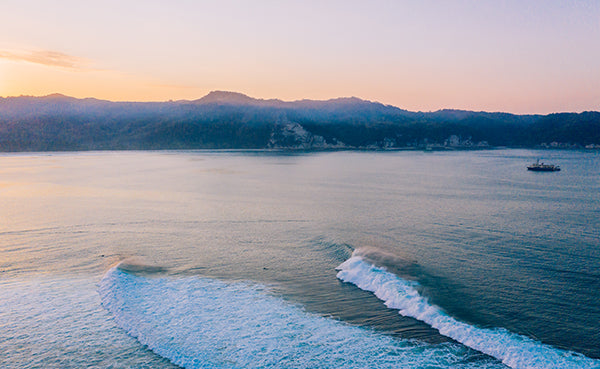 As the sun edges over the sheer escarpments rising from the sea, the shadows cast by those on the deck, saluting the sun, tell the story of the day that awaits. Anchored in the crystal turquoise waters off Sumba, the Kudanil Explorer, her crew, and the cohort of a dozen passengers are peaceful. They are immersed. Connected to the natural world.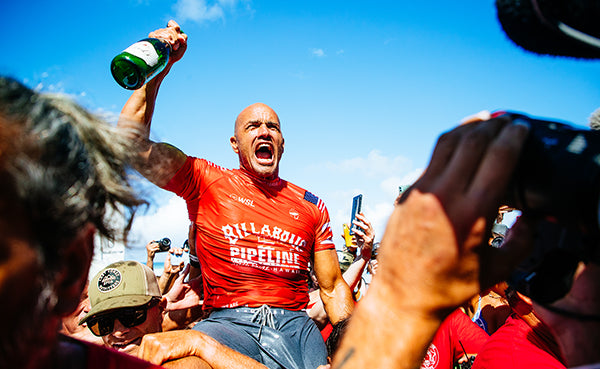 "
I hated lots of it. But I'll savour this
." This was the emotional confession from the G.O.A.T., Kelly Slater, after clinching his eighth Pipeline title at last week's WSL Billabong Pipe Masters. It was perhaps the most honest public statement ever made by a professional athlete and came off the back of what was arguably the greatest moment in pro surfing history. Just five days shy of his 50
th
birthday, Slater dominated youthful vertebra and notorious specialists with a masterclass display of brilliance. Read more about how to create your own ultimate tribute…..