Where does a Tropicsurf guide go to unwind?
When things are taken away from us, it makes us appreciate them more. Now more so than ever, travel has become a luxury experience that holds even more value when we can finally leave home and discover somewhere new.
For surfers especially, travel is often in the blood. Most of us aren't blessed with tropical, uncrowded waves on our doorstep and so we dream of a time and a place where this can become the 'new normal', if only for a week or so. But for our Tropicsurf guides who call these palm fringed beaches and turquoise line ups home, we can't help but wonder what their surf travel dreams look like. When the relentless travel between dreamlands becomes too much of a good thing, where do they go to recharge? One of our most frequent island hoppers, Ryley Haskell give us an insight…
Originally from California, but growing up in Central America, Ryley Haskell is an NSSA competitor, big wave charger and multilingual supercoach. Whether he's surfing 2ft sliders or 20ft+ Mexican slabs, Ryley has a smile from ear to ear with a contagious energy that's one of a kind. Specifically driven by coaching kids, Ryley's appreciation for guests catching their first ever wave is unsurpassed. Mature beyond his years Ryley has worked at Tropicsurf's Nicaragua, Costa Rica, Fiji and Maldives properties and is a regular on board the Four Seasons Explorer creating the ultimate surf charter experience.
Check out Ryley's guiding profile along with Tropicsurf's many other qualified guides 
Let's cut to the chase. Where did you choose to visit?
Drum roll… Nicaragua! It's one of my all time favourite places and such a great Tropicsurf set up at Mukul resort. I took this trip with my girlfriend which made it even more special and I wanted her to come with me to see some of my favourite places and have her experience why I love it so much.
Visit Mukul Beach Golf & Spa webpage to learn more.
The big reveal! Tell us a bit more about why you wanted to go there.
My family has a home in Nicaragua and I've spent a lot of time down there so was excited to return and catch up with friends. Whilst I'd been to the destination before, I'd never had the chance to stay at Mukul and I knew this was a special experience that I really wanted to share with my girlfriend. I chose November for two reasons - one, it was the only time I could get off work, and two, it's a great time of year in Nicaragua. Swell can be a touch on the smaller side, but usually it's very sunny compared to rainy October, and the winds start to kick strong offshore again. Generally November is pretty uncrowded in the surf, and the landscape is still super green from the rainy season… makes it really beautiful compared to the drier months (Dec - April). 
How was the surf, considering your standards must be pretty high!
The surf was super fun… we had chest to head high waves every day for the entire trip. A few times we snuck over to Playa Colorados and surfed out front there, but mostly surfed at Mukul to take advantage of the waves out at the point and take the girls surfing there on the beach break. I heard other spots were also really fun…but it's hard to leave good waves with not many people around… 
That's the beauty of Mukul especially, that there are so many great waves so close by if you want to go out on a bit of an adventure. As long as you can tear yourself away from the fun surf right on your doorstep!
How about any non-surfing activities? Did your girlfriend manage to enjoy herself away from the surf?
We ate A LOT… My girlfriend enjoying running on the beach. We played a lot of golf at the resort. Spent the afternoons with a cold one watching the sunset. Visited the Volcano Masaya where you can see lava close up, and then had some dinner in the colonial town Granada (we were the only foreigners, so it was pretty cool!). We went shopping at the Catarina viewpoint and bought some traditional artwork and pottery. Did some fishing… but really just kept it simple and walked from the house to the beach and back… Exactly what we needed after a busy year rushing around from place to place!
The nitty gritty stuff too… how easy was it to get there? Were there any covid travel restrictions or issues?
Getting in and out is a bit more challenging than it used to be. We flew into Costa Rica (only require you to fill out their QR health pass thing and prove a return ticket and vaccination. If you're not vaccinated then you have to purchase travel insurance… but otherwise not). I have a friend who runs a taxi service who picked us up on the Costa Rica side in Liberia and drove us to the border (-45mins) and we crossed into Nicaragua. Takes about 30 mins walking. You need a PCR test within 72 hrs to enter Nicaragua. The whole process is pretty simple and lots of tourists have been doing it now so even if you don't speak Spanish it's manageable. But I recommend getting a reputable taxi service who have guys on both sides of the border as they can assist and walk you through. From the border to the resort was about 1hr, so really not bad at all!
We're already looking up flights… Just in case we weren't green enough, can you spell out your absolute highlights?
You're not going to like it, but the whole trip was great! There are too many moments to mention, so I'll have to try and pick my top three…  
Watching my girlfriend catch her first waves was so special…she loved it and there was no one around. Plus we put onsite Tropicsurf guide, Josh on the camera and he nailed some incredible shots of her which we'll enjoy looking at forever! There were so many great waves with not many people in the water compared to prime time surf season. Hard to beat offshore wind all day!!
Definitely seeing the Volcano Masaya up close…it's nuts. Enough said
And finally, a really special moment was when the Mukul team came to get us to let us know that they'd rescued some baby turtle hatchlings and were going to release them. They let us help out with the process and it was just the most incredible moment seeing these little guys make their way to the ocean for the very first time. Will never forget that!
Any last words, whilst we scramble for our passports?
I've been so lucky with my work with Tropicsurf to travel to some incredible places and meet so many interesting people. I absolutely love what I do and to be able to share my passion for surf and travel with guests is just the best feeling. On this trip I was able to remember what it feels like to be on the other side, as a guest who is experiencing the resort, the Tropicsurf guide and all that comes with being in a new place and culture. The feeling of freedom that you get from being on an epic surf trip is priceless and it's made me even more excited to help create that experience for more Tropicsurf guests!
For more information about Mukul Resort, reach out to one of our Luxury Travel Designers by e-mailing info@tropicsurf.com
or visit us at Tropicsurf.com to book your next luxury surfing vacation.
---
RECENT BLOGS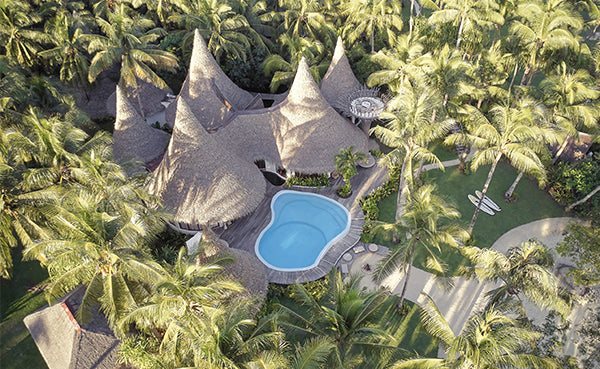 On the sandy doorsteps of Siargao Island, rests one of The Philippines' best kept secrets and newly reopened luxury resorts -
Nay Palad Hideaway
; Tropicsurf's latest resort partner. Aptly named, you'll discover this hideaway with just ten private villas nestled amongst proud palm trees and rich green mangrove forests. Only steps from your villa, the warm white sands lead to bright blue waters; and a short boat ride to secluded tropical waves.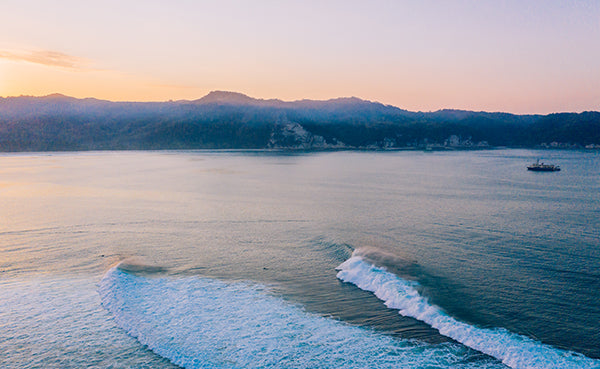 As the sun edges over the sheer escarpments rising from the sea, the shadows cast by those on the deck, saluting the sun, tell the story of the day that awaits. Anchored in the crystal turquoise waters off Sumba, the Kudanil Explorer, her crew, and the cohort of a dozen passengers are peaceful. They are immersed. Connected to the natural world.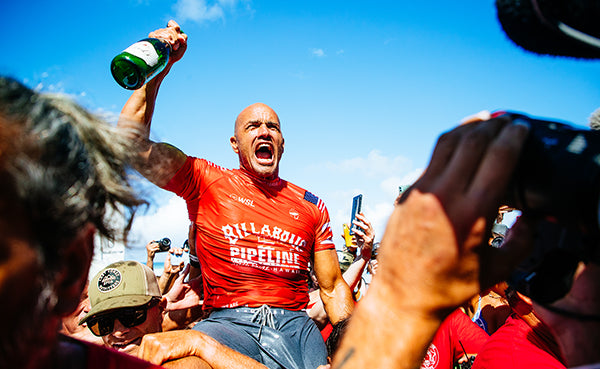 "
I hated lots of it. But I'll savour this
." This was the emotional confession from the G.O.A.T., Kelly Slater, after clinching his eighth Pipeline title at last week's WSL Billabong Pipe Masters. It was perhaps the most honest public statement ever made by a professional athlete and came off the back of what was arguably the greatest moment in pro surfing history. Just five days shy of his 50
th
birthday, Slater dominated youthful vertebra and notorious specialists with a masterclass display of brilliance. Read more about how to create your own ultimate tribute…..