Hawaii - What the Ancients Knew
Words by Lauren L. Hill
The Hawaiian Islands are the most isolated landmasses on the planet. You feel the immensity of that isolation most clearly while bobbing in the ocean there. The cobalt Pacific's deep-sea currents and swells detonate over Hawaii's shallow reefs, creating explosive displays of barreling raw nature that's nothing short of breathtaking.
The volcanic islands are the exposed tips of the submerged Hawaiian- Emperor seamount chain. Bubbling lava accumulated from the submerged volcanoes, where it cooled and mushroomed over the last 5 million years. Though known for only a handful of islands --- Kauai, Maui, Oahu, Hawaii– the Hawaiian archipelago is a scattering of around 132 islands and shoals. Though wave riding may have predated ancient Hawaiian culture elsewhere, Hawaii is recognized as the edified, spiritual home of modern surf culture. He'e Nalu, or wave sliding, was an integral aspect of Hawaiian life before European colonization. We have the honourable, subversive Princess Ka'iulani to thank for rallying her people in political resistance for Hawaiian cultural preservation, including the art of wave riding. Surfing traditionally served a role in courting, ceremony and as a valued outlet for play in ancient Hawaii.
Surfing was of such value to early Hawaiians that it was forbidden to work or wage war during prime surf season – everyone took a full three months off over winter for social bonding via play and playful competition – an event called The Makahiki Festival.
The ancients knew what we have forgotten: that play is part of what makes us human. That working too hard or too often doesn't necessarily lead to increased productivity or happiness or a sense of community. Play has been an essential part of human evolution because it opens up doors to creativity and envisioning new ways of being in the world. Most human cultures have tended to have more leisure time than work.
Each December, the professional surfing world descends upon the islands' sunny shores for a series of competitive events held in some of the world's heaviest surf. As a spectator on the sand, you can feel the beach quiver from impact. Summer delivers mostly calmer waters in the Hawaiian islands, more conducive to playful exploration via free-diving, snorkeling and learning to surf. While the most famous beaches will typically be packed with sunburned visitors, a little bit of an adventurous spirit will land you on any number of spacious swaths of sand.
Today, surfing is still about the playful dance between us and the travelling waveform. We attempt to match its speed and tempo, and then revel in the pursuit of sliding effortlessly, just as the ancients did. The Hawaiian word for surf, nalu also means 'to investigate, to search after truth and the origin of things,' an apt reminder of the subtle depths of this surfing life and the understated brilliance of the people who shaped it.
All photos by Ming Nomchong
---
RECENT BLOGS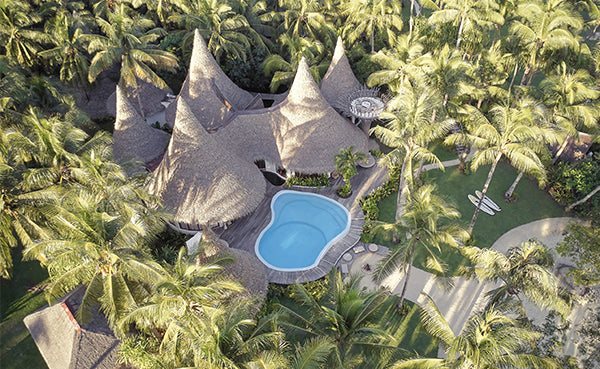 On the sandy doorsteps of Siargao Island, rests one of The Philippines' best kept secrets and newly reopened luxury resorts -
Nay Palad Hideaway
; Tropicsurf's latest resort partner. Aptly named, you'll discover this hideaway with just ten private villas nestled amongst proud palm trees and rich green mangrove forests. Only steps from your villa, the warm white sands lead to bright blue waters; and a short boat ride to secluded tropical waves.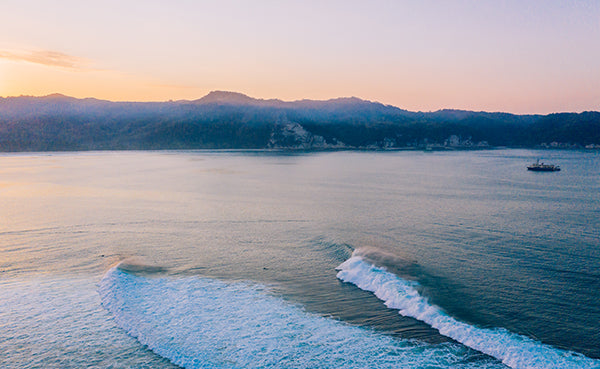 As the sun edges over the sheer escarpments rising from the sea, the shadows cast by those on the deck, saluting the sun, tell the story of the day that awaits. Anchored in the crystal turquoise waters off Sumba, the Kudanil Explorer, her crew, and the cohort of a dozen passengers are peaceful. They are immersed. Connected to the natural world.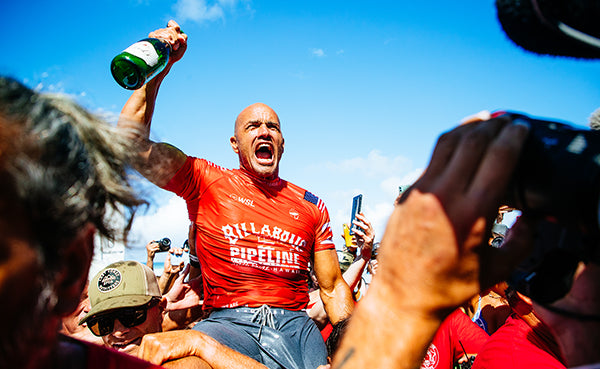 "
I hated lots of it. But I'll savour this
." This was the emotional confession from the G.O.A.T., Kelly Slater, after clinching his eighth Pipeline title at last week's WSL Billabong Pipe Masters. It was perhaps the most honest public statement ever made by a professional athlete and came off the back of what was arguably the greatest moment in pro surfing history. Just five days shy of his 50
th
birthday, Slater dominated youthful vertebra and notorious specialists with a masterclass display of brilliance. Read more about how to create your own ultimate tribute…..