Surf Occy's Left
If surfing one of the world's most sought-after left-hand point breaks with just a handful of others sounds appealing, then NIHI Sumba needs to sit at the top of your travel list. 
Occy's Left - aptly named after former World Champion surfer Mark Occhilupo who made the break famous in the cult surf film,'The Green Iguana' - sits directly below NIHI Sumba.
Limited to 10 Surfers
Surf whenever you like, safe in the knowledge that you'll be sharing the break with no more than nine others thanks to the exclusive surf passes which are reserved for resort guests. Designed to offer a more genteel surf experience than the crowded masses you'll find at other surfing destinations worldwide, it's the uncrowded nature of Nihi which adds to the sheer amazement factor of the resort.  As you enter the water at Nihi, you'll likely encounter groups of native Sandalwood horses which often line the beach and bathe in the ocean.
The Wave
The wave itself is long, around 300 meters. Swells travel uninterrupted across the Indian Ocean before arriving at NIHI, breaking with mechanical perfection across the reef.  A wave of many facets, here you'll find racing walls, long barrelling sections and pockets where you can wipe off some speed and work on your rail game. 
There are rights too...
For a change of scenery, take a short boat trip with one of Tropicsurf's expert surf guides to explore the abundance waves in nearby. And yes, there are right hand waves on offer for the natural footers looking for some frontside fun. 
Whilst surfing is a popular drawcard, visitors soon discover that there are many layers to uncover at NIHI Sumba. Twice voted the world's best hotel by Travel & Leisure magazine, NIHI is a shining example of a sustainable operation working in harmony with the surrounding environment and the Sumbanese people.
The Accommodation
The resort itself boasts 27 private pool villas, thoughtfully constructed as to compliment the natural surrounds, all with unique features, configured to cater for the solo traveller right through to larger groups, with no details overlooked in the design. The terraced layout of the resort ensures that all villas enjoy views of the pristine ocean below.
NIHI's approach to embracing local culture and the surrounding natural environment translates into a journey of bespoke experiences designed to cater to your passions and interests.  
Yoga
Reinvigorate yourself with NIHI's yoga program.  NIHI's yoga platform offers stunning views stretching over Nihiwatu beach and the Indian Ocean and classes are designed to cater for all ability levels. Personalised yoga, or fitness lessons can be tailored to your individual needs from the privacy of your own private villa should you desire.
Sandalwood Stables
Saddle up at NIHI's Sandalwood stables, a state-of-the-art equine facility run by resident horse whisperer Carolyn Sharpe.  Sumba was for centuries known as the 'Sandalwood Island' for its fragrant wood that was sought particularly by Chinese noblemen. For this reason, Sumba's horses are referred to as Sandalwood ponies, and have a deep connection to Sumba's culture.  Carolyn has hand selected a team of local sport horses for NIHI guests to enjoy. Ride Nihiwatu beach at sunset or explore more of the island on a beach to bush outing, visiting local villages with stunning views of the local coastline. 
NIHI's Spa Safari
Spa treatments are par for the course at luxury resorts, however NIHI's Spa Safari offers something a little different.  Striking the perfect balance of adventure and serenity, your experience begins with a trek shortly after sunrise, taking you through the resorts neighbouring countryside hills, rice fields and local villages; with your personal guide by your side. 90 minutes later you'll reach your final destination, a clifftop sitting above a private beach.  Here you'll be treated to a full breakfast before indulging in your chosen treatment. 
Dining 
NIHI's attention to detail extends through their culinary offerings in some unique ways, like cooking toast over an open fire rather than a toaster.  There are several dining options, all providing a blend of local flavours with far flung tastes, incorporating ingredients from NIHI's organic garden as well as the freshest of locally caught seafood which is prepared in a distinctive fashion every evening.
Chris & Charlie's Chocolate Factory 
While we're on the topic of food, you should know there's a chocolate factory at NIHI. That's right, craft chocolate is manufactured at Chris & Charlie's Chocolate Factory, which also doubles as NIHI's kids club. The cocoa beans at Chris & Charlie's are sourced from plantations on Sumba and the resort has even planted its own crop of cocoa plants which are currently maturing. For some fun organic chocolate making, you're invited to join the team of chocolate makers from 12-3pm daily, and tasting is part of the process!
Stand Up Paddle Boarding
Stand Up Paddle boarding offers both a subtle workout and a fresh approach to exploring the island, whether it's on the lake, down the river or in the ocean. Stand up paddle boarding along the nearby Wanukaka River is one of NIHI's most popular experiences.  As you paddle through this lush forest backdrop you'll likely encounter water buffalo bathing in the shallows and witness locals going about their daily life.
Sumba Foundation 
Although NIHI is just a short flight from Bali, the island itself is remote.  Amongst Sumba's rugged beauty is a story of Sumbanese people who lack access to modern amenities such as running water, electricity or clinics to visit when they're sick.  After observing the plight of the Sumbanese people, NIHI Sumba's original owners Claude and Petra Grave founded the Sumba Foundation, a not-for-profit organisation with a mission to alleviate poverty in the region.  From the outset, Claude and Petra began to involve their guests in their mission to help the Sumbanese people, and that's when miracles started to happen. 
Through the generous support of NIHI Sumba's current owner, Chris Burch, the Sumba Foundation is delivering meaningful projects to help the Sumbanese people prosper, whilst preserving the culture of the Sumbanese people. NIHI Sumba is a shining example of what can be achieved when a committed for-profit business works alongside local not-for-profit organisation.
NIHI Sumba employs roughly 450 locals which represents approximately 90% of the resorts staff, who have been trained in various areas of hospitality.  
Since 2001, NIHI's guests have been a driving force behind projects that have made the lives of countless Sumbanese better and guests are encouraged to become actively involved when they wish to.   
It is true that Occy's Left attracts surfers from all over the world.  However, it's the many transformative experiences and the authentic interactions with local culture and community that allows you to find a sense of place at NIHI, something so hard to find in today's fast paced world.  
Click here to book a luxury surfing trip at Nihi Resort Sumba
---
RECENT BLOGS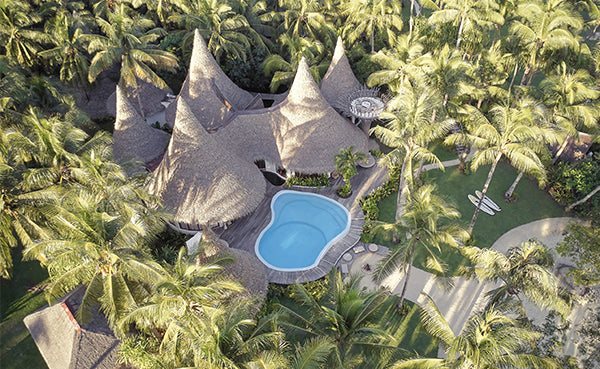 On the sandy doorsteps of Siargao Island, rests one of The Philippines' best kept secrets and newly reopened luxury resorts -
Nay Palad Hideaway
; Tropicsurf's latest resort partner. Aptly named, you'll discover this hideaway with just ten private villas nestled amongst proud palm trees and rich green mangrove forests. Only steps from your villa, the warm white sands lead to bright blue waters; and a short boat ride to secluded tropical waves.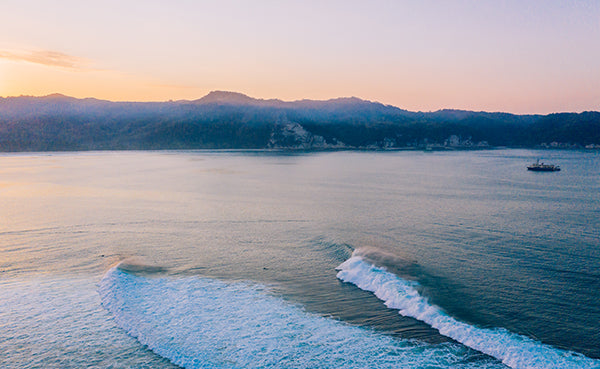 As the sun edges over the sheer escarpments rising from the sea, the shadows cast by those on the deck, saluting the sun, tell the story of the day that awaits. Anchored in the crystal turquoise waters off Sumba, the Kudanil Explorer, her crew, and the cohort of a dozen passengers are peaceful. They are immersed. Connected to the natural world.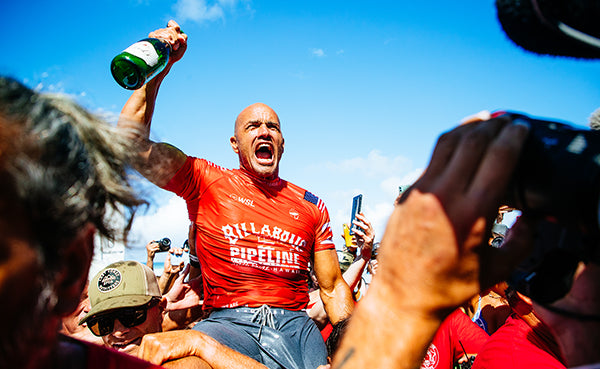 "
I hated lots of it. But I'll savour this
." This was the emotional confession from the G.O.A.T., Kelly Slater, after clinching his eighth Pipeline title at last week's WSL Billabong Pipe Masters. It was perhaps the most honest public statement ever made by a professional athlete and came off the back of what was arguably the greatest moment in pro surfing history. Just five days shy of his 50
th
birthday, Slater dominated youthful vertebra and notorious specialists with a masterclass display of brilliance. Read more about how to create your own ultimate tribute…..