Tech Tip: To Rotate or Not? That is the Question
All images courtesy of https://www.worldsurfleague.com
How good is John John Florence? After a recent rocky career path thanks to some undesirable knee surgery, Florence cemented his dominant run at the recent Michelob ULTRA Pure Gold Haleiwa Challenger with a perfect 10 in the Final. You can watch it here. 
Most likely you and I won't ever surf anywhere near his level. But still – what can we learn from the best? This image above perfectly highlights many nuances of his beautiful surfing. But here are just a few things for you to look at:-
His back foot is out-stretched to the

back of the tail pad

. Why? This allows him maximum control and turning ability.
His body weight is

heavy over his front foot

. We know this because his front knee is bent more than his back knee. Why? This forward weight allows the tail to be free enough to drift.
He is

looking back

. Why? Looking back is a form of counter-rotation. It halts the turn suddenly and adds power and weight into the turn.
His

leading arm is raised

. Why? This is also a form of counter-rotation which halts the turn suddenly. It works together with the look-back.
So what is counter-rotation I hear you ask? Well obviously it's the opposite of rotation. But differentiating between the two of these skills is often where the average surfer gets confused – ending up with a confused or half-hearted turn. So think of it like this:-
-Rotate:- when you want to accelerate, flow or carry speed through your turn, you should rotate your upper body in the direction you wish to turn. Examples include a cutback, bottom turn, top turn, floater or carving top turn.
JJF rotating.
-Counter-rotate:- when you want to stop your turn suddenly then this is the time for you to rotate the opposite way of where you were going. Examples include a snap, power gouge or layback carve.   

JJF counter-rotating.
Being skilled in both techniques is not easy. If you're a beginner to upper- intermediate surfer (level 1-7), you should focus on mastering your upper body rotation skills first. Ie: look in the direction of your turn.
But then once you have mastery over those skills (and you have become a high-level 8-10 surfer) then you can start to get fancy with counter-rotation. 
So - what then are the take-aways for you to remember out of this?
Rotation in surfing is a bit like a dog chasing its tail. You look at your end point and then rotate your body in that direction. Try this on your next cutback or top turn. It should feel smooth and easy. 
But once you're an advanced surfer who wants to jam a big, power snap into the wave, you should do the exact opposite of rotation – instead look back at your tail and stop any rotation with force.
It seems to work out all right for John John.
Ross
---
RECENT BLOGS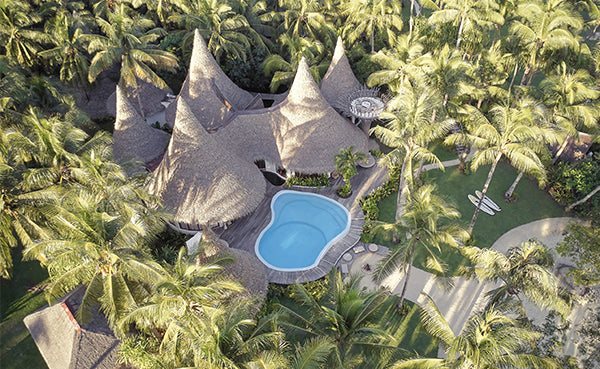 On the sandy doorsteps of Siargao Island, rests one of The Philippines' best kept secrets and newly reopened luxury resorts -
Nay Palad Hideaway
; Tropicsurf's latest resort partner. Aptly named, you'll discover this hideaway with just ten private villas nestled amongst proud palm trees and rich green mangrove forests. Only steps from your villa, the warm white sands lead to bright blue waters; and a short boat ride to secluded tropical waves.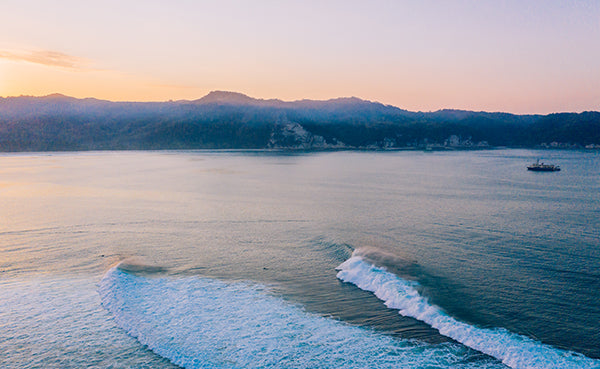 As the sun edges over the sheer escarpments rising from the sea, the shadows cast by those on the deck, saluting the sun, tell the story of the day that awaits. Anchored in the crystal turquoise waters off Sumba, the Kudanil Explorer, her crew, and the cohort of a dozen passengers are peaceful. They are immersed. Connected to the natural world.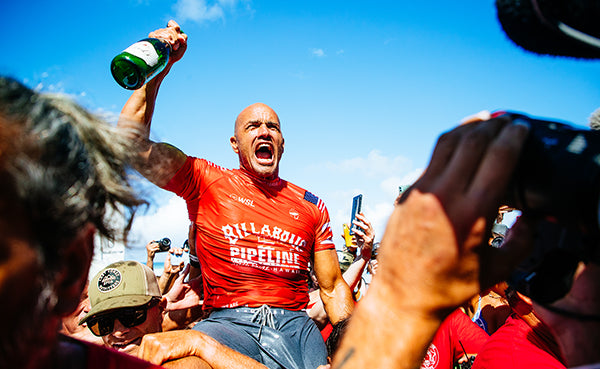 "
I hated lots of it. But I'll savour this
." This was the emotional confession from the G.O.A.T., Kelly Slater, after clinching his eighth Pipeline title at last week's WSL Billabong Pipe Masters. It was perhaps the most honest public statement ever made by a professional athlete and came off the back of what was arguably the greatest moment in pro surfing history. Just five days shy of his 50
th
birthday, Slater dominated youthful vertebra and notorious specialists with a masterclass display of brilliance. Read more about how to create your own ultimate tribute…..